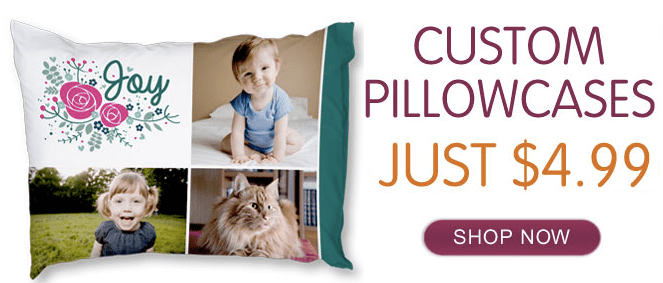 Design your own Pillowcase for only $4.49 + Shipping ($21.99 value!)
You can still get a Custom Pillowcase at InkGarden.com for only $4.99 + Shipping.  This is a savings of $17.50 off the regular price.   We have one and the quality of this pillowcase is awesome.  It's super soft and so comfortable to sleep on!  This would make a great holiday gift and it's super easy to make.  Just click THIS LINK and use  Coupon Code REST to get this great price.
This offer expires 12/5/2013.  Only 1 per customer and household. To make one just CLICK HERE.
If you have made one of these in the past,  let me know what you thought about it.  Leave me a comment.