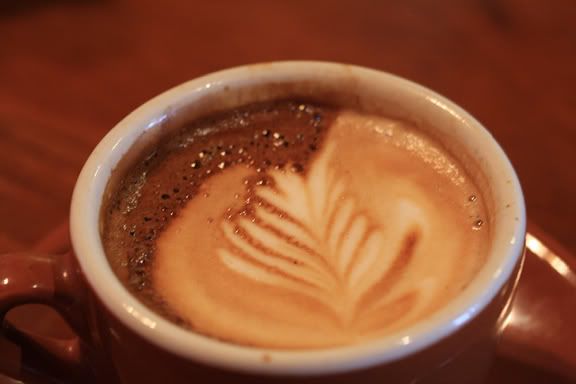 I love drinking coffee and it's something I don't deny myself very often.  I will admit I spend a lot on coffee sometimes and I really need to cut back on that spending.  It's the only thing I splurge on on a regular basis but sometimes you have to, right? (that's what I tell myself to justify it! LOL).
The thing that can get very expensive at coffee shops is the gourmet drinks like the Expresso's & Latte's.   My favorite is the Caramel Macchiato at Starbucks.  I don't have them too often mostly because I don't have a local Starbucks but when I do go there I always get one!   At $3.80 a pop for a grande (medium 16oz) they get very expensive pretty fast!
I purchased the Maxwell House Caramel Latte Macchiato  T-Discs for Tassimo Coffeemakers (Pack of 2)
from Amazon for $12.96. There are 16 total servings which comes out to $.81 a cup. Now I know that the initial cost of the Tassimo is pretty high but I saved $48  just on this purchase compared to stopping at Starbucks.
Right now you can get the Tassimo Single-Serve Coffee Brewer
for only $99.99 with free shipping on Amazon so after 32 cups you'd have your money back for the cost of the Tassimo and then you'd be ahead.
Oh did I mention that the Maxwell House Caramel Latte Macchiato is really good?? Oh yeah it sure is!  My 6 year old loves the way it smells so she's always asking me when I will make another!
Is there something that you make yourself to save money?  Whether it's something to drink/eat or something for your family send me an email and share!