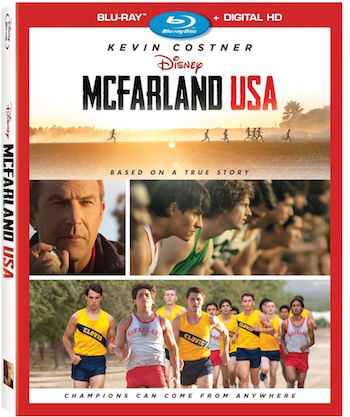 There is nothing I love more than when Disney releases another movie that teaches my kids that hard work and determination can get you where or what you want!  Channel your inner champion and brace yourself for this inspiring adventure based on a true story of underdogs triumphing over tremendous obstacles in McFarland USA!
Based on a true story, McFarland USA is now available to add to your home library.  It was released on Blu-ray® Combo Pack, Disney Movies Anywhere, and Digital HD on June 2, 2015 and you can find it in stores now.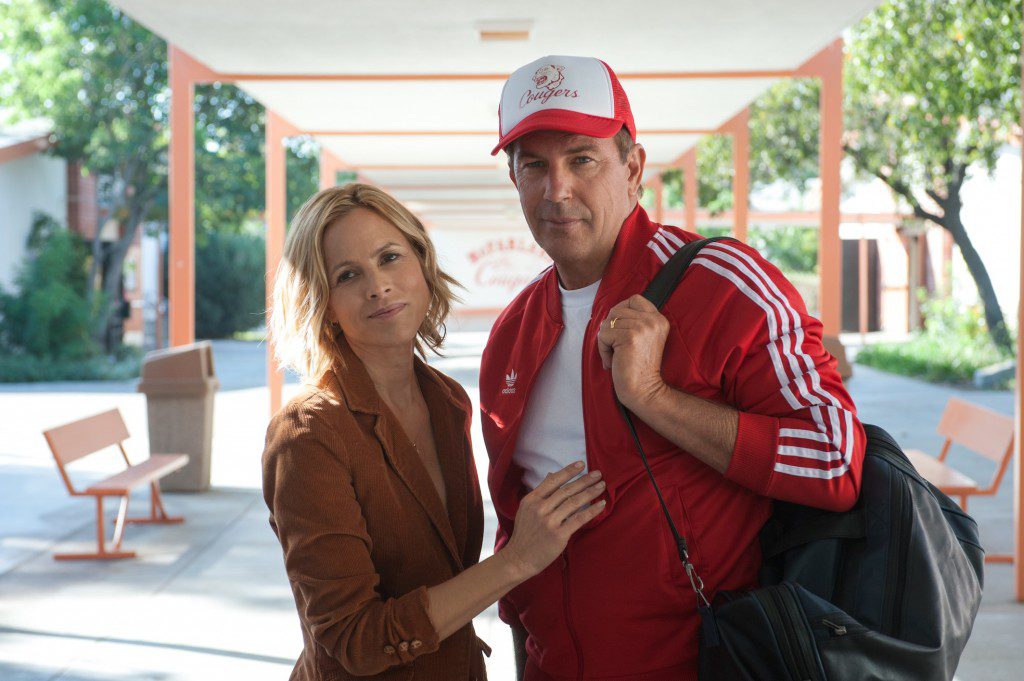 About McFARLAND USA
In the tradition of Disney sports movies comes "McFarland USA" based on a true story of underdogs triumphing over tremendous obstacles. This heartwarming drama follows novice runners who strive to build a cross-country team under Coach Jim White (Kevin Costner) in their predominantly Latino high school. Everyone has a lot to learn about each other, but when Coach realizes the boys' exceptional running ability, things change. Beyond their talent, it's the power of family, commitment to each other and work ethic that transform them into champions — helping them achieve their own American dream.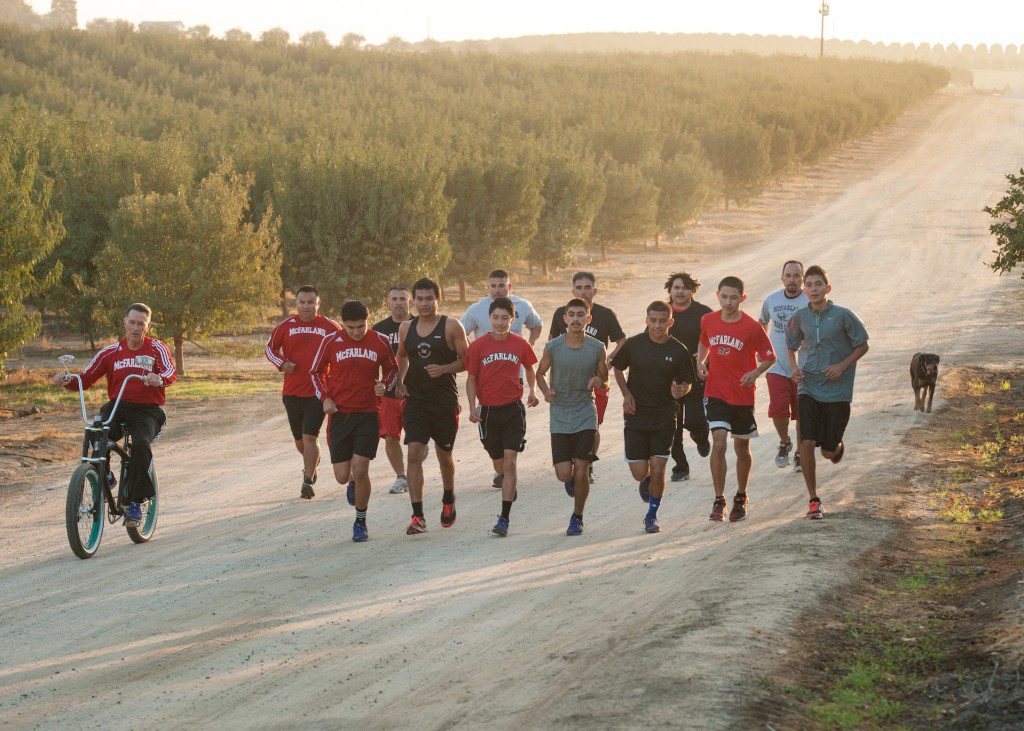 CAST of McFARLAND, USA

Kevin Costner ("Dances with Wolves," "The Untouchables")
Maria Bello ("A History of Violence," "Prisoners")
Carlos Pratts ("Paranormal Activity: The Marked Ones," "Out of the Fire")
Morgan Saylor (TV's "Homeland," "Cirque du Freak: The Vampire's Assistant")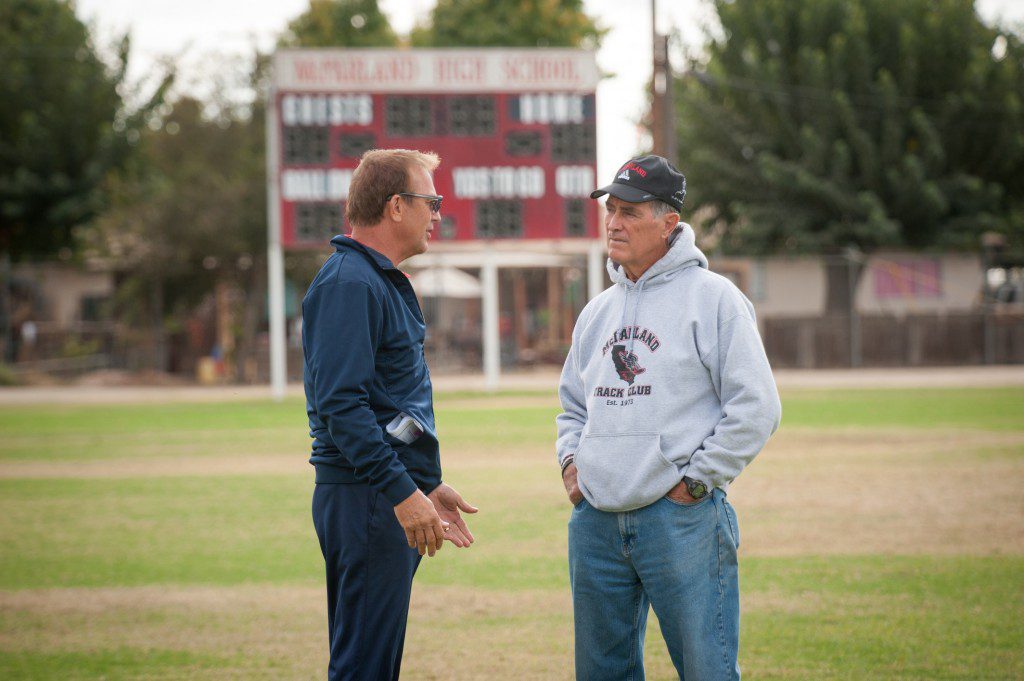 Bonus Features on McFARLAND, USA DVD & Blu-ray

DVD
"Juntos" Music Video by Juanes
Inspiring McFarland
Blu-Ray, Disney Movies Anywhere, Digital HD/SD*
McFarland Reflections
"Juntos" Music Video by Juanes
Inspiring McFarland
Deleted and Extended Scenes
We love the bonus features on the blu-ray and dvd and sometimes my girls watch them first!  In this case we waited till we saw the movie since we had not seen it yet.  They enjoy seeing more of the movie in the Deleted and Extended Scenes.    The McFarland Reflections bonus feature was great to hear the original members of the cross country team talk about this experience.  Seeing it in the movie, but then hearing it from the 'real' people, is so inspiring!  Even for me, I'm 42 years old, yet I still have dreams and things I want to accomplish with lots of obstacles in my way.  They have inspired me to continue to reach for my dreams to get what I want.  It's exactly the message I'm trying to teach my girls.
Click below to download a Tamale Recipe inspired from the movie!