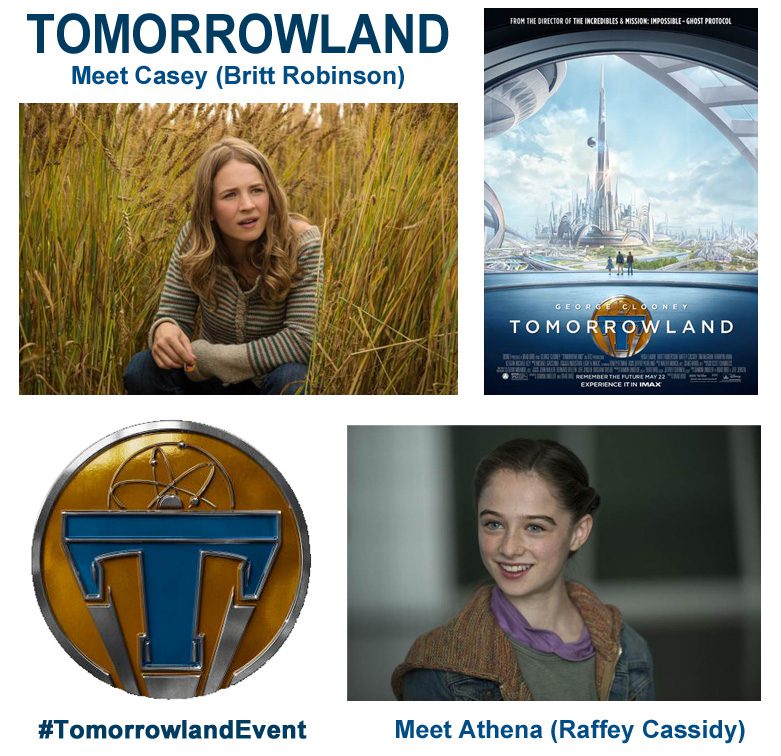 Right now I am all about the TOMORROWLAND movie!  I can not wait to see it next week.  In an effort to help you get to know the characters of TOMORROWLAND, here are some featurettes on two of the characters Casey and Athena.
Meet Casey (Britt Robinson)
Meet Athena (Raffey Cassidy)
Be sure to:
TOMORROWLAND opens in theaters everywhere on May 22nd!