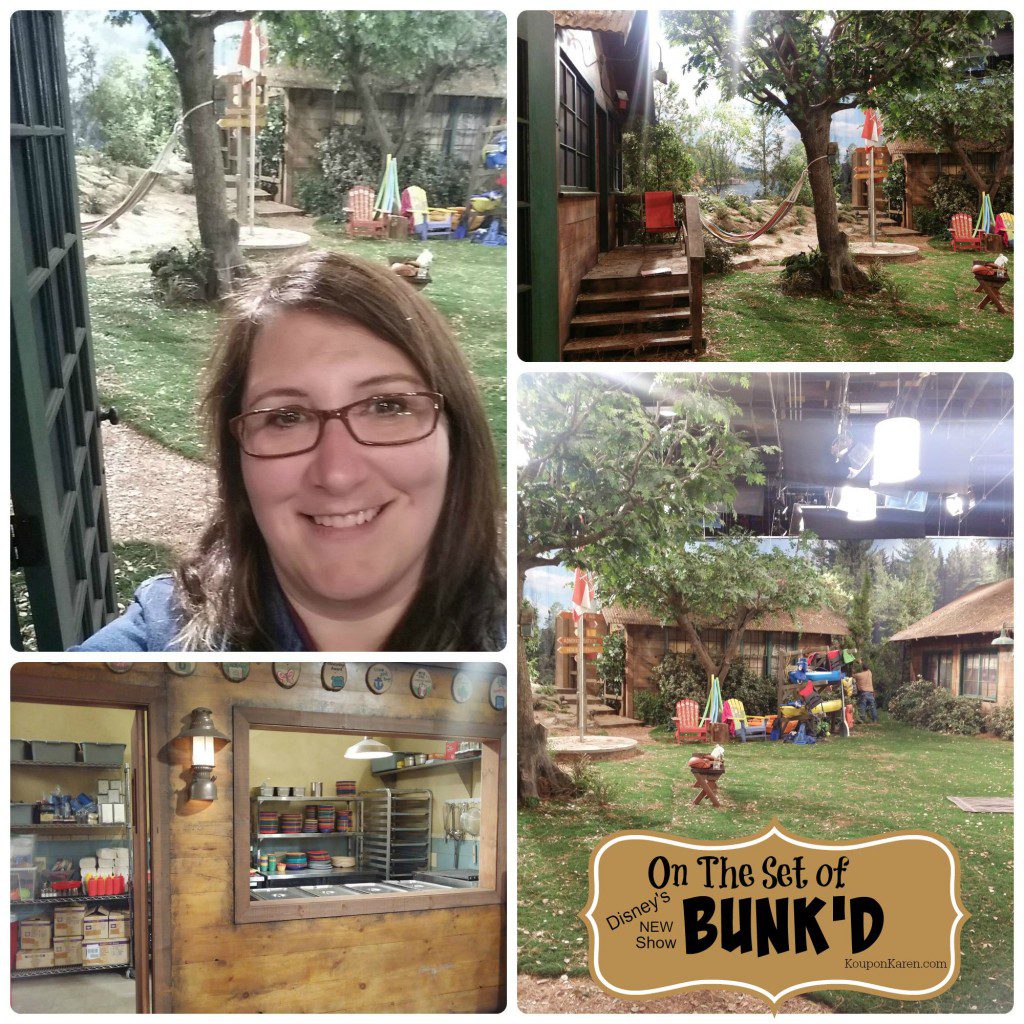 Disclosure: I received an all expense paid trip to Los Angeles California for the #BUNKDEvent and #AntManEvent Press Junket.  All opinions are my own and were not swayed by any outside sources!
If you have a tween girl in your house, chances are you know who Jessie, Emma, Luke, Zuri, Ravi and Bertram are.   I swear they are like part of our family we know them all so well!  If you don't know who I'm talking about, they are the cast of Disney's Jessie which is ending after 4 seasons.  But fans won't be too sad because half of the cast of Jessie that we all know and love, will be on the Spin-off  BUNK'D which premieres Friday, July 31, 2015 right after Disney's Descendants!
Meet the Cast of the Jessie spin-off BUNK'D
BUNK'D stars Karan Brar (Ravi), Skai Jackson (Zuri) and Peyton List (Emma) along with newcomers Miranda May (Lou), Nina Lu (Tiffany), Nathan Arenas (Jorge) and Kevin Quinn (Xander).  In BUNK'D, the Ross kids head to Maine for Camp Kikiwaka – where their parents met as teenagers – to be counselors in training.   While in L.A. last month, I had a chance to visit the set of BUNK'D and meet the cast!  We mingled on the 'camp grounds' – chatting and taking pictures with them.  It was a lot of fun for this Disney loving mom!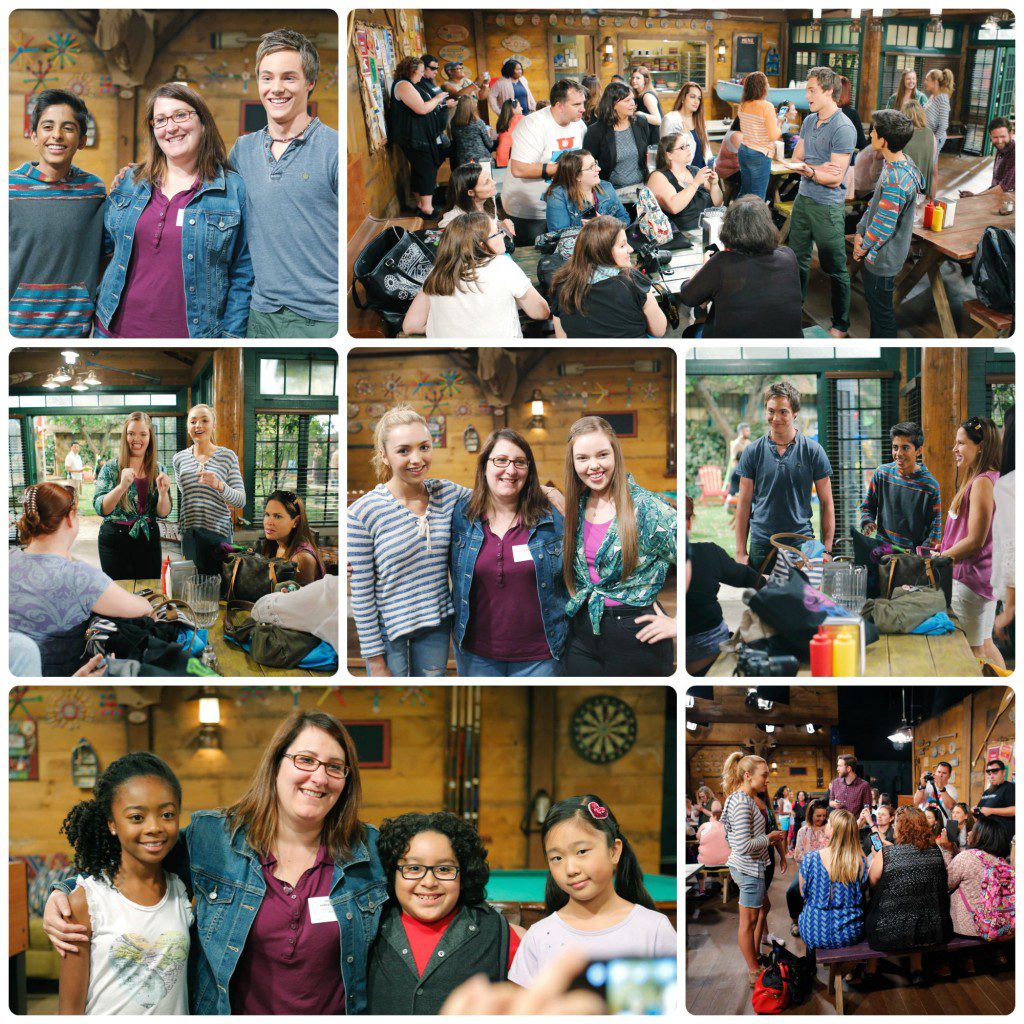 This group of kids blew me away with how sweet, kind, funny, down to earth, smart and talented they are.  I've seen Peyton, Karan and Skai on Jesse many times ( I could probably recite some episodes!) and they are very talented.  But meeting them in person – not only are they talented but they are professional for being so young!  And in case you didn't know, Karan doesn't have an accent.  I had no idea, of course my kids did but he does it so well that it sounds natural.  While we chatted with him, he switched back and forth a few times.  It was adorable.
New comers Miranda May, Nina Lu, Nathan Arenas  and Kevin Quinn all impressed me with their professionalism already!  Seeing them on-screen and then off-screen was so cool because they seem like they've done this a million times.  They were calm during our interviews and really on the ball.  I would have been so nervous but not these guys. Nathan is adorable and so funny off-screen and on!  Nina is a sweet girl and while she seemed shy at first, she was pretty chatty after a while.  Talking with Miranda was like talking to one of my friends!  She's friendly, sweet, funny and fun to chat with!  And Kevin is adorable, smart and a great actor!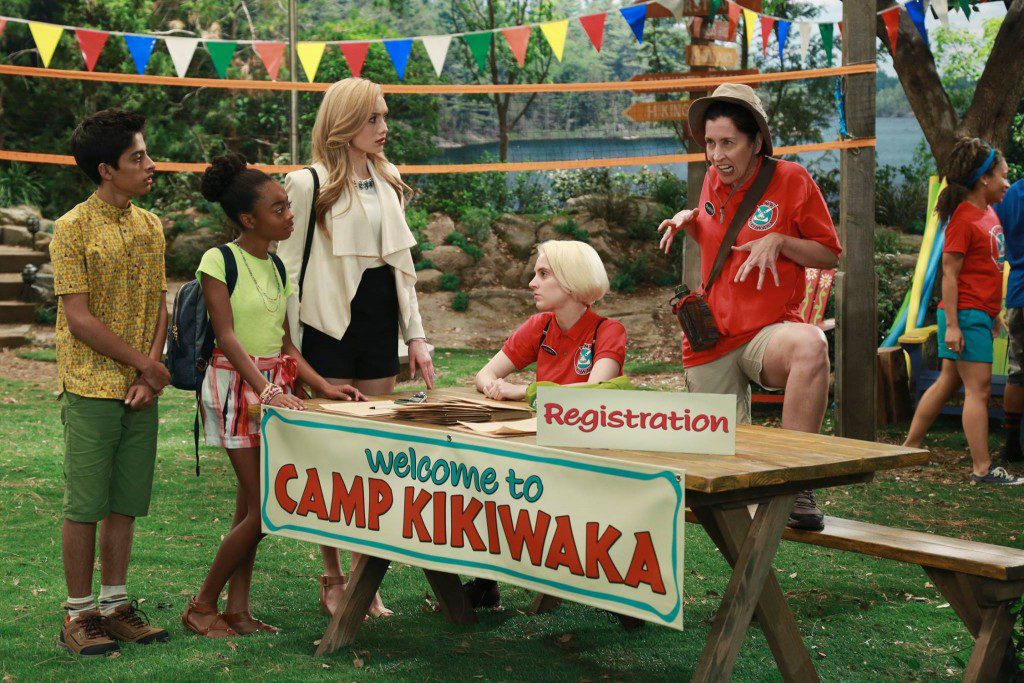 In the first episode of BUNK'D, the Ross kids arrive at camp and are greeted by the camp's owner Gladys and her sneaky niece Hazel. Gladys is already out to get the Ross kids because of her decades-old rivalry with their mom. Gladys is even scarier than the legendary creature that's rumored to stalk the grounds!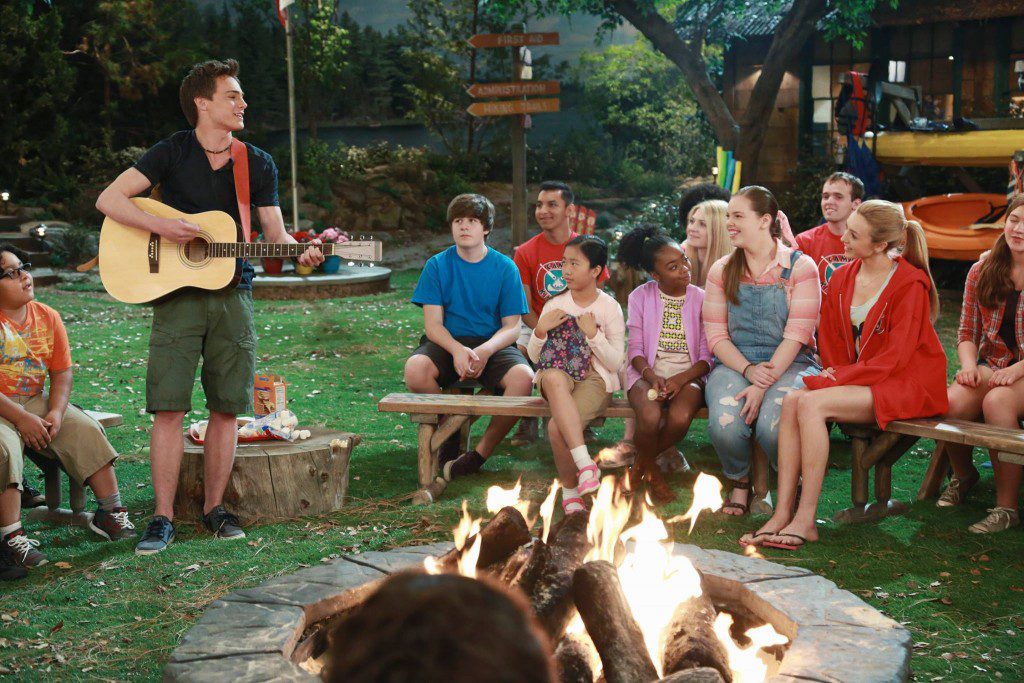 Along with their new friends, Emma, Ravi and Zuri adapt to their new "home away from home" and settle into their exciting new lives at Camp Kikiwaka.   But it's not easy.  Camp is quite a different place than what they are used to in their New York City Penthouse!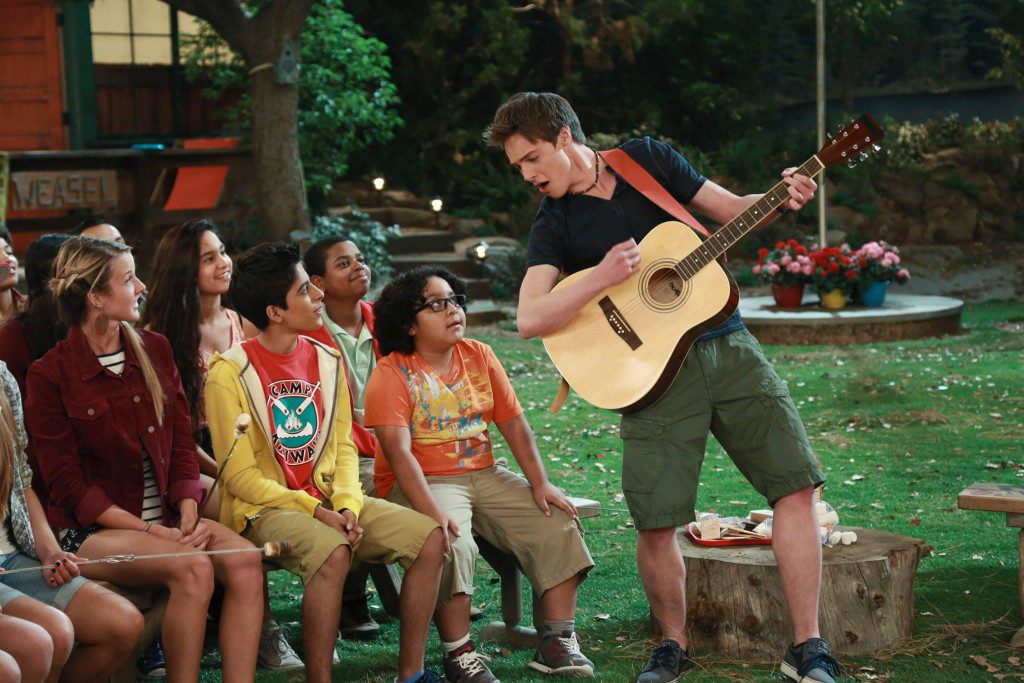 Of course every show has to have a "heart-throb"! Xander seems to be the guy in this show and I wonder if summer camp will ignite sparks between Xander and Emma?!  You'll have to tune it to see!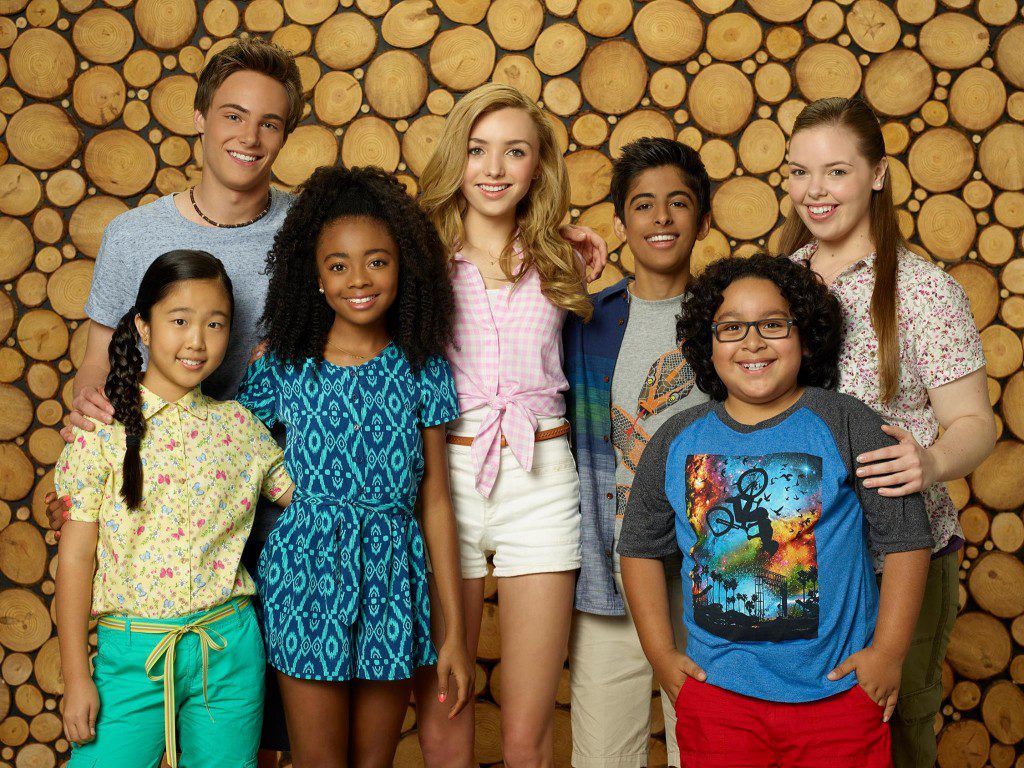 All 7 cast members are super excited about their new show BUNK'D.  We watch them tape an episode while on set and it's pretty cool to see them in action.  We also saw a bit from the first episode and I think it's going to be another big hit in my house. The girls already have the DVR set to record it.  It's a fun, clean show and probably one that many kids can relate to.  While I never went away to camp as a kid, nor have my girls, we may not be able to relate to being in camp, but I'm sure we will all be able to relate to the obstacles they'll face with friendships and just in general life.
Check out the preview below of BUNK'D:
BUNK'D premieres on The Disney Channel Friday July 31, 2015 right after DESCENDANTS.