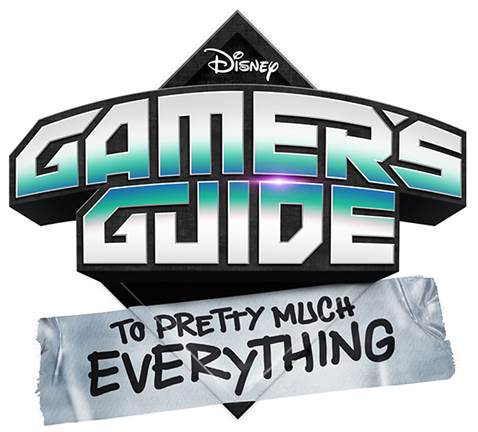 Disclosure: I received an all expense paid trip to Los Angeles California for the #GamersGuideEvent and #AntManEvent Press Junket.  All opinions are my own and were not swayed by any outside sources!
There is a new Disney series this month that I'm really excited to share with you!  You may have seen me tweeting and posting on Facebook about it and today I get to share more details with you!   Gamer's Guide to Pretty Much Everything airs July 22nd at 9:30pm ET/PT on Disney XD and I think it's gonna be a hit with the kids.  It stars Cameron Boyce  from Disney Channel's "Jessie" who is a 15-year-old video game-playing phenomenon who enrolls in public high school for the first time.  Along with Cameron is Murray Wyatt Rundus as the overly confident but lovable Wendell; Felix Avitia as the gamer-groupie Franklin; and Sophie Reynolds as the quirky and fun Ashley.
Conor is the ace game player "KidFury," who suffers a thumb injury that forces him off the high-flying professional gaming circuit.  Once enrolled in the public school Mondale High, he meets three fellow gamers – Franklin, Wendell and Ashley who help him form the school's first-ever gaming league.  The series captures the fun spirit of the gaming culture and video games come to life onscreen during "gamer vision" sequences that depict alternate realities whenever the characters face particularly challenging situations.
"Gamer's Guide to Pretty Much Everything" – will air Wednesday, July 22 (9:30 PM – 10:00 PM ET/PT), on Disney XD. (Disney XD/Ron Tom)
While in LA last month, myself along with 24 other bloggers had the chance to see a preview of the first episode, meet and chat with all four stars and watch a network run through, which I must say was pretty cool!  These kids were an absolute delight and they are all very talented.
Even though we knew they were playing a character who was into gaming, since they were all of that age, we were curious if any of them were gamers outside of the show.
Felix shared with us that he's a "big gamer".   He said "I love to play games on console games like PS3, PS4, Xbox's, PC gamer,  I love the advanced warfare like Call of Duty's.  I love the FPS's, which are first person shooters,racing games and sports too.   I can pretty much play everything and anything".  Yeah I'd say he's quite the gamer and perfect for this role!   Murray also likes to play video games in his spare time.
Since this show is based around gaming, you'd think they would need a lot of knowledge to make it 'believable'.  We learned that they definitely don't lack in knowledge of gaming.  The show has two very hardcore gamers who are staff writers who know the gaming world like the back of their hand.  Those two have taught the rest of them what they need to know.  They have games all over the 2nd floor of the building where the show is taped.  They have big consoles all over the writer's room so what they write, is pretty much right there in front of them.  Their hardcore gamers supply all the answers to their questions.  I guess that's probably the best way to do it!
Meet the Cast of Gamer's Guide to Pretty Much Everything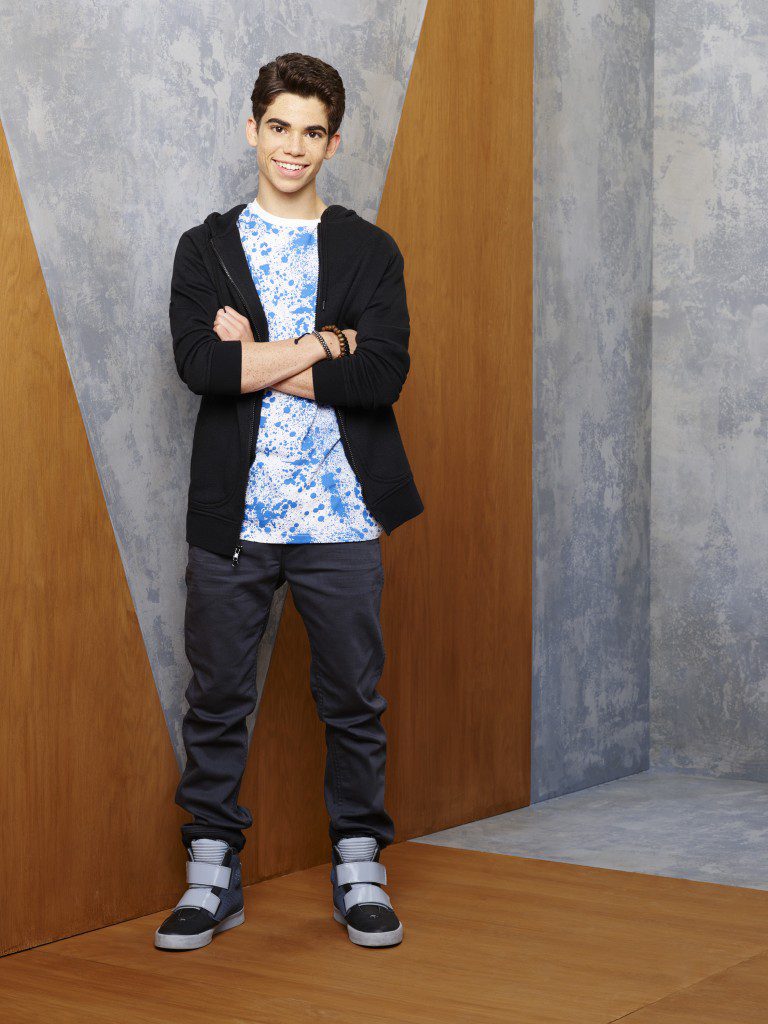 Cameron Boyce is not a novice when it comes to being on TV. He is best known for his role as Luke Ross on Disney Channel's "Jessie." However, he has also appeared on Disney Channel's "Shake It Up" and "Good Luck Charlie," as well as "General Hospital, Night Shift." He began a modeling career at the age of seven, appearing in the Disney Store catalog, and has since been featured in print advertorial for Garnett Hill, Wilsons Leather, Jaxx Pacific, Nestle and K-Mart, as well as appeared in more than 20 commercials.
Cameron plays Conar who was a professional gamer who did tours and went around to places like to Tokyo and London for professional tournaments.  He goes on to tell us "In the midst of a tournament, he breaks his thumb, which is kind of what you need to game."  He then joked about really breaking his thumb and how painful it was.  LOL But he didn't really!   So now his character Conor is learning how to be a regular kid and go to school with others rather than be home schooled.  After a bit he realizes he kind of likes this new life and having his new friends around.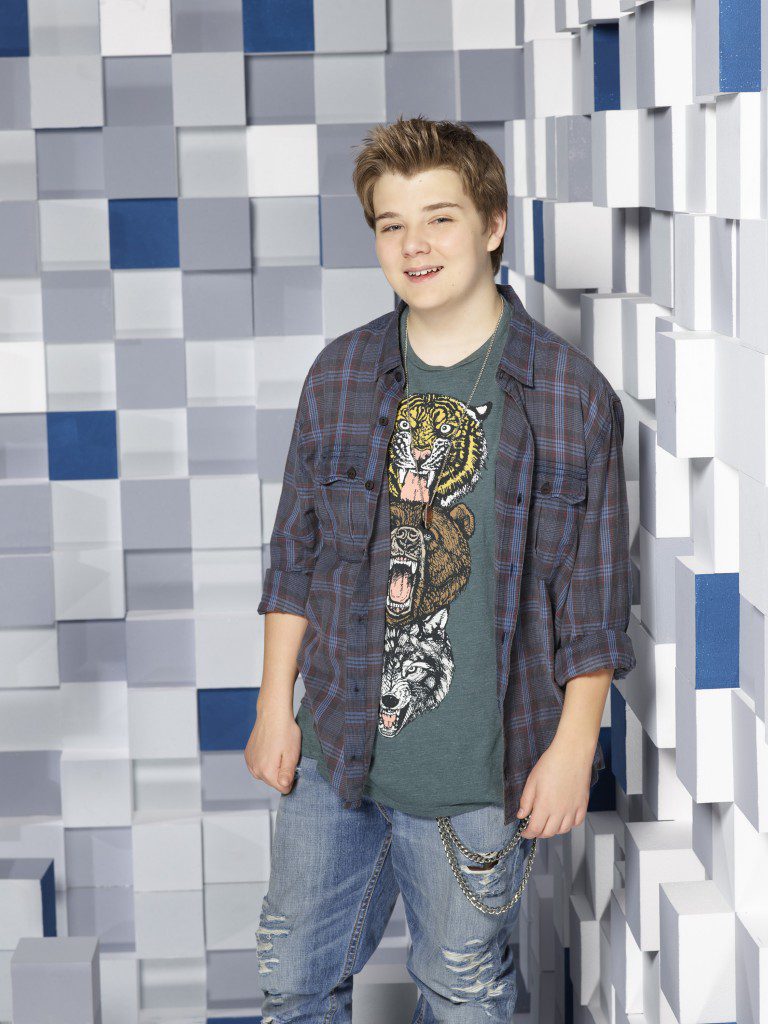 Murray Wyatt Rundus, who plays Wendell on the show,  began acting in numerous theatre shows at the age of seven and decided to pursue a career in film and television. He made his acting debut as Robert in the film "Dear Eleanor.  He also enjoys playing video games and has been gaming since the age of seven.  Murray describes his character as being "very full of himself and a very cocky character.  He believes everyone around him doesn't know what's really going on, that he is really the mastermind of everything that's going on.  He's very aggressive when he plays video games".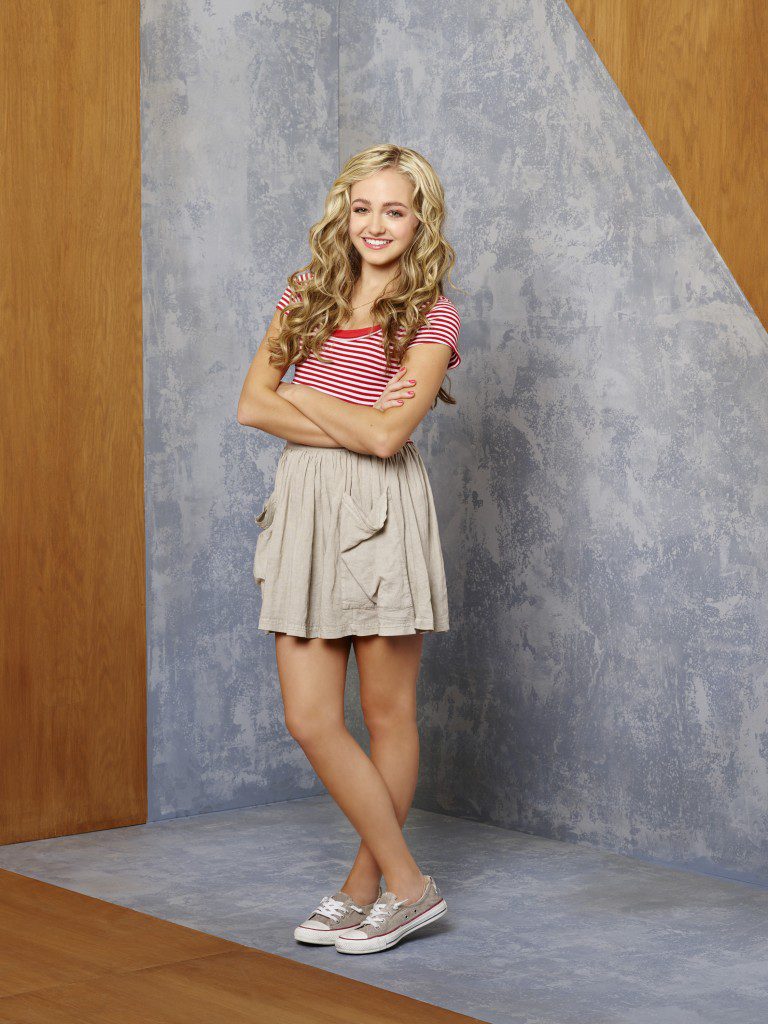 Sophie Reynolds is from Vancouver, Washington, but now lives in Los Angeles with her family. "Gamer's Guide to Pretty Much Everything" marks her acting debut.  She started dancing at the age of three and decided to pursue a career in dancing and acting.  She is trained in ballet, jazz, lyrical, contemporary, hip-hop and tap.   Sophie plays Ashley.  She describes her charter as being the girl that hangs with the guys who "is not always the smartest with books", but she has a really good heart, she's a good friend and she's a great gamer.  Actually she her strength is really in being a "super-smart gamer"!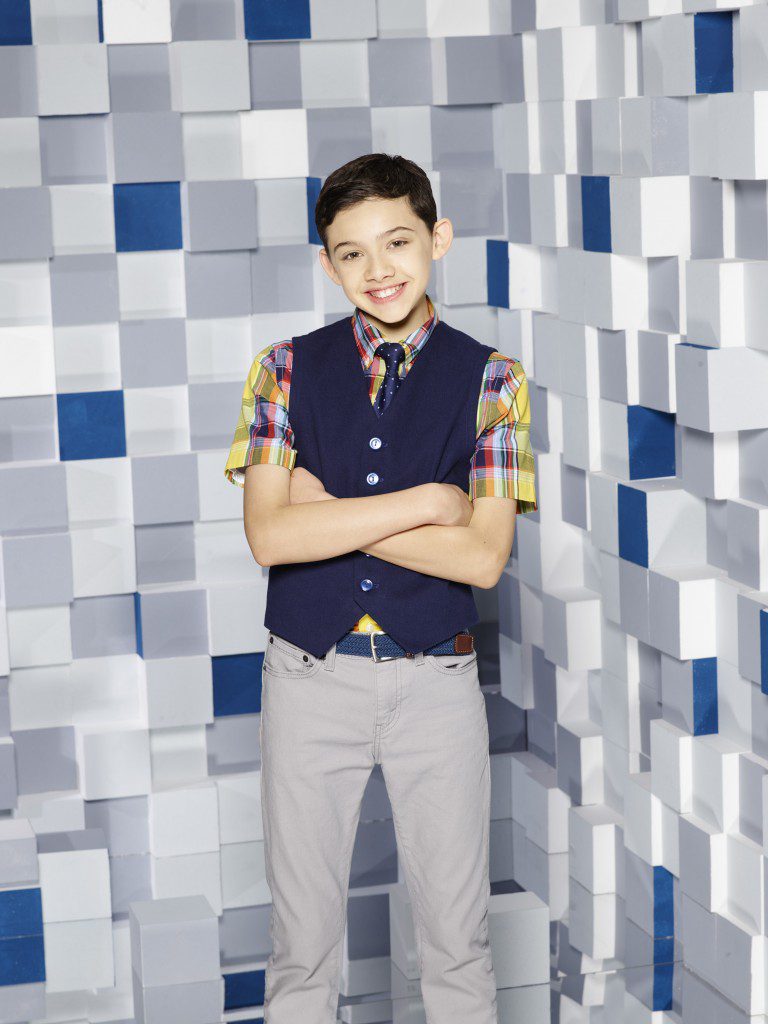 Felix Avitia plays Franklin, an avid teen gamer and devoted fan to his classmate and pro gamer Conor.  Felix has been on Disney Channel's "I Didn't Do It," "Glee," and "New Girl."  Felix enjoys playing baseball, basketball, golf and soccer and also loves to dance, sing and draw.  Felix describes his character Franklin as a well dressed boy who is "very positive, very energetic who just wants to fit in.  He's not the best gamer like these guys who grew up like that, but he really wants to be and he wants to fit in with people and be a part of the group.  He's very smart outside of the gaming world and he knows common sense and knows he loves school and just being in that."
The cast told us they started production in April and were on their 9th episode as of the day we were there.  We actually got to see the entire episode which will air in October.  I'll be sure to let you know before it airs.  It was good and I can't wait to see it all put together!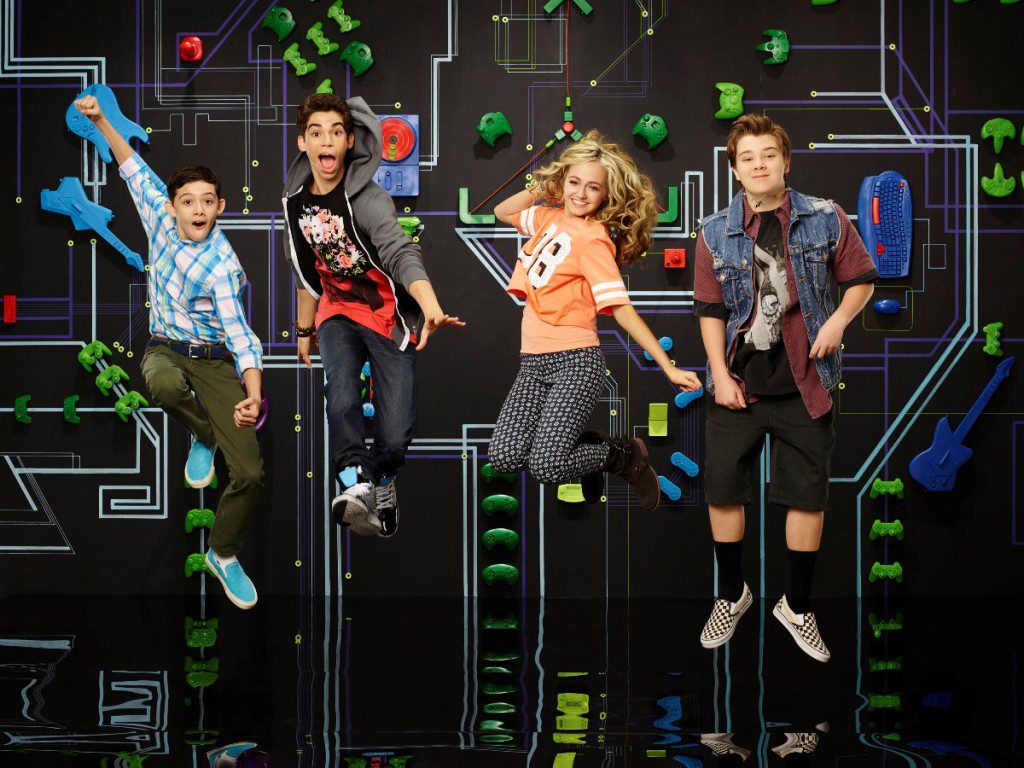 These kids may look like it's all just a lot of fun, but don't let them fool you.  They work hard five days a week.   It was interesting to learn how the episodes were put together.  First they start with a new script and a table read on Wednesday, which they told us,  isn't really done sitting at a table.  They are usually standing around making up blocking as they go and it's what they describe as "a crazy high energy day".  It's the first time they go through the script together and see how it will all work out.   Thursday and Friday are their run through days, which was what we saw on the Friday we were there.  Then they have the weekend off and Monday and Tuesday are their days to shoot.
But it doesn't always work as smoothly as that sounded.  There is almost always a script change, even up to 4 times for every episode.  Sometimes the jokes dont work out as they envisioned they would while writing the show, and sometimes the story line just has to be shortened up a bit.   So they are constantly learning the script.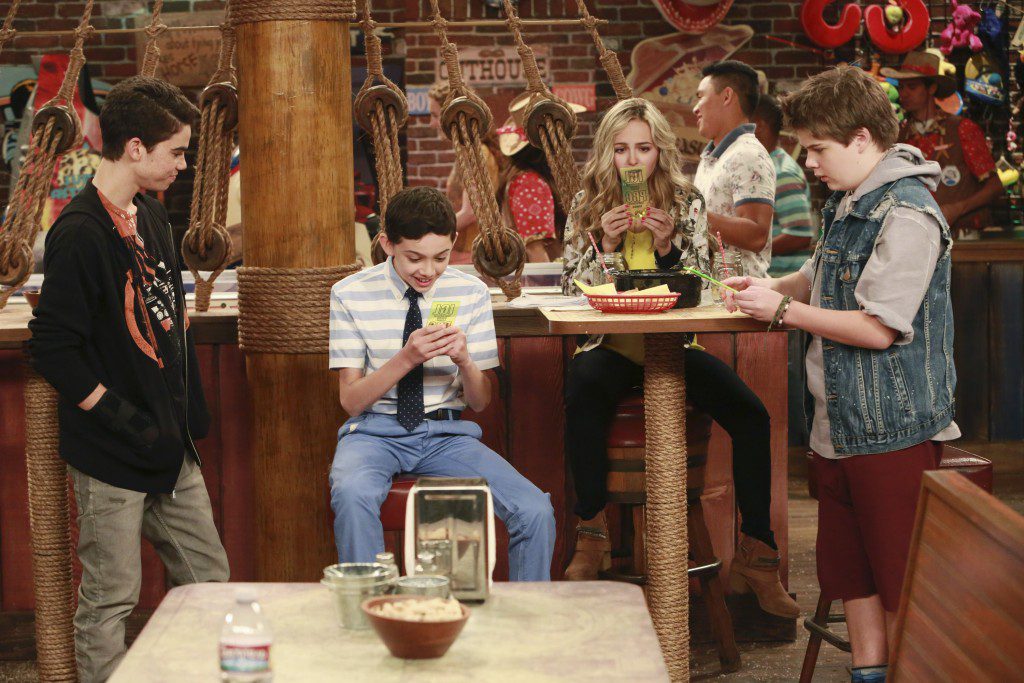 Cameron is the veteran of the show who just came off another show.  He said there were some differences from Jessie to Gamer's Guide with the schedule being the biggest one.  He's used to going from Monday to Friday with the episodes and then having the weekend before having to focus on a new episode.  This show is Wednesday to Tuesday, but he says after 9 weeks he's adjusting well to the change and he likes working with everyone on the show.  But he does miss the people who were on Jessie.
Before we left we got a few pictures with the cast along with some selfies.  What did we do before cell phone cameras and selfies!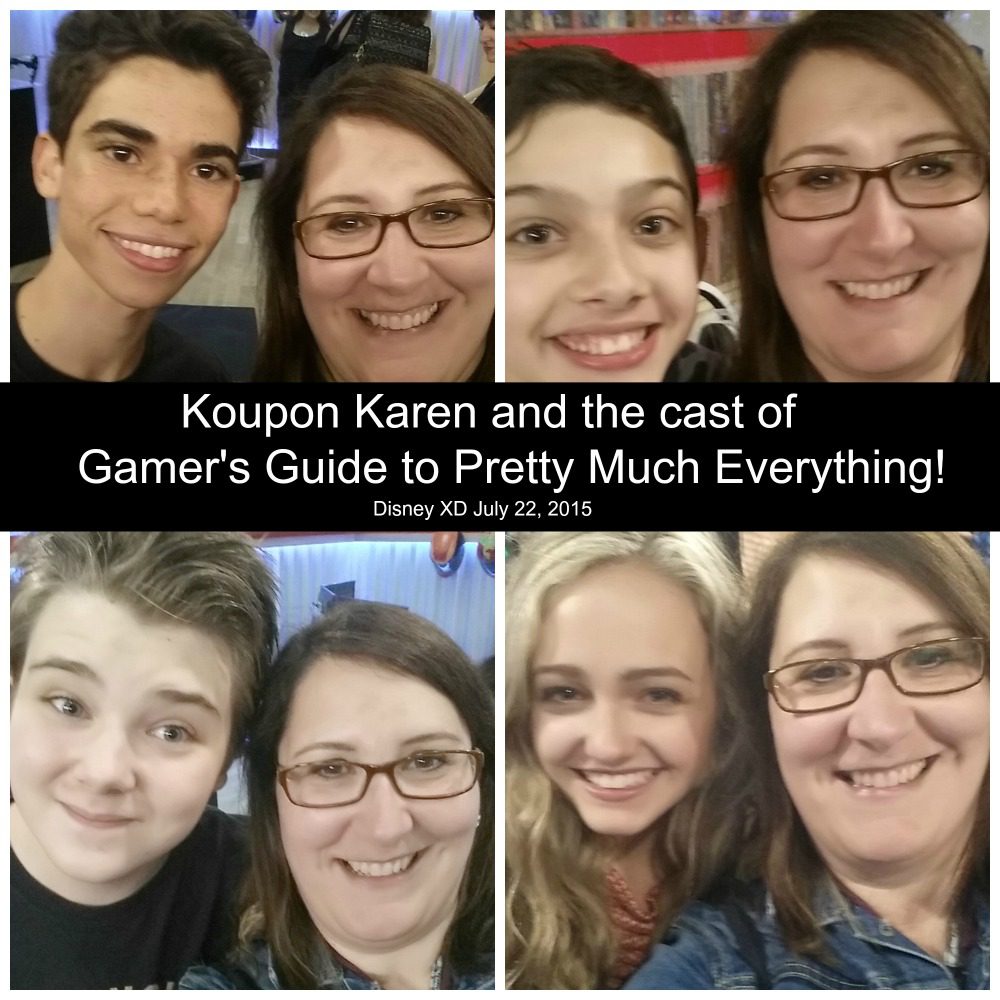 These kids were all so kind, sweet, funny, polite and talented.  They seem to have a great connection already and it's obvious they enjoy their job and working together.  I think this is just the beginning for all 4 of them!   I'm looking forward to watching this with my girls and I really think they are going to love it.
Gamer's Guide to Pretty Much Everything airs July 22nd at 9:30pm ET/PT on Disney XD.  Watch it!!!