The waste on a bathroom floor can sometimes be an element of oversight with a sterile appearance. Sometimes, the floor drainage could be disgusting and irritating, but it does not have to be when using modern tips like a floor tile drain. In fact, by using this special drain, you get to elevate a bathroom both visually and aesthetically. Many modern bathrooms now use a channel drain in the shower and a tile insert point drain for the floor waste. These tiles are an upgrade from the standard chrome grates used in bathrooms back in the day.
How To Hide The Way Your Floor Waste Exits The Building
A Floor Insert Drain
A floor insert drain should be incorporated in your apartment because it is a necessity as it makes your bathroom look better and even gives your bathroom a cleaner look. Whether you are building a new house, renovating, or just want to make your space look better. If you are after a design feature upgrade and want a standing bathroom, toilet, or kitchen, you should consider incorporating a tile insert drain into the design. This is made from high-grade stainless steel, and it even has a space for a tile to be inserted on the top of the drain just in case you want a full tile covering. They are affordable and offer an easy way to clean your drains.
Primary Or Secondary Drain Grate Designs
It is important to plan primary and secondary drain grate designs when designing the bathroom drainage system. In an ideal scenario, consider combining linear drains in the shower with the main floor waste, especially if the grate designs are compatible. Consider the location of the linear drain grate, how it will affect the water flow in the shower, and how it will affect the overall design of the bathroom when deciding on the design.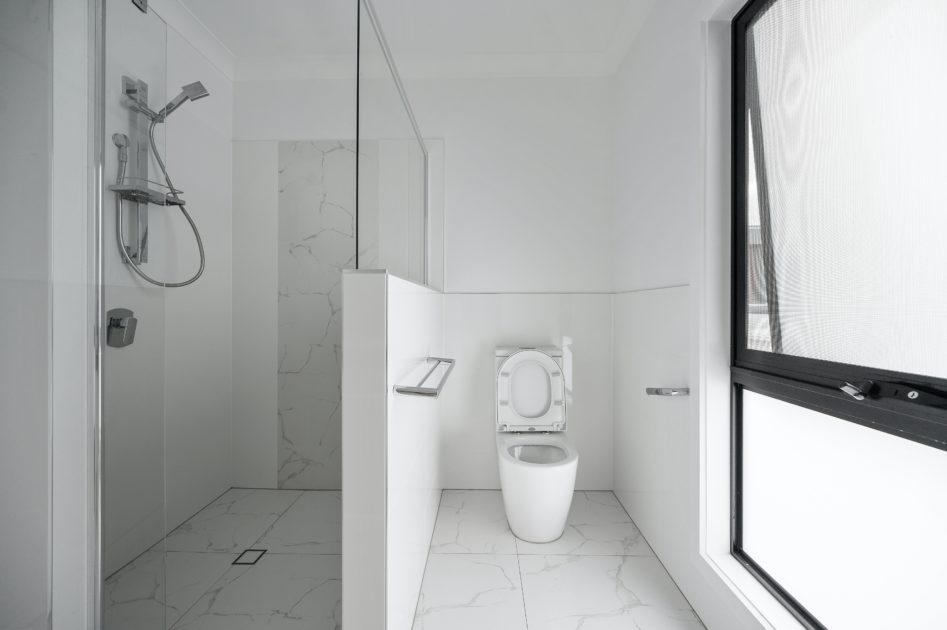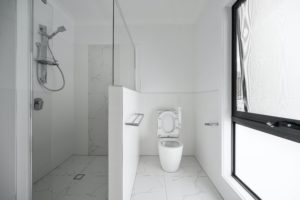 Centralized Plumbing
Keeping your plumbing close to your kitchen and laundry can save you money and ease waste draining when you are planning your bathroom. For example, if your home has two levels, make the upstairs bathroom above the downstairs bathroom so that the water and materials can be shared. As your plumbing areas are farther apart, the more materials and the more complex the drainage system is. In addition, you may wish to consider additional Water Heater Installations if your current heater is a long way away from the bathrooms so that you can be sure that the water will get to your shower and faucets speedily.
Proper Installation
The most proper drainage system won't properly work if a skilled installer doesn't install it. Many different components make up drainage systems, including bathrooms, kitchens, gutters, downspouts, and various related accessories. In addition, drainage systems are designed to allow wastewater to drain from your home. The right installation methods can ensure your drainage system's durability, so whether you install the components yourself or have an expert do the job, having a proper installation of all the elements determines how well floor waste will exit your building.
It is important to maintain your drainage system properly to ensure its longevity. Keeping your drainage system maintained and repaired regularly helps minimize the likelihood of it developing leaks. Additionally, inspections enable you to see if any adjustments are needed. A tile insert drain is essential for modern apartments. With its numerous specs, it is only right for you to have one in every place that requires drainage in your home.