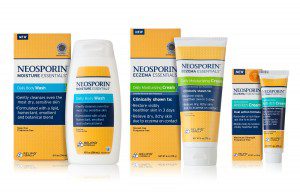 Product Name: Neosporin Essentials
Product Information: The heat and humidity of summer can mean this season is actually the worst time of year for some people who suffer from eczema and other chronic skin conditions.
Things like sunscreen, the chemicals in swimming pools and exposure to sand can trigger flare-ups.  And for kids in school, changing routines such as their school-year skincare regimen can result in greater chances of having flare-ups as well.
Below is more information about eczema, as well as summer skincare tips from Dr. Peter Lio, Clinical Assistant Professor of Dermatology at the Feinberg School of Medicine of Northwestern University.
What is eczema?
Eczema is a chronic, inflammatory skin condition characterized by dry, itchy skin and visible skin rash, which impacts over 30 million Americans, both children and adults.  According to Dr. Lio, the prevalence of eczema is now 22% in the developed world, which means we are nearing 1 in 4 people with eczema.
In a healthy state, the external layer of your skin acts as a protective barrier. For eczema sufferers, there is a deficiency in the external layer that allows moisture to escape, causing chronic dryness and allowing irritants to reach the sensitive layers below.
Dr. Lio's Summer Skincare Tips:
When possible, use sun-protective clothing and hats instead of relying only on sunscreens
Try to pick a fragrance-free, mineral-based sunscreen designed for sensitive skin; these tend to be the least irritating
Try to wash the skin immediately after swimming in the ocean or pool with a non-irritating cleanser
Moisturize within minutes after every shower or bath.  It helps lock in your skin's natural moisture to help prevent dryness
In addition to your daily skincare routine, try to keep cool as heat and humidity can trigger flare-ups
When choosing skincare products, look for gentle, fragrance-free washes and moisturizers, such as NEOSPORIN® ESSENTIALS™, which includes a daily body wash, daily moisturizing cream and anti-itch cream specifically designed for people with eczema. Each product has a unique RELIPID™ formula, which contains a lipid, humectant, emollient and botanical blend to help retain moisture essential for healthy-looking skin. Plus, the daily moisturizing cream contains colloidal oatmeal and was clinically shown to restore visibly healthier skin in three days. Use all products as directed.
Eczema can be stressful and make daily living challenging and uncomfortable. With diligent, daily skin care, you can help maintain healthy skin and effectively manage symptoms when they do flare up.
My Thoughts:  There is nothing worse then dry skin.  I suffer from it in the winter time once all the humidity is out of the air and it gets so dry – it completely dries out my skin.  And using soap just makes it worse most times.  I'm excited to try the Neosporin Essentials this winter to help my skin from getting to dry.  While I don't suffer from Eczema, I'm hoping it will still work for me.
I love Dr. Lio's tips and even if you don't suffer from Eczema, it's probably good to follow them as well.   My kids spend a lot of time in the pool so I have them rinse off after the pool as often as they can. And we usually apply lotion after baths too.  I am glad we do that as I see now it's good for your skin!
Do you have Eczema? If so have you tried Neosporin Essentials to treat it?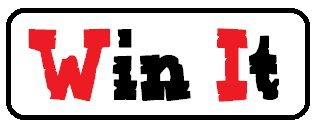 (1) Koupon Karen reader will win one full size of each of the THREE Neosporin Essential Products.
To enter the giveaway, use the rafflecopter widget below. You can now sign in with Facebook and it will remember you each time you enter another rafflecopter giveaway. Of course Facebook is in no way associated with this giveaway, the people of rafflecopter just want to make it easier for you to enter giveaways now.
As a reminder, comments left on Facebook or Twitter will not be included.
Disclosure: I received the same prize as the winner for review. My opinions are 100% mine.