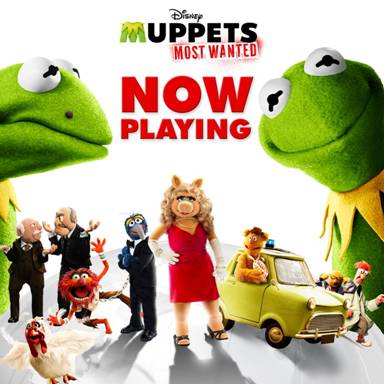 Did you head to the movies this past weekend to see Muppets Most Wanted? We didn't but it's on our list of things to do! The girls are very excited. We did however see the last Muppets movie on this weekend, it was on TV and the girls DVR'd it. So they are ready!
Last week I shared some fun Muppets Activity Sheets and now this week I have more Muppets Most Wanted FREE Activity Sheets!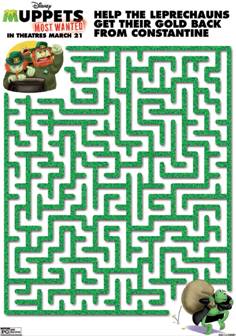 Download and Print out this fun Help the Leprechauns Get their gold back from Constantine Maze. Set your printer to black and white to save on your ink color.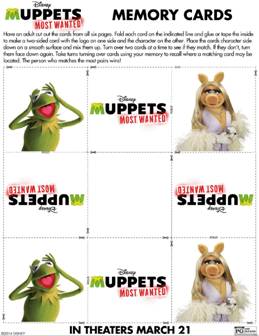 Print out these Muppets Memory Cards for the kids to enjoy.  These can also be printed in Black & White or color.  Great to toss into your purse and take out while at a restaurant to pass the time away!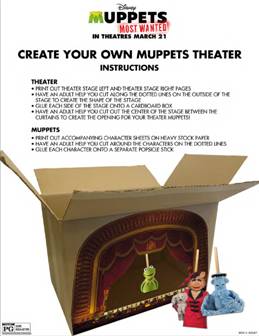 Print out these instructions on how to create your own Muppets theater.  Complete step by step instructions.