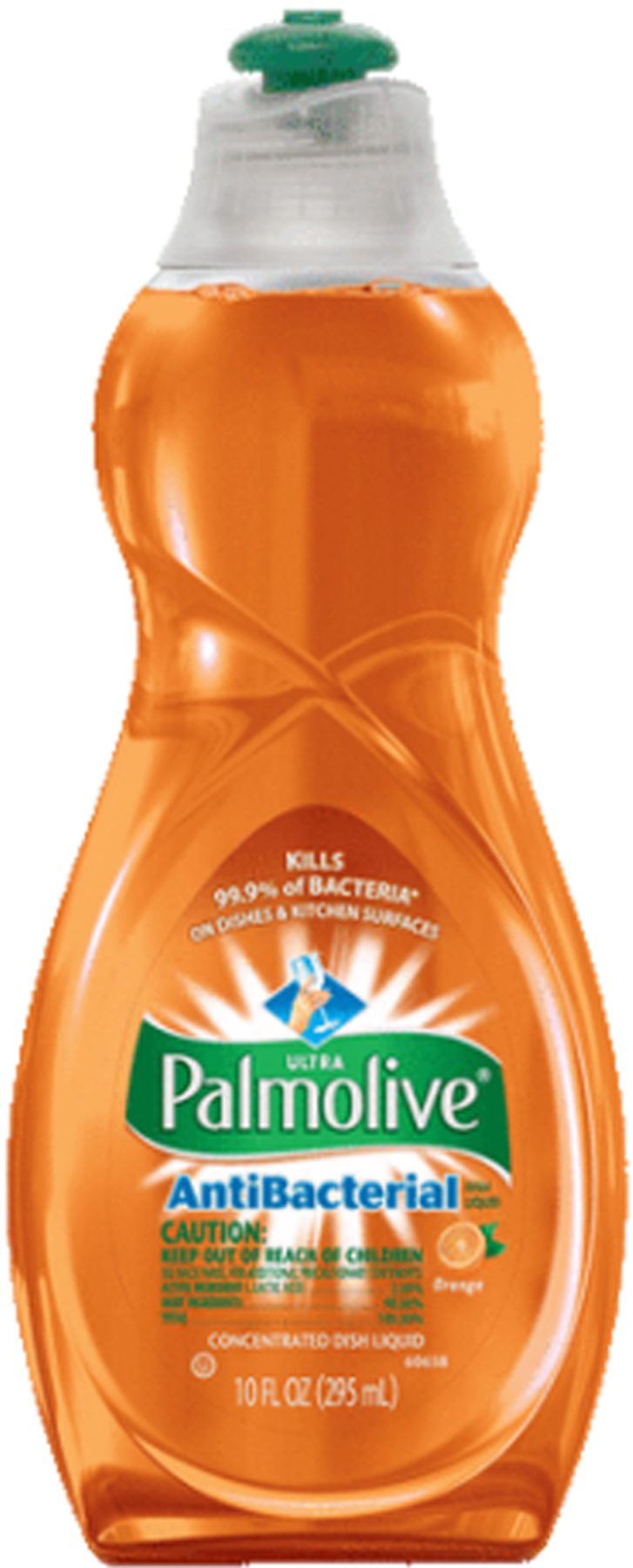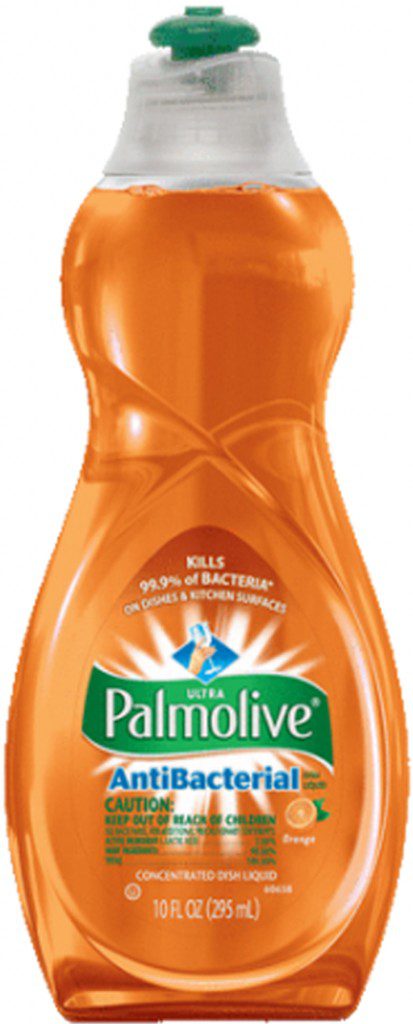 Product Name: New Palmolive® Ultra Antibacterial Dish Liquid
Product Information: Spring is the time to tidy up and get rid of grime in every area of the house, including the kitchen. You may think you keep a clean kitchen year-round, but research shows that even the most careful of cooks need to be cognizant of bacteria in this area of the home. E.coli, Salmonella and Staph can contaminate everything from cutting boards to sink drains. And that basic dish liquid you keep by the sink can't help you clean the germs and bacteria that contaminate our counters, stove tops and sinks.
Many kitchen cooking staples, like chicken, eggs and fresh vegetables, can contain bacteria like E. coli, Salmonella and Staph, which can spread to kitchen surfaces during the cooking preparation process. Using Ultra Palmolive Antibacterial Dish Liquid throughout the cooking process can provide peace of mind that your dishes are as clean as possible. It is the only dish liquid approved to kill 99.9 percent of E. coli, Salmonella and Staph on dishes and non-porous surfaces in 30 seconds when used as directed. And Ultra Palmolive Antibacterial Dish Liquid also has Palmolive's powerful grease-cutting agents to break down tough baked-on grease with ease.
Purchase Information: Available at mass retail and grocery stores nationwide.
Purchase Price: Suggested Retail Price: 10oz., $1.99; 20oz., $3.49; 30oz., $4.49
My Thoughts: I don't like washing dishes.  I've probably mentioned that before.  But unfortunately there are times where it's un-avoidable and I just have to do it.  Of course I want a dish detergent that is going to work. Not just to clean my dishes but also to kill any germs or bacteria that may be present on them.  Clean doesn't always mean 'clean'.  So if Palmolive tells me that they are going to kill 99.9% of E. coli, Salmonells and Staph then I'm going to believe them because they are Palmolive and I've been hearing about this brand since I was a kid.
Do you remember the commercial where the lady was soaking her hands in palmolive before she got her nails done? (I think it was her nails!).  I do!  And perhaps I'm aging myself here too!
But anyways I trust that it will kill all it says it will kill.  I've been using the Palmolive Antibacterial since I received my bottle and no one in my house has had any salmonella or staph problems.  We've had colds but we could pick those up anywhere, especially with small children going to school.
What we Did Not Like about Palmolive Antibacterial:
The only thing I don't like about antibacterial soaps is they really dry out my hands.  And even though palmolive is supposed to leave our hands nice and soft, it still dried out my hands since it's antibacterial.  But what drys them out also kills the germs, but I don't have to like it.
One complaint I've always had about palmolive is the suds don't last as long at Dawn and while they probably clean at the same rate, I love suds!
WIN IT
(5) Koupon Karen reader's will each receive a bottle of Palmolive® Ultra Antibacterial Dish Liquid!
Entry is simple! You just need to answer the question below by leaving a comment on this site! You can even gain up to 4 bonus entries for doing each additional item listed (just make sure that you leave one entry for each one — up to a total of 5 comments). As a reminder, comments left on Facebook, Twitter or other posts will not be included.
REQUIRED ENTRY
Leave me a comment telling me other ways you try to kill germs in your kitchen.
BONUS ENTRIES:
1. Follow @KouponKaren on twitter and tweet the following "I entered to #win Palmolive Ultra @KouponKaren You can too! https://wp.me/pMKCI-5Wg #giveaway "
2. "Like" Koupon Karen on Facebook –> I have a new page so if you were previously my "friend on facebook" please like this page as well
3.  Blog about this giveaway.
4. Sign up to receive Koupon Karen daily emails or add me to your favorite reader.
Details: This giveaway is open to US Residents and will remain open until April 5th at 11:59 p.m. EST . Any comments left after this time will not be counted. The winner will be selected randomly and will be notified via email and will have 48 hours to claim their prize.
Disclosure: I received a bottle of Palmolive Ultra for my review. This did not influence my post and as always, my words are my own.