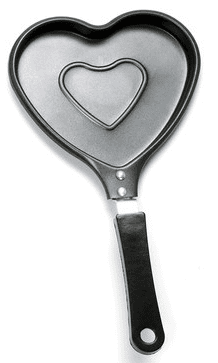 Norpro Heart Pancake Pan Sale at Zulily
Another fun sale at Zulily today!   My girls would love breakfast made with this Heart Pancake Pan from Zulily.   It's for making pancakes but I'm sure you could come up with a few other ideas too!  It's so cute and it would be fun for a first day of school breakfast, don't you think?
Of course it's FREE to join Zulily and once you are a member you'll receive an email each day with their hottest deals – designer items at a fraction of the cost. It's a great way to make your dollars stretch and get good quality items!
And when you use coupon code GAZU812 you'll save $5 off of a purchase of $50 or more.