I knot it's not snowing yet in many places but these Snowmen cookies would make a great addition to your Christmas Cookies! Plus, it is a fun cooking craft you can do with the kids and they'll love the final outcome – cute Nutter Butter Snowmen cookies!  There is no baking involved, just some melted chocolate and a lot of fun!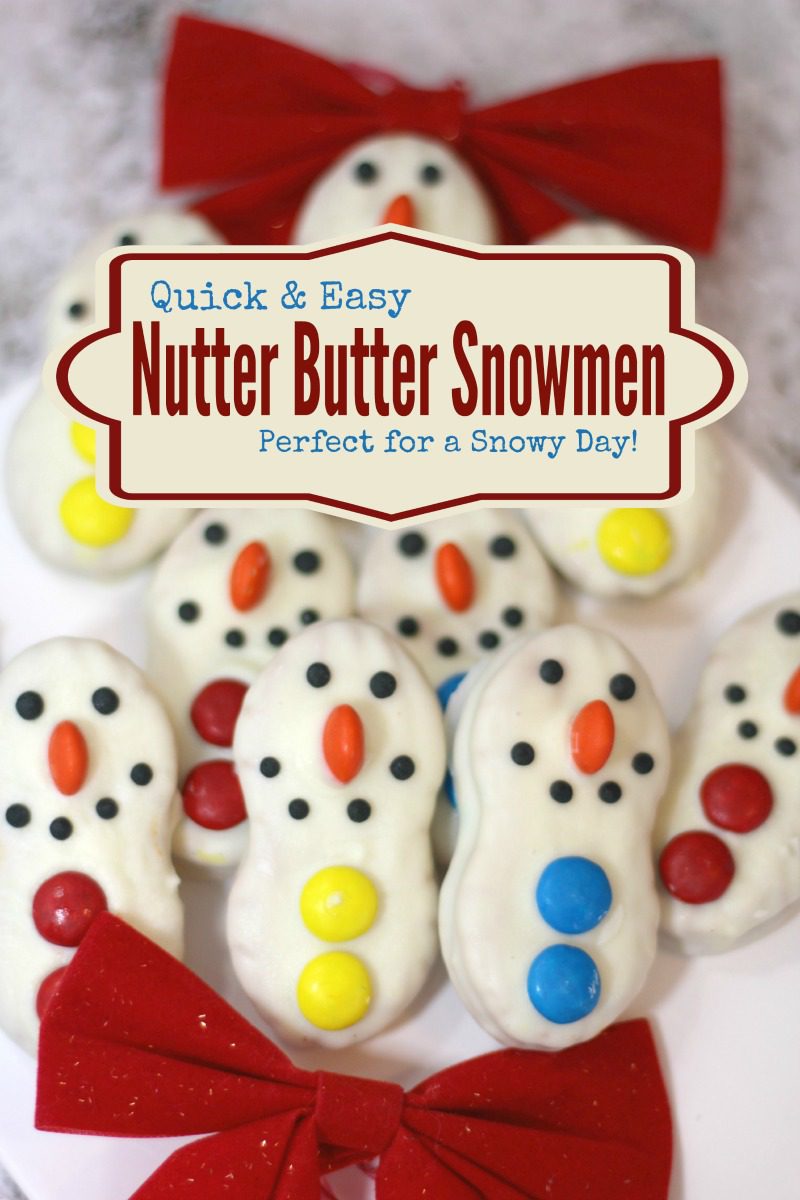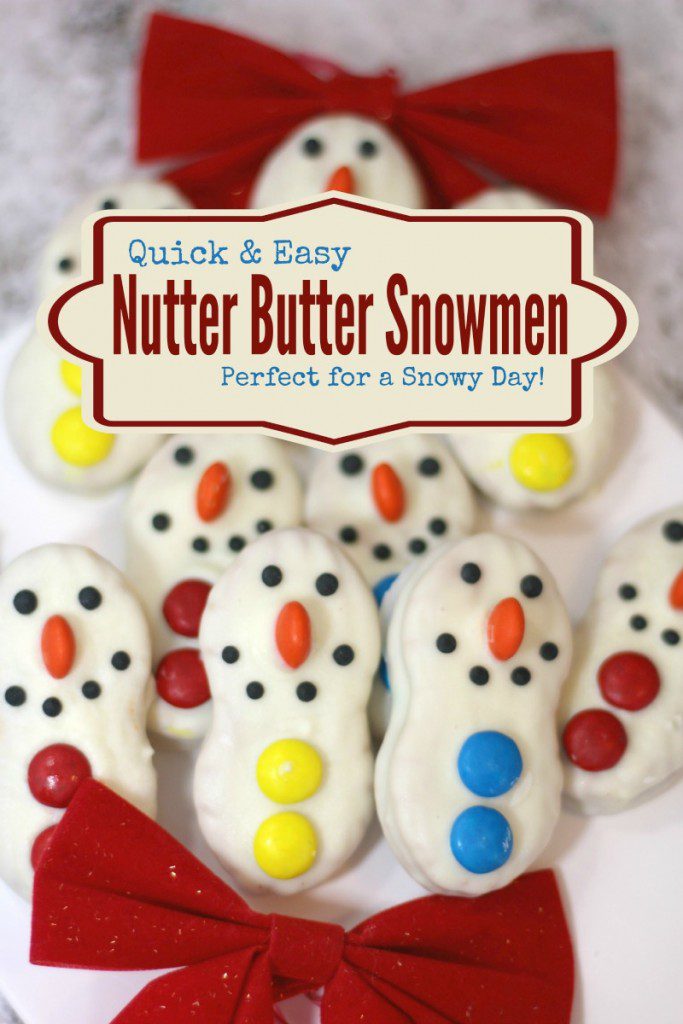 Nutter Butter Snowmen Cookies
Snowmen Cookie Ingredients:
1 package  Nutter Butter Cookies
1 package of Ghirardelli White Chocolate Wafers
Variety of  colors M & M candies
Royal Icing Ingredients: 
2 egg whites
1 C powder sugar
1/2 tsp cream of tartar
1 tsp vanilla
Black gel food coloring
Snowmen Cookie Directions:
Before you begin, line a cookie with wax paper.
To begin with, use a double boiler to melt the white chocolate wafers.
Then dip each Nutter Butter cookie into the melted white chocolate.
Next, cover the cookie with the melted white chocolate.
Then remove the cookie from the melted chocolate using a fork .
After that, lay the white chocolate covered cookie on the wax paper to dry.
Be sure to refer to the picture of the cookie for the next steps.
Carefully place two matching colored M & M"s on the lower half of the cookie.
Then stand one orange M & M on it's side directly below the candy eyes and place it as the nose.
Finally, alllow each cookie to dry completely.

Royal Icing Directions:
Before you mix anything, separate the egg yolk from the whites and be sure to add only the egg whites into a mixing bowl.
After that, stir in the sugar, cream of tarter and vanilla to the egg whites.
Be sure to beat the mixture on medium for 6 minutes.
If the icing has the appearance of soup or is yellow in color add more powder sugar, 1 cup.
Put the icing in a bowl together with the black gel food coloring and mix well.
After that, scoop all of the black icing and put it into a piping bag with #2 tip.
Use the black icing and make two black dots for the eyes in the middle of the top half of the Nutter Butter cookie.
Using the same black icing, now make a smile with four smaller black dots under the nose.
Lastly, allow the chocolate and icing to completely dry.
Easy!  Have fun with the colors and clothes you put him!
Let me know how your Nutter Butter Snowmen cookies turn out!
Check my blog for more cookie recipes and make sure you are following me on Pinterest!