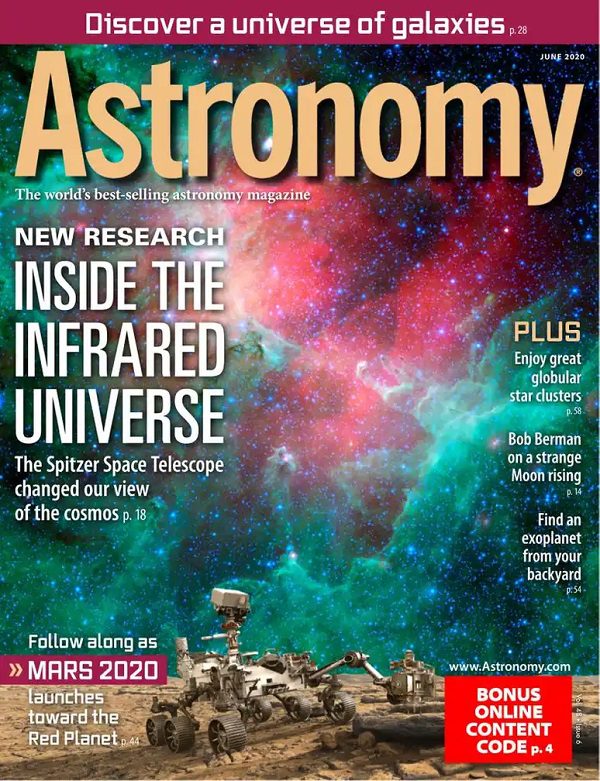 Astronomy Magazine Deal
The cover price for Astronomy Magazine for one year is $60.  DiscountMags has that price discounted all the time. But right now it's 75% off the cover price and only $13.99 for a year!  You can get a new subscription or renew an existing one.
HOW TO PURCHASE THIS ASTRONOMY MAGAZINE DEAL
Head on over here to purchase Astronomy Magazine for only $13.99 per year for up to 3 years. Just enter coupon code KOUPONK at check out to receive the discount. Deal expires 10/26/21 at 11:59 PM EST.
About Astronomy Magazine

Invites readers to explore the universe from their own backyards. Every issue includes a monthly star and planet chart, tips on telescope observing, and techniques for taking beautiful astro-photographs. Explore the universe with the world's most beautiful and popular astronomy magazine.
This offer expires on Tuesday 10/26/21 at 11:59 PM EST.
This magazine is a great gift for Dad but also for the kids.  The learning doesn't stop in school.  This magazine includes star and planet charts!  How cool is that!
Don't want this magazine?
You can still save 20% on other titles when you use coupon code KouponK at DiscountMags.com. Just add the magazine to your shopping cart and enter the coupon code to receive the discount!.
Be sure to bookmark my deals page!