Our FabKids outfit arrived this weekend!!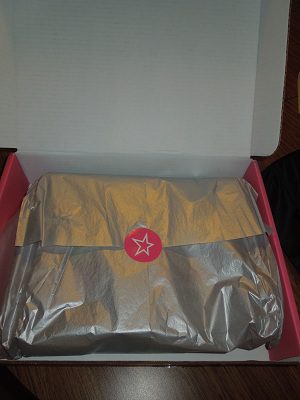 It was wrapped up nicely and made me think what a great gift it would make too!  My daughter immediately wanted to try them on and do a fashion show for us.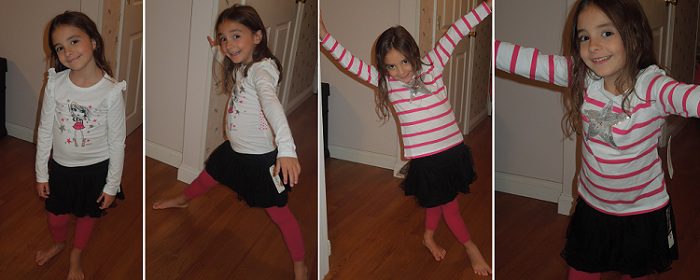 We received the pink stripped shirt for FREE just for joining and it went perfectly with the rest of the outfit.  I absolutely love the clothes and the material is really well made and fit her perfectly.  The shirt on the left with the little girl on it is so cute, she's also on the back as well!  It's a size 4/5 which is what my daughter wears but seems to run a little on the small  side so I think I'm going to exchange it for a bigger size so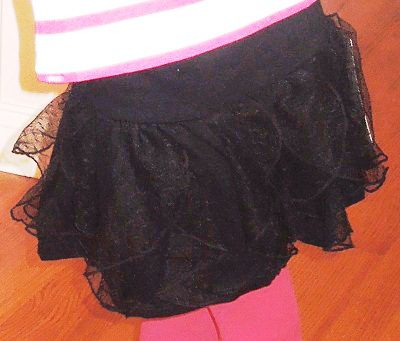 she'll get more wear out of it.  But the Stripped shirt is the same size and a much loser fit (you can probably see the difference in the picture).    I absolutely LOVE the skirt and it's hard to see in this picture but it has layers of fabric that just give it such a nice look.  She really loved it and asked if she could wear it the first day of school!
I got and all THREE pieces for $25!!  Plus I was offered a FREE Tshirt when I placed my order so really I got FOUR pieces –  That comes out to just $6.25 a piece!
If you missed my post last week about where I got this outfit here is some information……. It's called FabKids and you can get a cute 3 piece outfit at great prices! You fill out the style survey and they match up an outfit for you. So no thinking on your part – perfect for the busy parent. Your first 3 piece outfit is only $25 shipped. Then each month after that you will get an email with a suggestion which you can or can not buy. There is absolutely no obligation to continue buying them.
But before you pass on this offer, CLICK HERE to take the Style Quiz and see what they offer you. Especially for the first month because you get a THREE Piece Outfit for only $25! And you can cancel anytime for any reason with absolutely no strings attached.
Take the Style Quiz NOW just so you can see the cute outfits.