Are you looking to showcase your patriotism and add more of a personal touch to your home this year? With the Fourth of July quickly approaching, now is the perfect time to get creative and make some fun patriotic decorations that can be enjoyed all summer long. Whether you're searching for an easy but effective way to spruce up your living room or need something more elaborate for a big party you have coming up, there are plenty of decoration ideas we will explore in this post – so let's get started!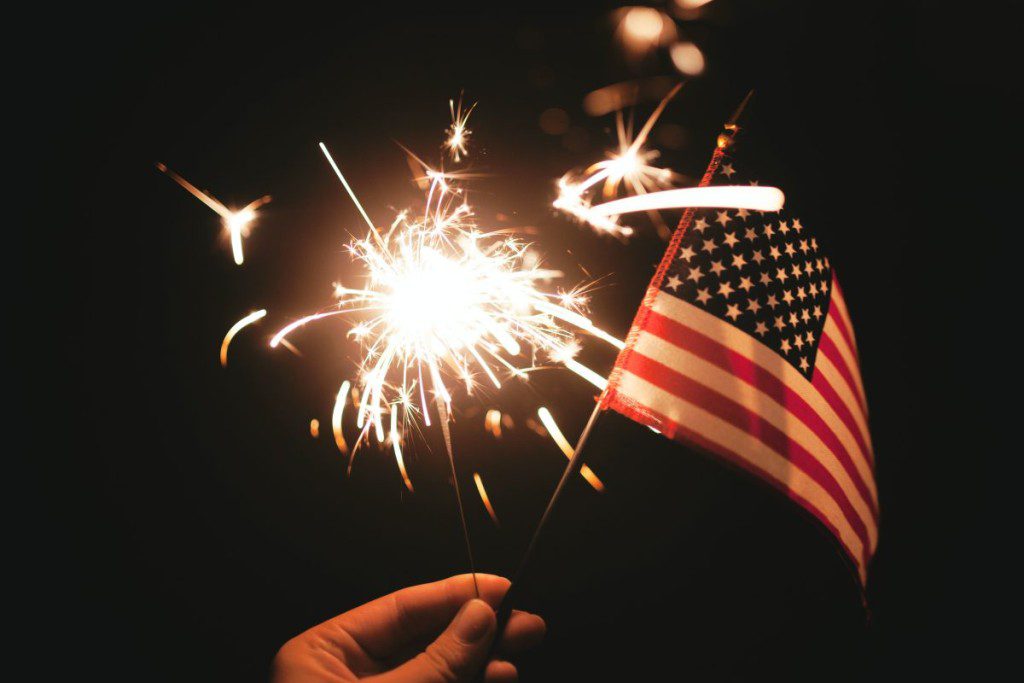 Create a red, white, and blue flower arrangement
As we celebrate the patriotic holidays, what better way to show our love for the nation than with a stunning red, white, and blue flower arrangement? Be it on your mantle or your table, the vibrant colors of the flowers are sure to draw attention and awe. The combination of the striking shades of blue delphiniums, pristine white roses, and bold red carnations creates a striking contrast that provides a bold and patriotic decoration. Whether you want to keep it simple or take it up a notch with greenery and other accents, this arrangement is perfect for any setting. What's more, you can also use it to pay homage to a veteran, decorate a festive gathering, or just add a touch of color to your home. This arrangement is not just beautiful, but also holds a deeper meaning, making it a must-have for anyone looking to infuse their homes with a patriotic spirit.
Hang American flags around the house
There's nothing quite like seeing the stars and stripes waving in the breeze, signifying American pride and patriotism. If you're looking for a way to showcase your love for your country, consider hanging American flags around your home. It's an easy and effective way to not only show your devotion to the United States but also to add a touch of beauty and tradition to your decor. Luckily, there are many choices out there when it comes to picking the perfect American flag for your home. You can choose from different sizes, colors, and materials, giving you lots of variety and options. If you're looking for top-quality American flags, you can see a wide selection of USA flags made from high-quality materials that will last for years to come at Ultimate Flags Co. So, show your patriotism and hang an American flag today!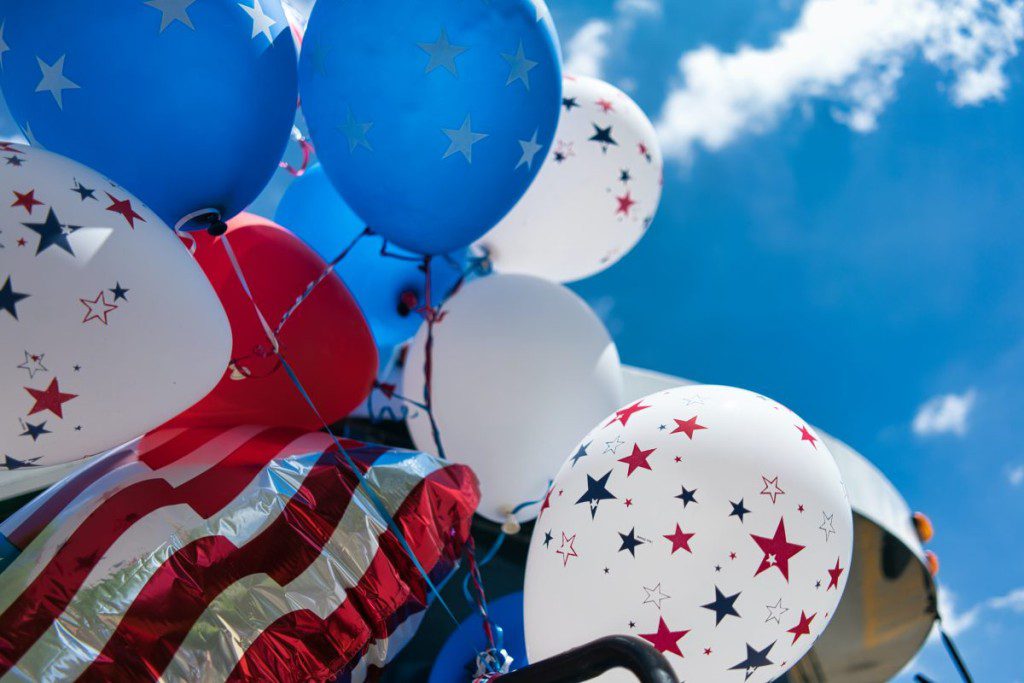 Make a wreath out of stars and stripes materials
Looking to add some patriotic decorations to your home? Why not create a festive wreath using materials featuring the classic American stars and stripes? With a few simple supplies and some creative crafting, you'll have a stunning decoration to hang on your door or around your home. Start by gathering materials such as red, white, and blue ribbons, mini American flags, and foam or cardboard cutouts of stars. Use wire or a glue gun to attach these elements to a wreath form, or create your own using a sturdy wire frame. Get creative by adding extra embellishments such as artificial flowers or glitter accents. The possibilities are endless, and the end result will definitely add a patriotic touch to your home decor.
Put up wall décor featuring patriotic symbols
Adding some patriotic wall décor to your home is a fantastic way to show your love for your country. By incorporating symbols like eagles or flags, you can instantly transform the atmosphere of a room. Not only does it look great, but it also provides a sense of pride and honor for your nation. You can mix and match different styles and colors to create a unique look that suits your taste. Whether you prefer traditional red, white, and blue hues or want to try something more contemporary, there's a style that's perfect for you. So, take a leap of faith and express your patriotism through your interior design. Who knows, you might just be surprised at how much joy it brings you and your guests!
Place a natural centerpiece inside a wooden Stars & Stripes box
Summer is the perfect occasion to celebrate with friends and family, and with July 4th just around the corner, it's time to start thinking about patriotic decorations. What better way to showcase your love for America than to place a natural centerpiece inside a wooden Stars & Stripes box on your dining room table? The rustic appeal of the box adds a charming touch to your décor, while the natural centerpiece offers a fresh and vibrant look to your table setting. Whether you choose to use fresh flowers or a mix of greenery and berries, your centerpiece will be the star of the show at your next gathering.
Paint an American flag mural on one wall of your home
As an American citizen, it's important to show gratitude toward our nation's heroes. These brave men and women have fought, sacrificed, and served to keep our country safe and free. One way to honor them is by painting an American flag mural on a wall in your home. Not only does it add a sense of patriotism to your living space, but it's also a constant reminder of the sacrifices made by those who have served and continue to serve our country. It's a powerful and meaningful tribute that can inspire others to reflect on the value of freedom and the courage of those who defend it. So why not take up the paintbrush and turn a plain wall in your home into a work of art dedicated to our heroes? It's a small gesture that can make a big impact.
It's never been easier to show off your patriotism and commemorate the spirit of our nation than with these creative ideas! From a vibrant and ceremonial flower arrangement to an idyllic flag wreath, there's something here for everyone. Flags are the perfect way to represent the heart of America in any room of your home. The final touch? A stunning American flag mural to pay tribute to all those who have fought and currently serve our country. How will you honor our great nation this coming Independence Day? Let your full-frontal patriotism shine through and make every celebration more meaningful. Join us in honoring America and her heroic patriots by showing off your faith in unforgettable style!