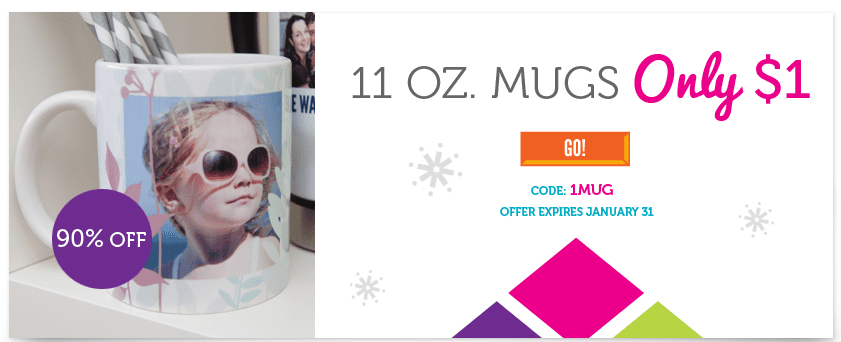 11 OZ. Custom Photo Mug Only $1
You can make an 11 OZ. Custom Photo Mug for only $1.00 + Shipping!  Just click THIS LINK and use coupon code 1MUG at checkout.  This offer is for new customers only and can only be used once.
Standard Shipping For One 11 OZ. Ceramic Mug -> $5.99 -> all additional mugs in the order ship at $1.99 each.  There is still plenty of time to have these delivered in time for Christmas.
Shipping Deadlines:
12-17 2nd day
12-19 Overnight
SHOP NOW – Sale ends 01-31-2013.