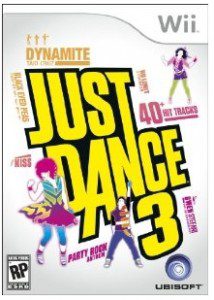 If you love Just Dance series of games then you're going to LOVE Just Dance 3
.   It will be available in October 2011 but right now you can pre-order Just Dance 3
for $39.99 and have it shipped as soon as it's released! It's available for Nintendo Wii, Playstation 3 and Xbox 360.
We have Just Dance Kids and love it. I think I may enjoy it more than the girls since I know all the songs. It's a fun way to get the family moving and spend some time together. Just Dance 3
I'm sure will have some awesome songs since the first two did.
Also available…
thanks Frugal Coupon Living!