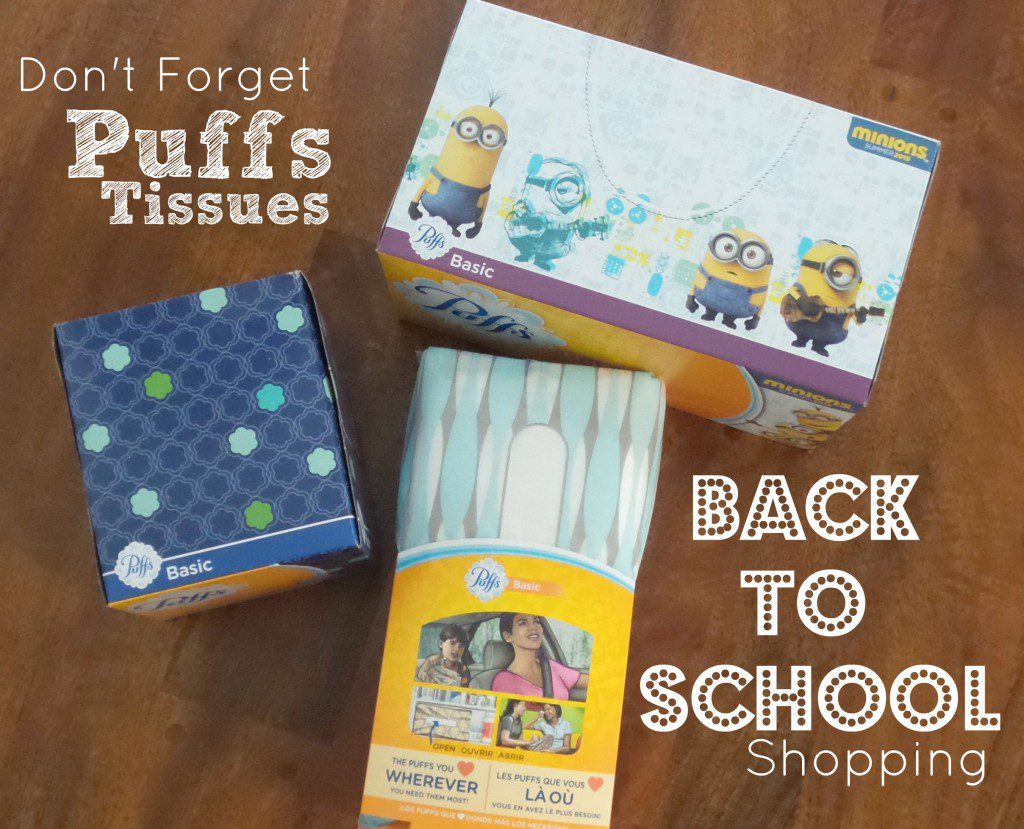 This post is Sponsored by Puffs but my opinions are 100% my own!
Back to School time means back to germs time.  Seriously, that's one thing I look forward to at the end of the school year, no more passing germs around in school!  Before my kids were in school we were hardly ever sick.  Even the common cold was rare in our house.  But once they hit elementary school, our immune systems got a work out.  They bring EVERYTHING home.  And if it's not them bringing it home, it's their friends since they are always at our house too.
One thing I try to drill into my kids head is proper hand washing.  If they always wash their hands, then they won't spread or get as many germs.  It's been proven!  Also when they sneeze or cough I tell them over and over again to make sure they cover their mouth!  I'd prefer they use their sleeve or a tissue, but if they have to use their hands then they are to immediately wash them!
Seriously, sometimes it's like talking to a brick wall.  But I know eventually I picked up those good habits when I was a kid so if I keep reinforcing it, then perhaps it'll eventually sink in with them.  Until then, we stay stocked with supplies to get us back to good health when we are sick.
One item we always have on hand at home are tissues.  We actually have a box in almost every room of the house – year round!  I also ALWAYS send a box into school with each of my girls at the beginning of the school year and a few times after that.  I don't think the teacher should pay for them out of her pocket when my kids are using them.
Today I want to share with you one of our favorite brands – Puffs!  Puffs is a great back-to-school item that can sometimes get overlooked. But for kids heading back into the classroom, it provides a touch of softness from home, helping them get through the sniffles and messes that a new school year might bring.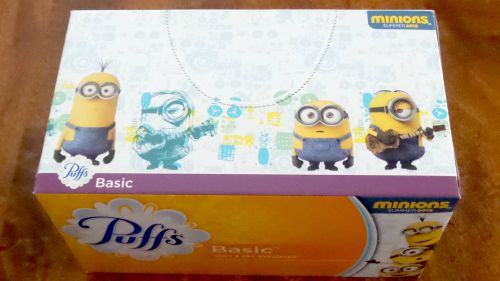 Puffs has partnered with Sam's Club and Wal-Mart to feature specialty Minions packaging which is available in-store for a limited time.  The kids will love them and they'll be fun to send into the classroom too.  While your teacher would probably be happy with a plain ole blue box of tissues, the minion ones are kind of cute so why not grab those when you get your school supplies at Sam's Club or Wal-Mart and send them into school.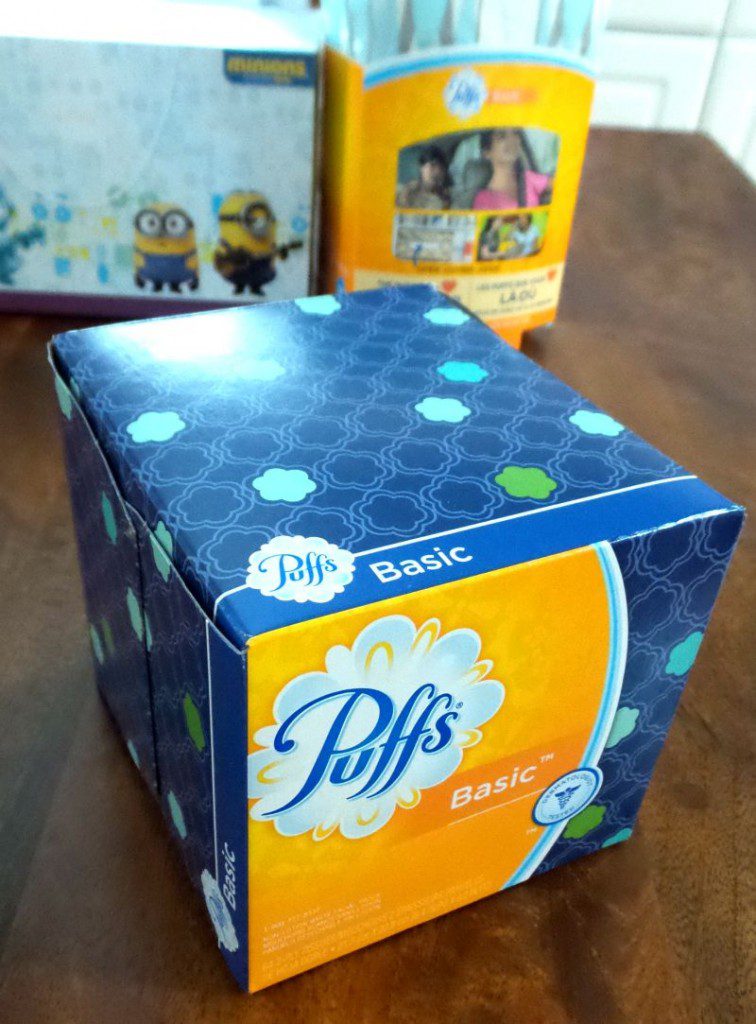 Puffs sent my family a couple of boxes of tissues – Puffs Basic and Puffs SoftPack.   The Puffs SoftPack were new to me, I've never seen them before.  They look like a wipes package but they are tissues!  It's their most flexible & durable full-size pack.  Outside its flexible design holds up better than an ordinary tissue box. Inside it's the soft Puffs tissues you love that are dermatologist tested to be gentle.  These are perfect to toss in the car and in  my to-go bag when we are on vacation.   Boxes always get crushed in my car or bag but this one wont!  It's pretty cool.  If you haven't seen it, look for them at Sam's Club and Wal-Mart.