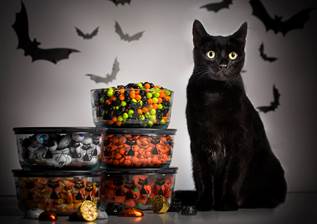 Halloween candy is on sale everywhere!  Every store I walk in to has it right front and center.  It's so hard to resist but I will have to buy it eventually.  Once the bag is opened, then I feel like we have to eat it quickly because it's right there in front of me.   Unless I use it as a decoration.  Pyrex has the perfect solution for that!   I love Pyrex® and I've slowly been switch to all glass and it's my first choice!   Especially when they put out super cute designs like the Pyrex Halloween Cats Dish.  Isn't it adorable?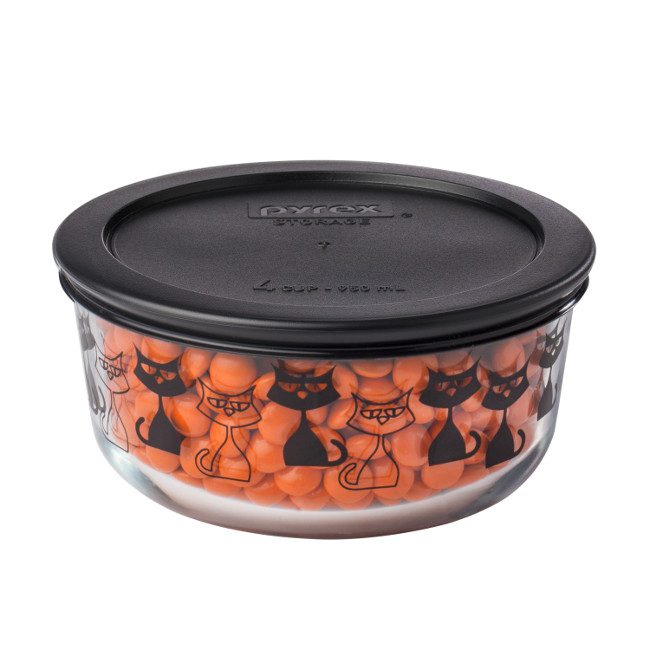 This Halloween limited edition bowl can be filled with colorful Halloween candy and it will look great on your table.  The lid is perfect because it'll keep little hands out of the dish so the candy doesn't become lunch.  I know that's a problem in my house and I'm guessing I'm not alone there.
The Pyrex® Storage Plus® 4 Cup Halloween Cats Dish is a cute storage dish and great for even leftover Halloween treats or just plain leftovers.  Super festive, it can be used for display and it's perfect for Halloween.   You can find this cute dish in stores now.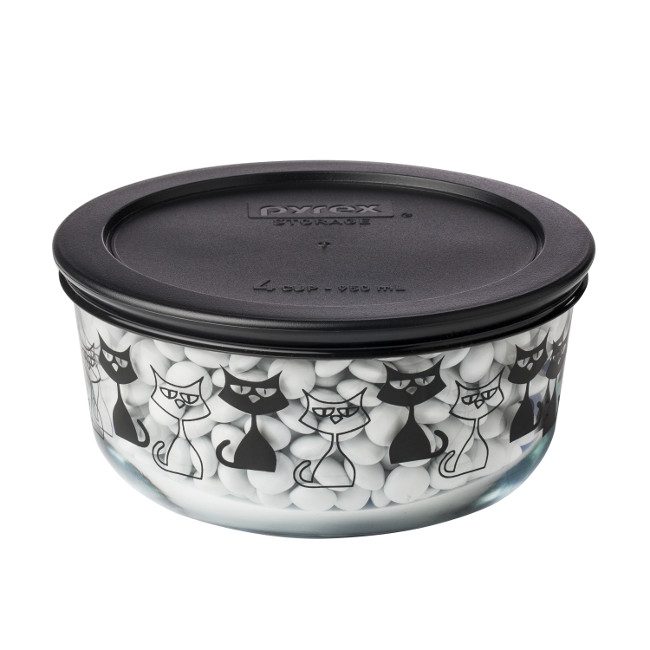 Here is a yummy Halloween Snack mix recipe my friend Candy from Candypolooza made.  You can store this mix inside the bowl to stay fresh.  Plus it'll look super cute inside.  Just 5 ingredients and you probably already have them in your house.  Check it out!