While in Los Angeles last month for the Pete's Dragon event, I had the opportunity to attend an advanced screening of Queen of Katwe starting Lupita Nyong'o.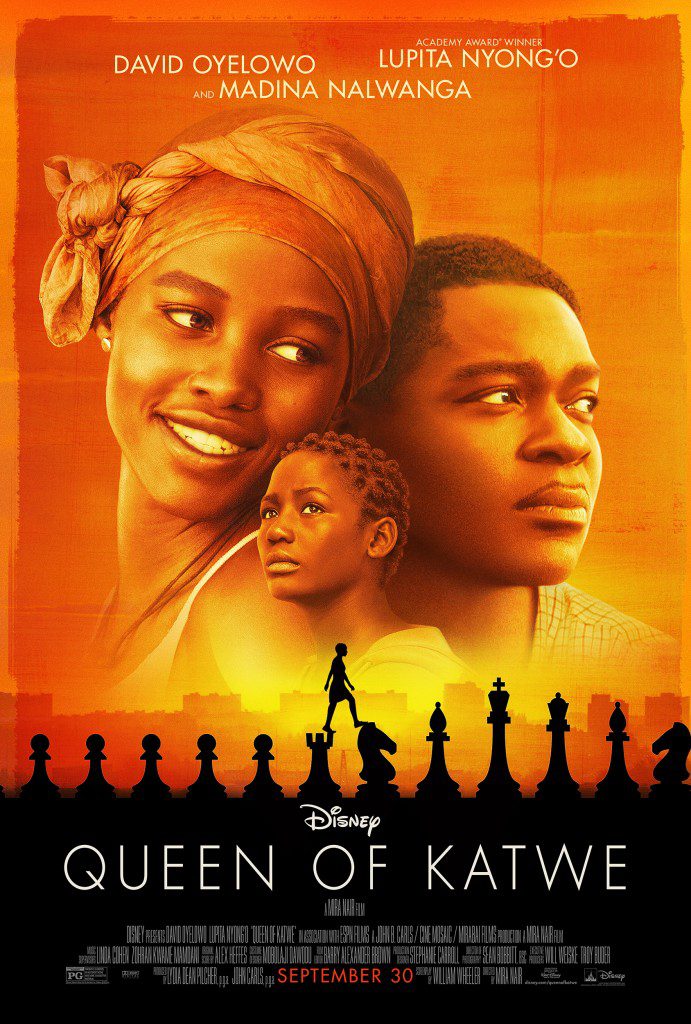 It's an amazing story of a young girl from Uganda named Phiona, who falls in love with the game of chess.  She gets it in a way that most don't and before long, her coach realizes she can achieve so much due to her ability to play chess like no other.
Her mother Harriet, who is played by Lupita Nyong'o, is a single mother with a very strong will who works hard for her family.  She doesn't understand how chess can help her daughter and doesn't see why she should let her continue to learn from this coach.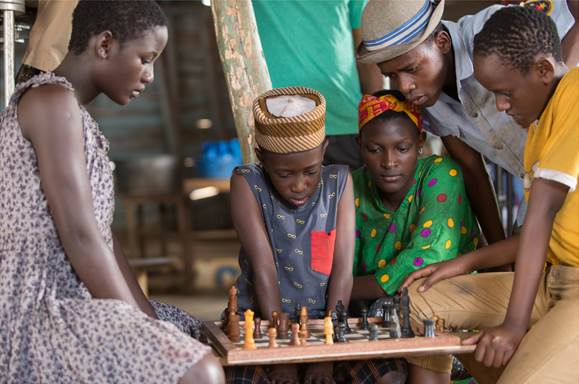 Phiona is an amazing person and she believes in herself and she see's so much more for her future than to sell vegetables for little money.  She wants more and she's willing to fight for it.  It's so inspiring to see her come from nothing and go so far with her mind, stength and a board game.
I walked out of the theater feeling so full of hope and inspiration and went home and told my girls all about the movie.  What stuck with me the most is Phiona came from such a poor family, she wasn't in school because she was so poor, she wasn't even very clean.  But once she realized that she has a purpose and she can do more than what she thought, she begins to have big dreams and then even bigger dreams.  And she just goes for it!
That's what I want for my girls and this is the type of movie I want them to see so they know that the sky is the limit, they can do anything.
Queen of Katwe is in theaters everywhere September 30th.  See it and take your kids to see it.  It's amazing and you'll walk out of the theater feeling so great and so happy for Phiona!