This post is Sponsored by Entenmann's but my opinions are 100% my own!
I'm sure may of you are with me when I say that it may be the most wonderful time of the year, but at times, it can also feel like the most stressful time of the year. Let's face it, the holiday season can make everyone a little crazy. Between shopping, entertaining, holiday parties and every day life, schedules are constantly booked and families are always running around.
That being said – it truly is my favorite time of the year.  I love decorating the tree, I love shopping for gifts, I love wrapping presents, I love baking for friends and I love the excitement that's in my kids eyes as we get closer and closer to the big day.
But, we are all busy so any short cuts I can find, I use!  Even when it comes to baking!  Using already prepared foods is something I've come to do from time to time and it's one of the simplest (yet yummy) ways to create holiday bakery delights.  This season, Kathleen Robbins, head baker at Entenmann's and Sara Lee Snacks, is introducing half way to the holiday's recipes, which are easy to make and save time during all of the holiday madness!
Two Yummy Recipes for the Holiday Season for Quick Baked Goods
Entenmann's Dreamy Chocolate Bars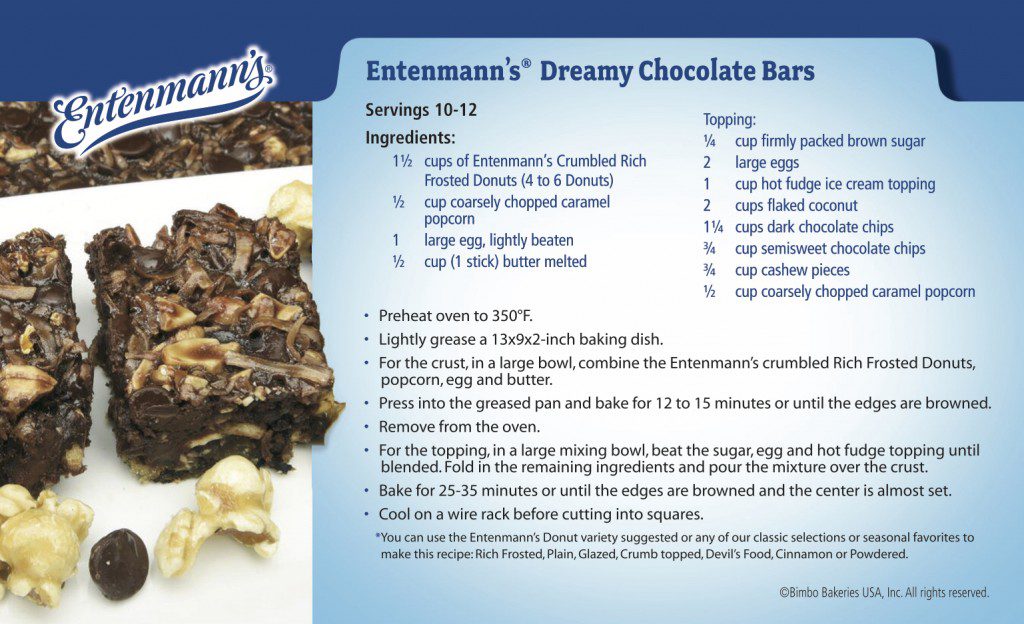 The Entenmann's Dreamy Chocolate Bars feature the Entenmann's classic Rich Frosted Donut which is mixed together with flaked coconut, caramel popcorn and a few other ingredients, guaranteed to be a delicious delight your family will enjoy. Double the batch and have an extra on hand for the perfect hostess gift.
Sara Lee Snacks Brownie Chocolate Chip Cake Jar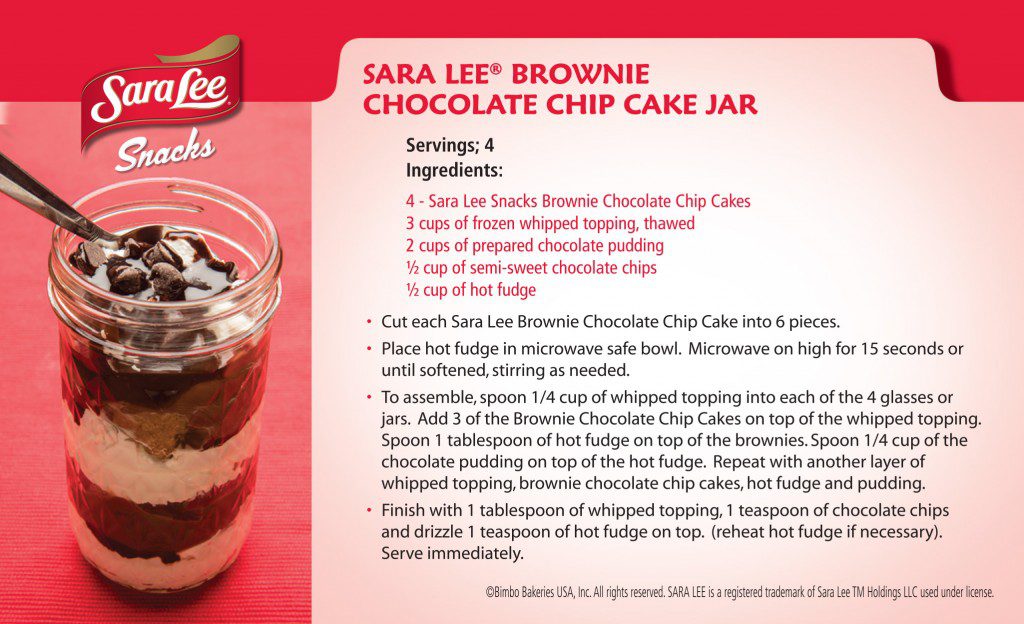 Sara Lee, the iconic American brand, delivers a new way to snack with fresh baked, individually wrapped snack cakes. Do you love brownies? How about chocolate chip cookies? If you said yes to either, then the Sara Lee Snacks Brownie Chocolate Chip cakes are perfect for you! With rich fudge brownies and sweet chocolate chips, this cake was made to please all chocoholics! The Sara Lee Snacks Brownie Chocolate Chip Cake Jar features the Brownie Chocolate Chip cakes, put together with whipped cream, chocolate pudding and hot fudge. This easy "how-to" is the perfect treat for home and will be a hit for all of those holiday parties!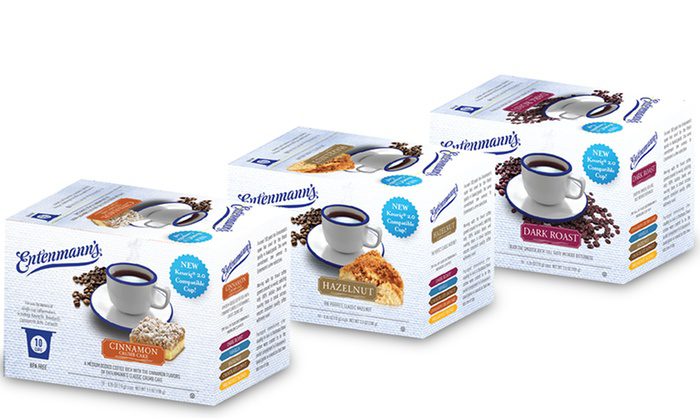 My favorite way to enjoy a baked good is with a good cup of hot coffee!  The Entenmann's name has stood for the finest quality in baked goods and that same commitment extends to the Entenmann's single serve coffee selections. Working with the finest coffee growers around the world, selecting only 100% Arabica beans and roasting them into small batches ensures consistent quality coffee with every roast. Packaged immediately after roasting to lock in freshness, Entenmann's coffee cups, available in classic and dessert flavors, are great for Holiday entertaining and were created to be the perfect complement to Entenmann's baked foods or savored on their own any time of day.
Will you try either of these Recipes for the Holiday Season for Quick Baked Goods?
Disclosure: I received a Free product for review. My opinions are 100% mine.