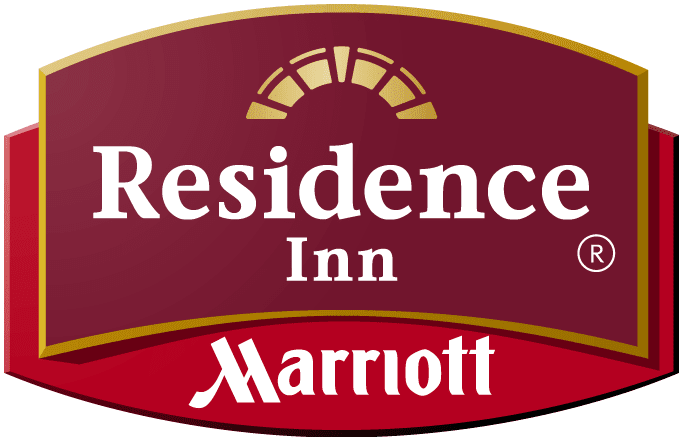 If you are traveling this summer and plan on staying at at a hotel, I suggest you look into the Residence Inn by Marriott.  Believe it or not it will probably save you money too.  Recently they underwent some renovations and it's no longer just for the traveling businessman.  It's now geared towards families as well.  Each suite is equipped with a full kitchen with a microwave, stove or cook top, there's a table and chairs to sit and eat, a couch which opens into a bed, FREE Internet access and some of the rooms even have bedrooms behind close doors.  Perfect if you travel with friends or just want some privacy at the end of the day.
I mentioned that you may even save money?  Well since it includes a full kitchen, there is no need to eat out for every single meal while on vacation.  You could easily cook up a meal in the kitchen because it also includes plates, bowls and the basic utensils needed.  Buying everything to make yourself will surely save you money!  Oh and I can't forget to mention that they have a FREE Hot Daily Breakfast!
Once a year my best friend and I meet at a Residence Inn by Marriott for the weekend.  We prefer to get a two bedroom suite but if not we each get our own suite.  We spend the weekend catching up on gossip and scrapbooking.  The reason we like to go to the Residence Inn is because of the accommodations.  We like to bring our food and cook meals.  We don't want to have to leave the room and take time away from our scrapbooking by going to a restaurant and sitting there.  It works perfectly for us and since we are both on a budget, our weekend doesn't break the bank!
"I wrote this review while participating in a blog campaign by Mom Central on behalf of Residence Inn by Marriott and received a chance to win a weekend stay at a Residence Inn to facilitate my candid review. Mom Central also sent me a gift card to thank me for taking the time to participate."