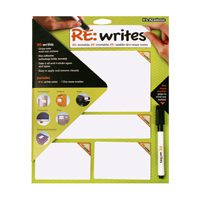 Product Name:  RE:writes
Product Information: RE:writes are not your ordinary dry-erase board.  It's as flexible as a sticky note, as reusable as a dry erase board, and combines the best properties of both.  Need to leave yourself a note by your toothbrush?  Put a spirit sign on the minivan?  Leave a note for the UPS guy? No problem!  These notes will grip, hold and peel right off – no adhesive, no residue.
The new RE:writes are now available in stores like Wal*Mart and Walgreens, RiteAid, Meijer and OfficeMax and start at just $5.99.
My Thoughts:  These are very cool.  My husband and I were just discussing a way of make a list of things I need to do each week because I can never seem to remember.  And we are in a new house so we haven't found a good place yet to make a list and keep it there.  Then the RE: Write showed up and I had a brilliant idea!
I put the largest sized RE:writes that I received (8×7 inches) on the door of my office.  This way as I walk in and out all day long, I will see my reminders of what I need to do.  Then I have no excuse to why I forgot.  And since these stick to almost any surface, there was no problem getting it to stick to my door.  The pen however, didn't want to stick to it but it did stick on the wall next to the door so that works for me.  It's more the part of seeing what's written on it then actually writing on it for me.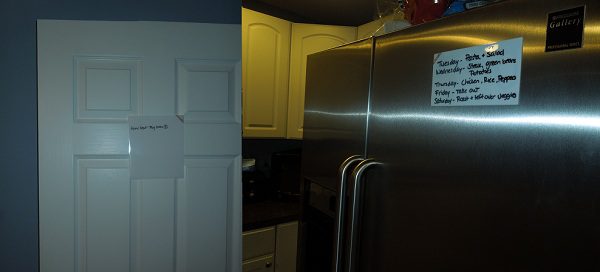 And it does work just as well as a dry erase board and erases perfectly without leaving any residue behind.  Actually it seems to erase better than the one my kids have.
I also received a package with a few smaller sizes in them – ONE 4×7 inches and TWO minis.  The 4×7 inch one was perfect for my fridge to list our weekly menu on.  We have a stainless steel fridge in our new house which you can not put magnet's on.  The RE:writes works perfectly on there and it comes off easily with no residue left behind.
RE:writes are super easy to use.   Just peel them off the backing and stick them to the surface of your choice.  They have one corner that is not stuck down so when you are ready to move it,  you just peel it off and stick it somewhere else.   The back never dries out and if it gets dirty from moving it from surface to surface, you just clean the back with water, let it dry and it will re stick again!
They are very neat and handy at home, at the office, at school or where ever you need a little note.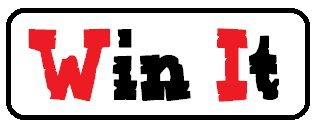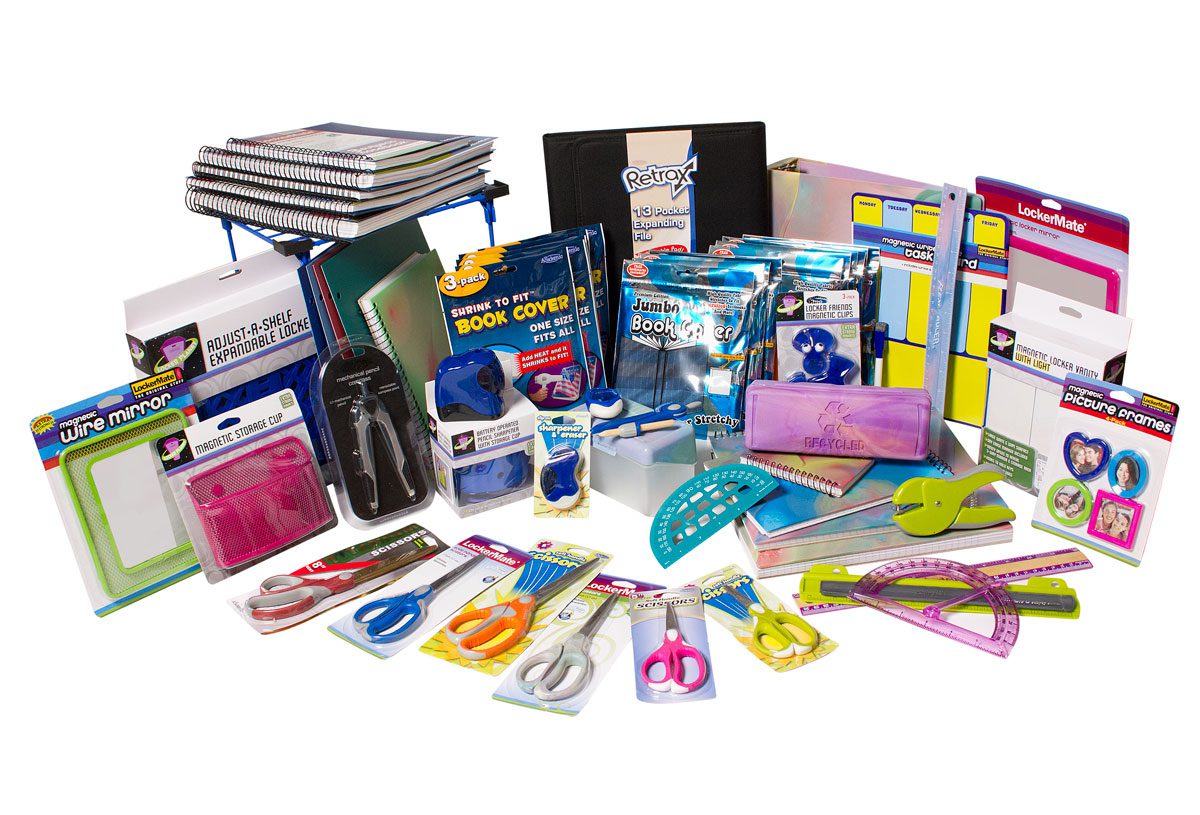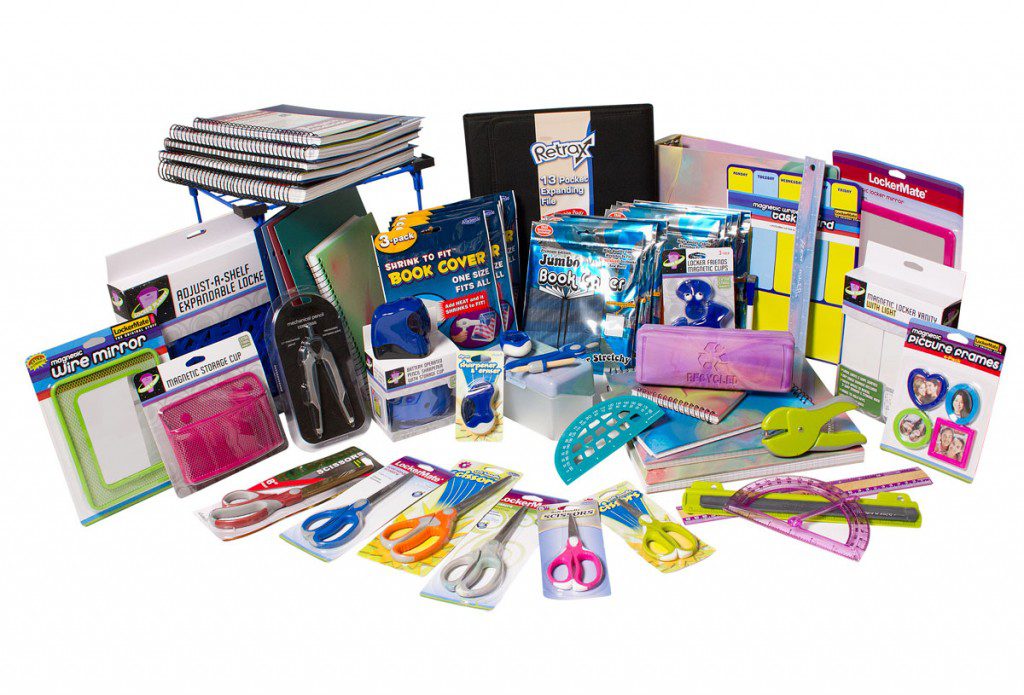 (1) Koupon Karen reader will win an It's Academic School Supplies Prize package like the one pictured here,  worth approximately $250!  Items in prize may differ from image.

To enter the giveaway, use the rafflecopter widget below. You can now sign in with Facebook and it will remember you each time you enter another rafflecopter giveaway. Of course Facebook is in no way associated with this giveaway, the people of rafflecopter just want to make it easier for you to enter giveaways now.
As a reminder, comments left on Facebook or Twitter will not be included.
Disclosure: I received the same prize as the winner for review. My opinions are 100% mine.