Are you looking for a roasted vegetables easy recipe?  This is one of those highly versatile vegetarian dishes that are very easy to prepare. It can be served as an accompaniment to the main meal or as a meal in its own right.  It's good any time of year. There is no end to the choice of vegetables that can be used.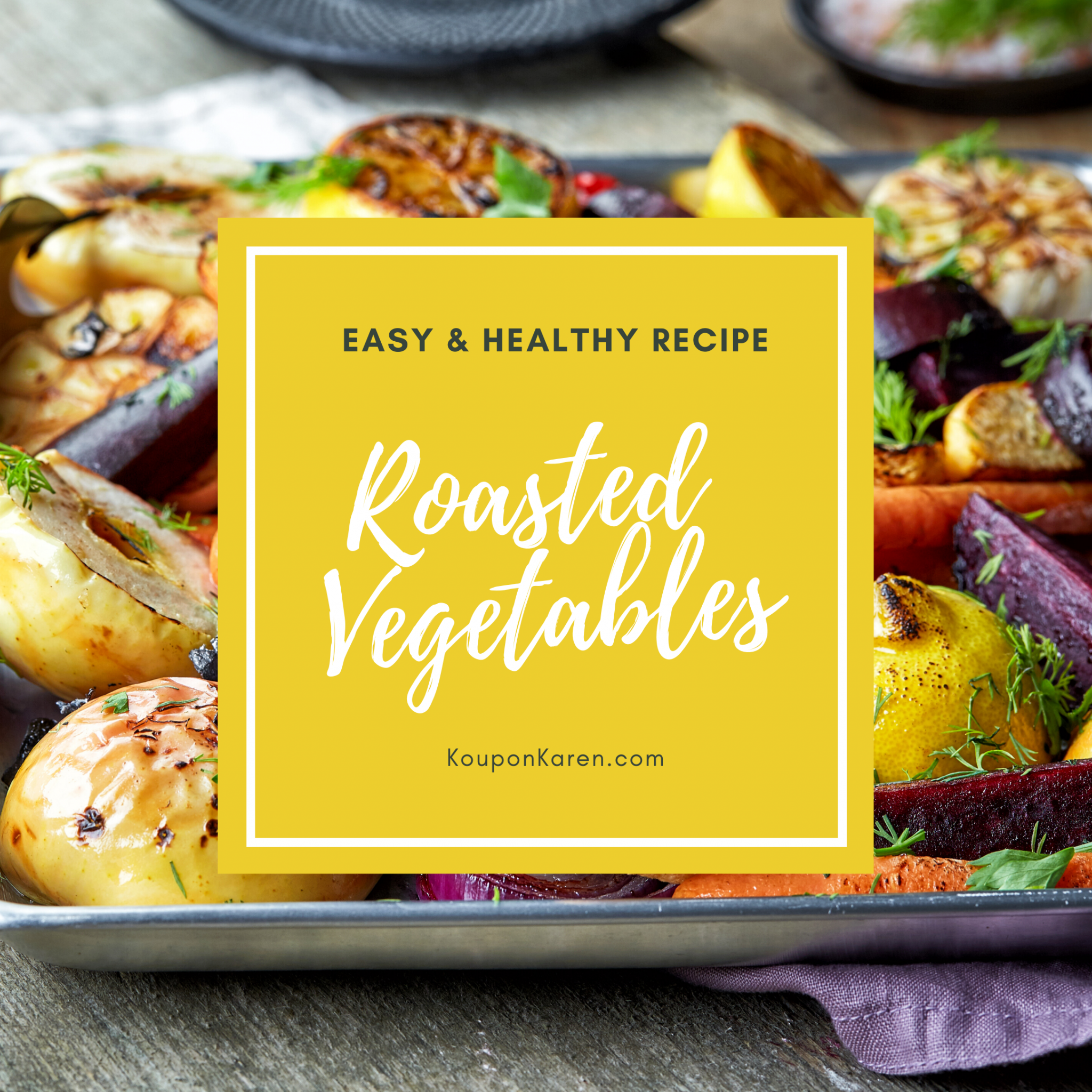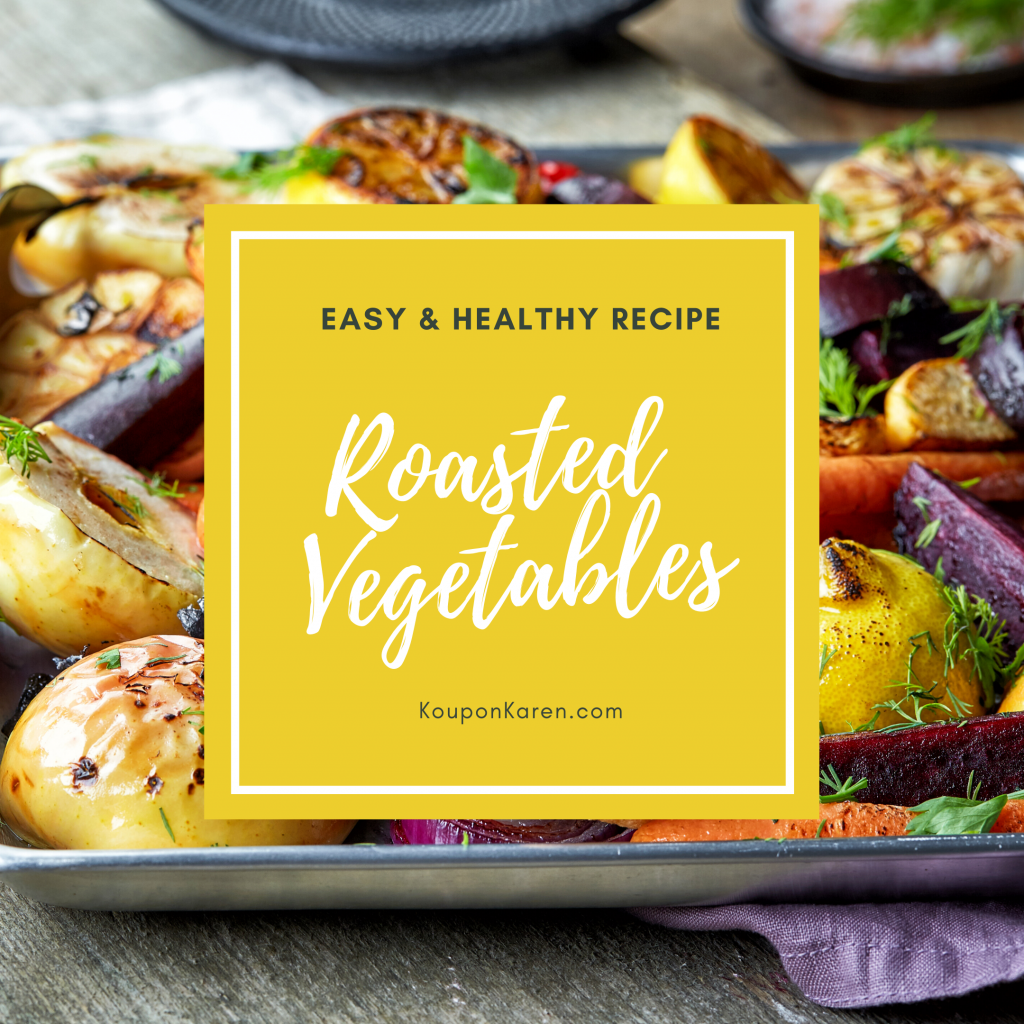 Roasted Vegetables Easy Recipe for a Healthy Dish
The following are suggested for the basic dish. You could also add cauliflower, broccoli, carrots, and sweet potatoes. In fact, almost any vegetable will add variety and color to your cooking.
3 red onions – cut into large chunks
1 large zucchini cut lengthwise into two-inch strips
2 peppers, any color – cut similarly to zucchini (Red, orange or yellow peppers give a sweeter taste to the finished dish)
1lb butternut squash peeled, remove the insides and cut into one-inch chunks
cherry tomatoes
1 package of button mushrooms sliced
1 can of chickpeas, drained and rinsed in salt water (you can omit these if you'd like)
Half teaspoon salt
1 tablespoon of olive oil
1 tablespoon of Balsamic vinegar
Optional
Variations: If using broccoli, cauliflower, sweet potatoes or carrots cut these into chunks and add at Step One (see below). If using vegetables that need less time to cook add them at Step Two.
This will serve at least eight.  Be sure that all ingredients are thoroughly washed first. Preheat the oven to 400 degrees F.
Instructions
Step One
Place the chopped onions, zucchini, peppers, and butternut squash and place in a large casserole dish.
Pour half the oil and half the Balsamic vinegar over the vegetables
Cover the casserole dish and cook ingredients for 25 minutes.
Stir the vegetables gently. They should be just beginning to soften.
Replace the lid and cook for another 10 minutes.
Step Two
Cut the mushrooms into large chunks.
Cut the tomatoes in half
Place these ingredients on the top of the partly-cooked vegetables in the casserole. Do not mix them in.
Leave the lid off and cook for another 10 minutes.
In the last 5 minutes, if the vegetables are soft enough, add the chickpea and return to the oven for 5 more minutes.
The basic roast vegetable dish can also be varied by adding Feta cheese at the end of the cooking time.
Looking for more vegetable recipes?  Be sure to check our recipe section.