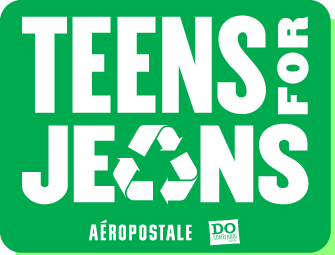 Aeropostale is helping out with Teens for Jeans and you can help too!
Between January 19th and February 14th, you will receive 25% off your next purchase of jeans at Aeropostale when you bring in a pair of your gently worn jeans to donate to a local homeless shelter or charity.
The first 100,000 pairs collected will be sent to support homeless tens in Haiti and Aeropostale will match the first 100,000 pairs with a new pair of jeans!!!
Thanks, Savvy Deal Diva!