Before the holidays I had a Home Depot and Kwikset SmartKey giveaway where one lucky winner won a $50.00 Home Depot Gift Card.   That winner was Renee W and she has claimed her card and hopefully had fun spending it!
I just wanted to remind you about the Kwikset SmartKey in case you are working on any home projects now that the holidays are over.   I try to find value in everything that I purchase, especially if I could purchase a like product for less.  What I love about the Kwikset SmartKey is that you can actually save money if you lose keys or even on your initial purchase.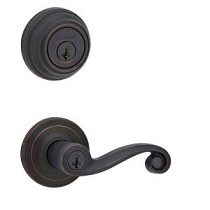 How can you save money with the Kwikset SmartKey?  There are a few ways.  The idea behind the SmartKey is that you can re-key it yourself without calling a locksmith.  And it can be done easily and within minutes.  If you lose your keys or need to change your locks, a locksmith can be pricey and may not be available immediately.  With a Kwikset SmartKey lock, you can do it yourself immediately and save on the cost of a locksmith. 
Another money saver is if you have two doors in your house and they both have different keys.  You can make the Kwikset SmartKey work with the key for the other door and then you don't have to spend money to make more keys for everyone in your family.   This is especially helpful when you have family and friends that have a copy of your key!
I mentioned that you can also save money on your initial purchase.  What I meant by that is if you have to change your lock because it broke, not because you've lost a key and you have a bunch of keys for the broken lock, you can still use them and save on the cost of replacing all the keys.  If you have a big family or a lot of people have a key to your house,  then purchasing a Kwikset SmartKey lock will save you in having to make new keys for everyone.

And one of the nice things is,  the Kwikset SmartKey lock gives homeowners the ability to quickly and easily re-key their own locks without removing them from the door.  How nice is that!
Based on performance and features, Kwikset SmartKey deadbolts earned the prestigious Best Buy rating from Consumers Digest Magazine in the residential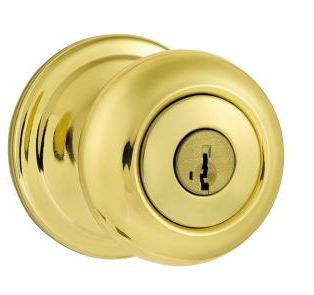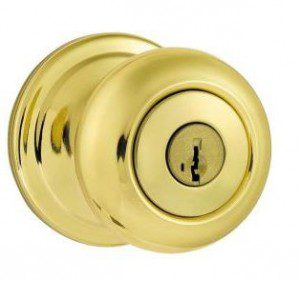 deadbolt lock category in February 2010.
Purchase Information: Kwikset SmartKey deadbolts can be purchased online at www.thehomedepot.com and at your local Home Depot store.  You can purchase fancy ones or plain ones, they have a style for everyone and for everyone's budget.
Be sure to follow Home Depot on Facebook and also Home Depot on Twitter.
Disclosure: The Home Depot partnered with bloggers such as me to help promote their KwikSet Lock product. As part of this promotion, I received compensation. They did not tell me what to purchase or what to say about the products. The Home Depot believes that consumers and bloggers are free to form their own opinions and share them in their own words. The Home Depot's policies align with WOMMA Ethics Code, FTC guidelines and social media engagement recommendations. My opinions are 100% mine.