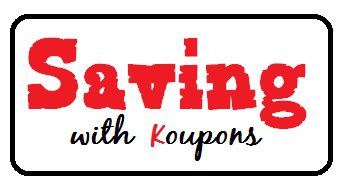 As some of you may know, I moved my family to a new home in June.  It's been a lot of work especially with two small children that are home from school this summer, a husband who works full time outside of the home and running a business myself.  So coupons were pushed to the side (or really just packed away) for over a month for me.  I tried my best to still shop sales whenever possible to save as much as I could.
But I'm happy to say that my coupons have been unpacked and I even organized them this weekend so I'm back to using them.  I have been to Stop & Shop and CVS already this week and have saved a ton with coupons.  I've been taking advantage of a few sales and stocking up on a few things, which I also slowed down in doing while we were packing up.   I already had a LOT to pack up, didn't need more!
So I will resume the Saving with Koupons posts next week with my savings from this week and each week going forward.  Here are my total's so far.  Wait until you see what I have to add to them from this week!  Remember this post is just about saving with coupons, not sales, rebates or clearance just coupons.   The purpose of it is to show you how much more you really can save when you add coupons into the mix.  Remember it's like having a part time job!
January 2012 Coupon Savings –$21.60 
February 2012 Coupon Savings – $79.94
March 2012 Coupon Savings – $59.60
April 2012 Coupon Savings – $114.11
May 2012 Coupon Savings – $142.40
June 2012 Coupon Savings – $58.61

Year To Date Coupon Savings – $476.26
So how did you do??
  How much did you save
JUST with COUPONS
– we aren't even talking sales – just what you save with coupons.  Anyone can walk in the store and get a sale price, but I want to show you how much more can be saved with those little pieces of paper.