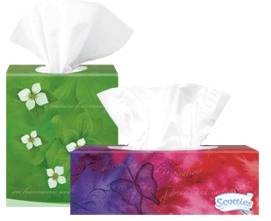 Like I told you yesterday, Scotties Facebook fans have a chance to unlock a coupon worth up to $1.00 off the purchase of 2 boxes of SCOTTIES!  The value of the coupon depends on the amount of Facebook likes so head on over to the Scotties Facebook page and like their page. Then on May 8th you'll get a link to download your coupon.  It could be UP TO $1.00 off 2 boxes.   Send your friends there too to also "Like" the Facebook page to help reach their goal and get us a greater value coupon!
Product Information: Introducing Scotties Facial Tissue and the 3-to-1 Tree Planting Promise. Since 2009, Scotties has put a promise to plant 3 trees for every one it uses to make its Softest Ever Facial Tissue. The parent company of Scotties facial tissues, J.D. Irving Limited, has been committed to environmentally responsible business practices for over 50 years. This is just one reason why Scotties is LIKE NO OTHER facial tissue brand.
WHAT MAKES SCOTTIES LIKE NO OTHER?
Scotties combines a unique brand promise to plant 3 trees for every 1 used with the long-standing history of its parent company, J.D. Irving, Limited.
Scotties communicates on every box its commitment to plant 3 trees for every 1 used in making its softest ever tissues and uses 3rd party auditing to ensure compliance
Scotties Softest Ever tissues are chain of custody certified through the Sustainable Forestry Initiative (SFI). To learn more visit www.sfiprogram.org
Scotties is the only major U.S. facial tissue to be linked with the Responsible Forest Project (RFP)
Scotties has partnered with American Forests to create SCOTTIES RELEAF U.S.A. and TREES ROCK! In an effort to promote urban tree planting initiatives in the United States
J.D. Irving has planted over 800 million trees in the last 50 years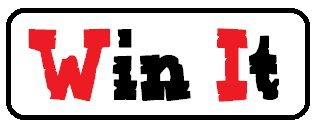 (2) Koupon Karen reader will each win 8 assorted boxes of Scotties!
To enter the giveaway, use the rafflecopter widget below. You can now sign in with Facebook and it will remember you each time you enter another rafflecopter giveaway. Of course Facebook is in no way associated with this giveaway, the people of rafflecopter just want to make it easier for you to enter giveaways now.
As a reminder, comments left on Facebook or Twitter will not be included.
Disclosure:I received no compensation for this post. My opinions are 100% mine.