This post is Sponsored by Seattle's Best but my opinions are 100% my own!
I love my coffee. Anyone who knows me, knows I love my coffee. I have several cups a day too. And when I don't, I'm sad. Well not really sad, but I do miss it. I find myself counting down the minutes until the kids go to bed so I can have a cup of coffee! The reason why I wait until they go to bed is because then I can drink it without any interruption. I like my coffee super hot so when I'm interrupted, it tends to cool off and then I don't enjoy it as much.
When it comes to coffee, of course I do have my favorites but I'll try just about any coffee at least once. Seattle's Best is one coffee that I do enjoy but I don't drink it as often as I'd like to because it doesn't come in singe serve cups yet. Hopefully we'll see those soon! But I do use the ground coffee in my kcup refill cup and enjoy ever last drop of it!
Right now Seattle's Best is having a #GreatTaste giveaway on Twitter and Instagram. 500 people will win a vintage-inspired t-shirt, and one lucky winner gets FREE coffee for a year!!!! That would be really sweet to win. You can enter on Twitter or Instagram by describing why you love the taste of Seattle's Best Coffee using #GreatTaste. Make sure to tag @SeattlesBest on Twitter and @SeattlesBestCoffee on Instagram for a chance to win.
Check out my T-shirt that Seattle's Best sent me!  (You can win one too, keep reading!)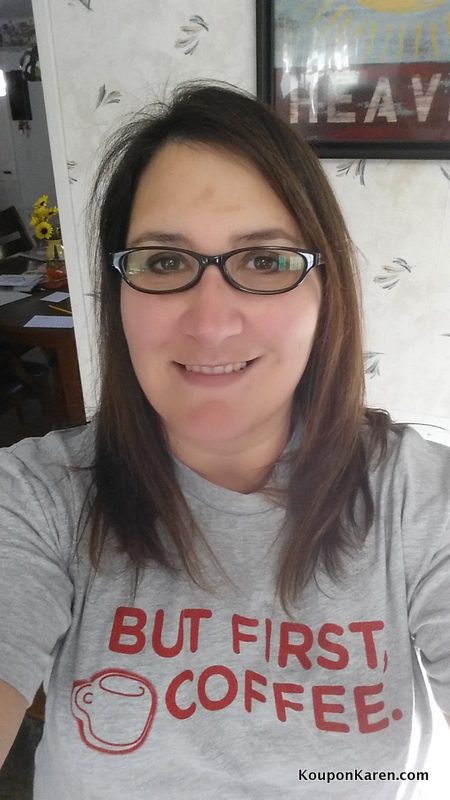 If you are looking to pick up some Seattle's Best coffee and brewing it at home, you can print a coupon for $2.00 off ONE 12 ounce bag of Settle's Best Coffee. If you've never tried Seattle's Best you have nothing to lose to try it because if you don't like it, they'll give you your money back!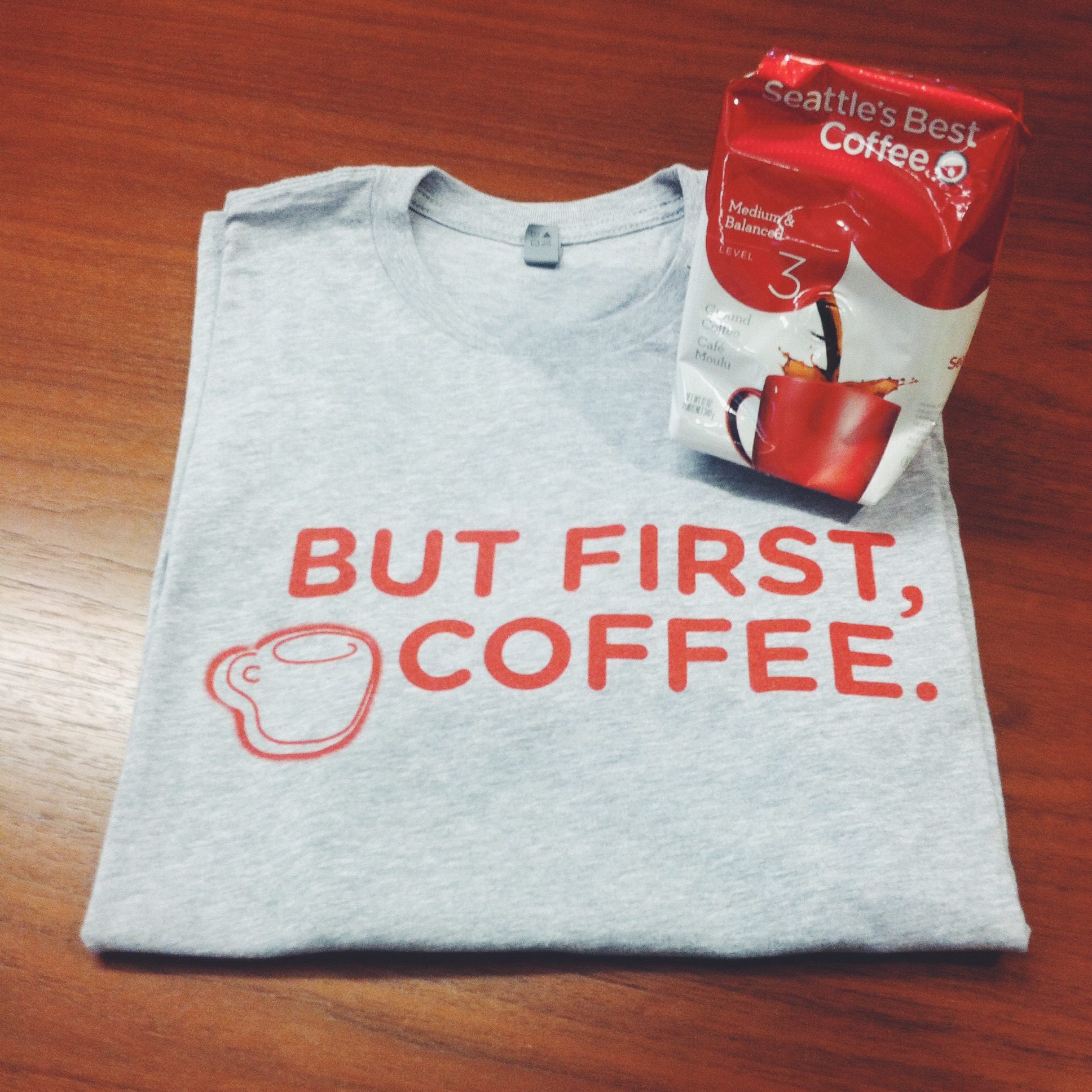 (1) Koupon Karen reader will win a Bag of Seattle's Best Coffee and a Vintage Inspired T-Shirt!

To enter the giveaway, use the Giveaway Tools widget below. Email and feed subscribers will need to click-through to the site to enter the giveaway.
As a reminder, comments left on Facebook or Twitter will not be included. You must follow the instructions on the widget about the proper way to enter. Of course Facebook is in no way associated with this giveaway!
Disclosure: I received a Free product for review. My opinions are 100% mine.