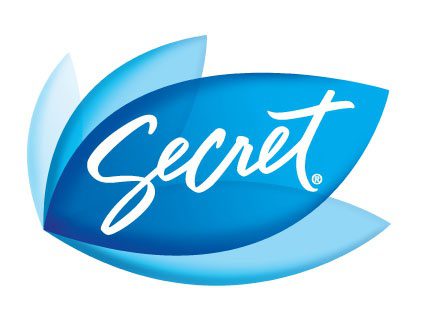 Product Name: Secret Outlast Deodorant
Product Information: Secret Deodorant has partnered with Jenni Pulos, the ultimate to-do-list master on Bravo's Flipping Out and Interior Therapy, to help fearless women everywhere confidently conquer their long days with the 48-hour odor protection of the new Secret Outlast.
As a TV personality, actress, rapper and executive assistant, Jenni knows what it means to be busy, and the importance of preparing yourself to conquer your day, whatever it takes. When trying to remain cool, calm and collected under pressure, she wants her deodorant to be the furthest thing from her mind. Secret Outlast seeks to offer all women this peace of mind.
According to a recent study, 97 percent of women say it would take up to a full 24 hours to complete all the items on their daily to-do list. And, while they're working to accomplish that list, 82 percent of women say they start feeling no longer "fresh" during the middle of the day, with the majority of those women experiencing it at 3 pm, when they are far from finished with their day.
Designed to work in even the hottest, humid and stressful situations, Secret Outlast contains odor-absorbing microcapsules that activate when they're needed most – to capture odor and release a fresh scent. Secret Outlast is clinically tested to help stop odor before it starts, and the pH of Secret Outlast helps minimize odor-causing bacteria and provides longer lasting 48-hour protection, continually working to detect odor and wetness, ensuring coverage whether you're sitting still OR on the move during the busiest of times.
Be sure to stay in touch with Secret by following the Secret Facebook Page.
Purchase Information: The Secret Outlast Collection was available beginning February 13th, 2012 at food, drugs and mass retailers nationwide in Invisible Solid, Clear Gel and Smooth Solid for $4.24 – $5.49 (2.6oz and 2.7oz sizes).
My Thoughts:  I'm a secret girl and I only use Secret deodorant.  I have tried others and have even reviewed others and while there are some that work well, I am just brand loyal to Secret and always go back to them.  I find their products to work and I love how they are always trying to find a way of making them better and for everyone!  Let's face it, our days all vary so a deodorant that works for us – is what we need!
I agree with the study above and some days by 3pm I don't feel fresh anymore and my day is barely over.  So knowing my deodorant is going to help me get through my to-do list that I really need 24 days to do, rather than 24 hours – is very helpful for this busy mom.
My daughter's see me put on deodorant some days ( I don't really get much private time these days as a mom!) and the little one asked me one day why I need that.  I told her that mommy is so busy, she doesn't really get to sit and rest much and therefore gets sweaty and hot and doesn't feel 'fresh' anymore so the deodorant helps to keep her from sweating and smelling nice!  She keeps telling me she can't wait until she's older and needs to feel 'fresher' like mommy does.  We 'make believe' put it on her sometimes and she loves it.
I tried the Secret Outlast for over a week and it really did keep me feeling fresh through-out the day, even on my bustiest days.  It's some good stuff so give it a try!
Is there a point in your day where you don't feel fresh anymore?
Disclosure: I received a FREE product for review. My opinions are 100% mine.