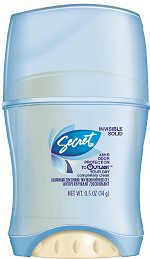 Secret Outlast provides 48-hour odor protection so it can even outlast the longest day of the year!   The travel-size is perfect to pack up and take with as you vacation this Summer – hopefully somewhere far and exotic –  or to throw in the beach/pool bag. It'll surely keep you sweat-free and smelling fresh no matter what Summer activities you have planned.
Be sure to stay in touch with Secret by following the Secret Facebook Page.
Disclosure: I did not receive any compensation for this post. My opinions are 100% mine.