June was National Dairy month but I think every month should be celebrated with great snacks and meals that are nutrient-rich and full of goodness for your family.  All that means is add lots of Dairy to their daily diet and you'll be filling them up with everything they need to turn their bodies into Powerhouses!
Did you know that dairy products can help you be healthier?  According to the International Dairy Foods Association, dairy products like milk contain nine essential nutrients, which may help to better manage your weight, reduce your risk for high-blood pressure, osteoporosis and certain cancers. Whether it's protein to help build and repair the muscle tissue of active bodies or vitamin A to help maintain healthy skin, dairy products are a natural nutrient powerhouse.
We love cheese and yogurt so rounding out our meals with dairy isn't a problem in this house.  But in case your family struggles with this, BJ's has a huge selection of products that are yummy and full of good stuff so you can find what works for your family.
Here are a few of the things you'll find at BJ's Wholesale Club in their dairy aisle:
Sargento Balanced Breaks – 9/1.5 oz. containers including three varieties. Natural Sharp White Cheddar Cheeses, Sea-Salted Cashews and Golden Raisin Medley; Natural Sharp Cheddar Cheese, Sea-Salted Cashews and Cherry Juice-Infused Dried Cranberries; and Natural White Cheddar Cheese, Sea-Salted Roasted Almonds and Dried Cranberries
Horizon Organic Mozzarella String Cheese – 20 ct. USDA Organic, good source of protein
Babybel Snack Cheeses – 28 ct. packs in Original and Light made of 100% natural Babybel mini cheeses are mild, creamy and delicious for the whole family. A good source of calcium and protein, this yummy snack can be enjoyed by itself or with a cracker.
Wellsley Farms Plain Greek Organic Yogurt – 9/5.3 oz. cups, Nonfat, Grade A and GMO Free
New! Chobani Blended Greek Yogurt–  This Chobani 12pk is a Blended Greek Yogurt featuring 6 Watermelon- and 6 Guava-flavored cups.
Stonyfield Organic Yogurt Varieties –Delicious, kid-friendly snacks:
Stonyfield Squeezers, 24ct.
Stonyfield YoKids Cups, 18ct.
Stonyfield YoKids Pouches, 8 ct.
Stonyfield Strawberry Smoothie,12ct.
Califia Toasted Coconut Almond Milk – 2/48 oz., 100% Vegan,Lactose Free, Soy Free, Carrageenan Free, Made from non-genetically engineered almonds.
We love to entertain, especially in the summertime.  We had some friends over recently and instead of the regular spread of munchies, I decided to visit BJ's and grab a variety of cheeses that I knew our friends would enjoy and then paired the with crackers and some fun drinks!
There was so much to choose from…. they had cases full of all different kinds of cheeses from mozzarella to goat cheese and everything in between.  I mention those two because they are two of my favorites!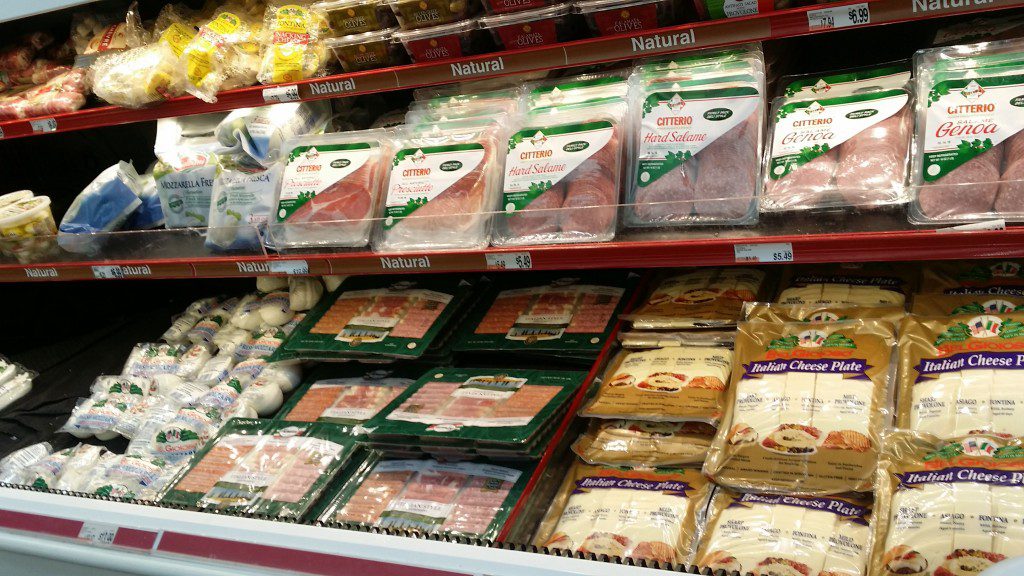 I found a delicious spreadable Garlic and Herb Goat Cheese and everyone loved it!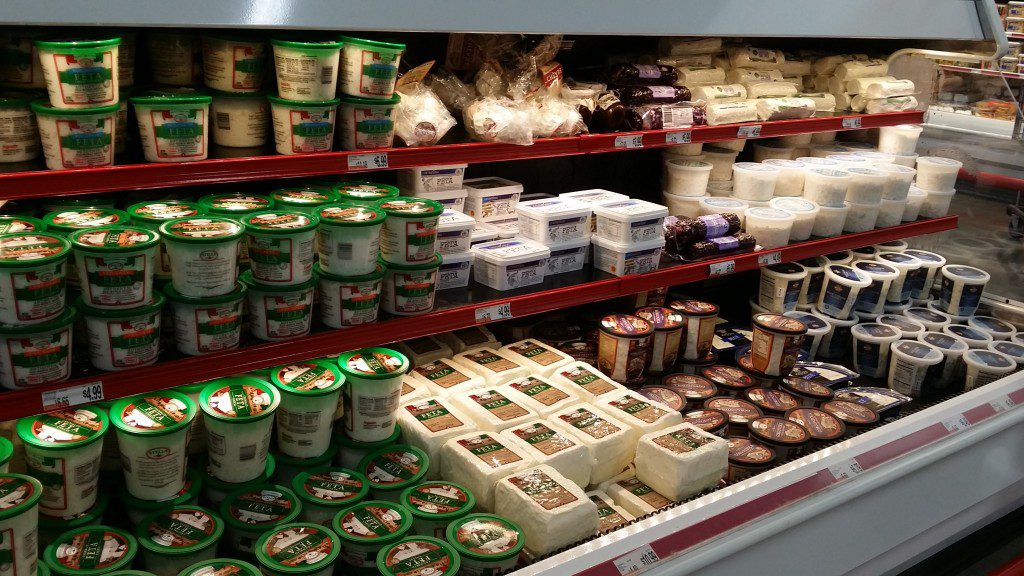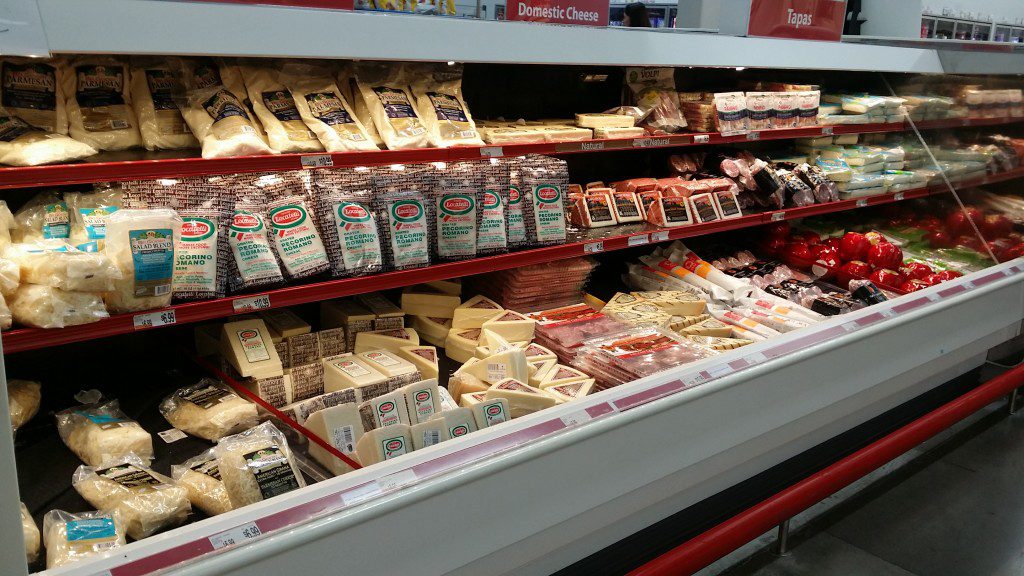 Once I was home, I grabbed my cutting boards (which I didn't need to cut the cheese on because most of them were pre-cut – win for me!) along with some crackers and laid them out for our friends.   It was a HUGE hit and the Goat cheese was the biggest hit – they all loved it and couldn't believe I found all of these at BJ's.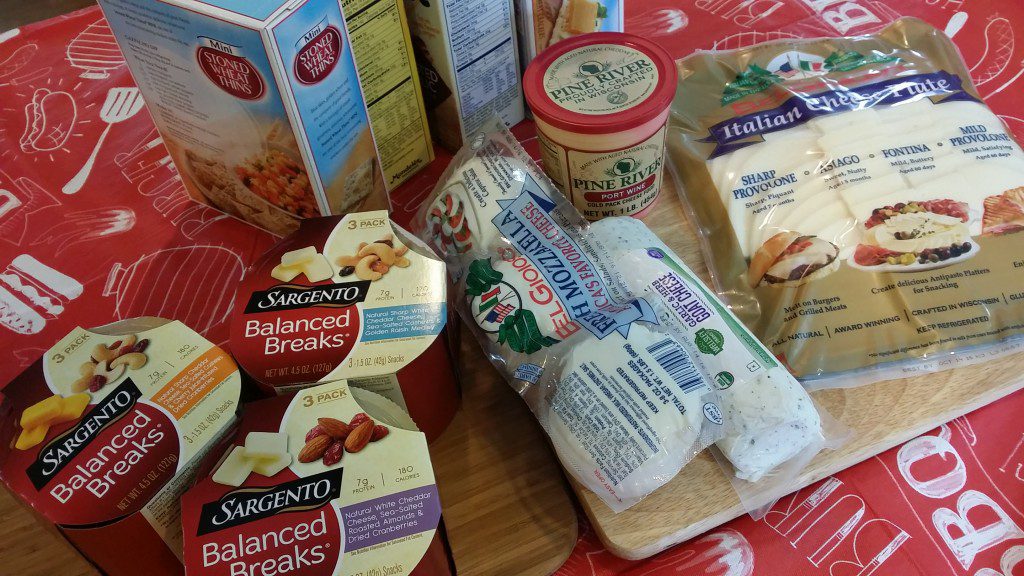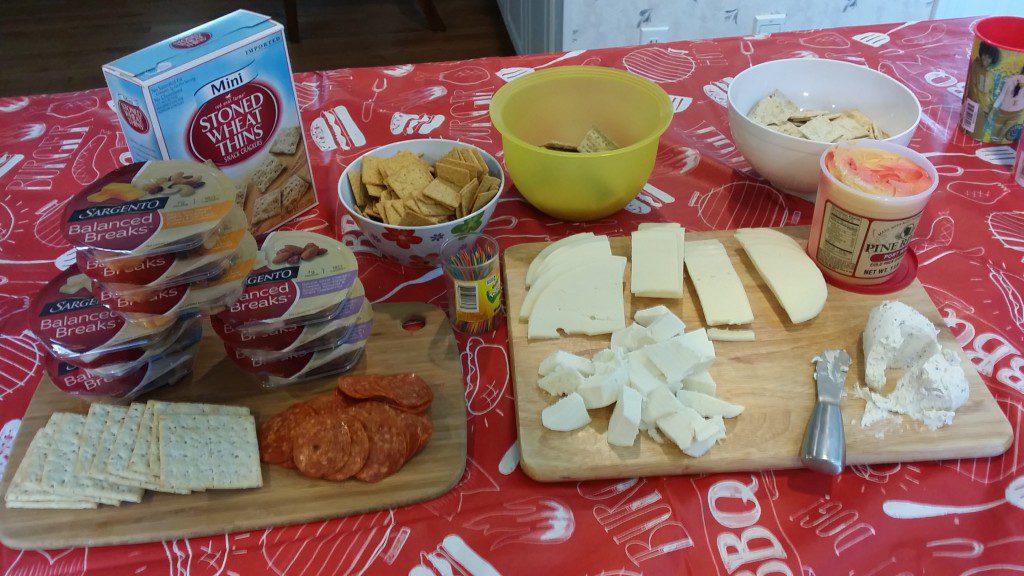 The BelGioioso Italian Cheese Plate was perfect because I put half of it out for appetizers and then used the rest of it on burgers that we grilled.  They were delicious!  This is the perfect pack to keep on hand for a snack and to add to dinner.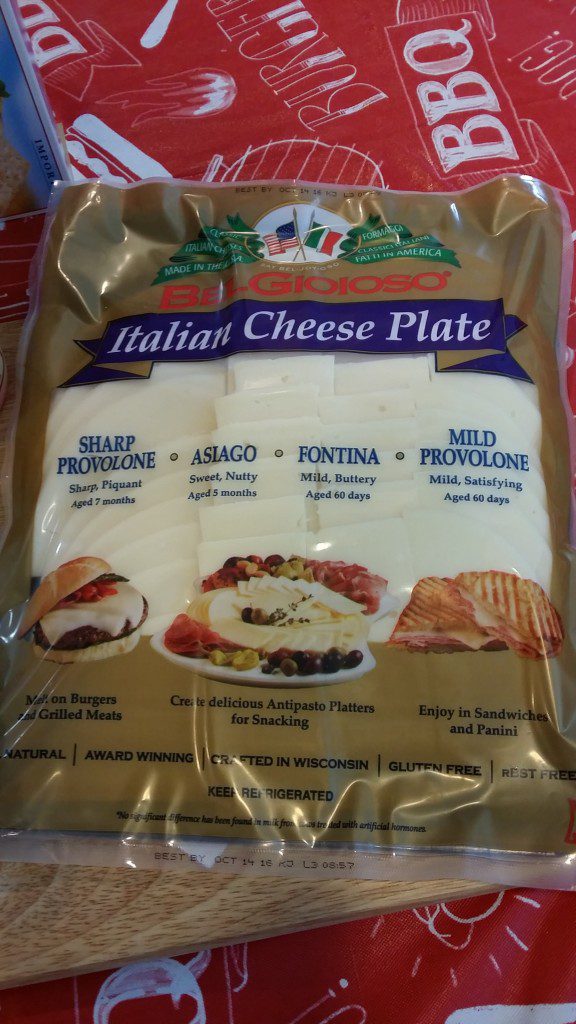 The next day my husband used some of the Asiago Cheese in his omelet!  Yum.
Seriously, head to BJ's to check out their massive cheese section and all the other great dairy products.   And don't forget, they take coupons too!