This post is Sponsored by Stop & Shop but my opinions are 100% my own!
If you are shopping for your holiday meals on a budget and you don't want to sacrifice taste and quality,  head into Stop & Shop and try out their Simply Enjoy brand.  They recently expanded their Simply Enjoy line which is a collection of gourmet products and made with the finest ingredients.  Perfect for all your holiday events.
Since saving time is something we are all looking for at this time of the year,  Simply Enjoy products include  new frozen appetizers and desserts, deli pastas, seafood sauces, and chocolates , as well as dipping oils, sorbetto/gelato, hummus, crackers and sparkling sodas to name just a few. Any of these items can add something special to your festive occasion or make a great gift for the foodie or hostess on your list.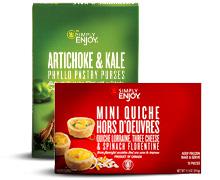 This week I picked up a Boneless NY Strip Roasts  which is something Stop & Shop recently starting selling as a new centerpiece roast for your holiday meal.  And if you check out their website, you'll find a lot of recipes, preparation ideas and also a video tutorial on the best techniques to carve a roast.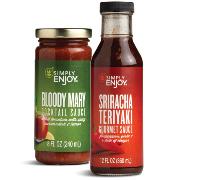 The recently-launched Recipe Center has more than 2,500 every day and special occasion recipes.  They are continually adding new content and on a daily basis.  So there is always something fresh and new to cook!  Plus they do something I absolutely LOVE!  I like to plan my meals around what is on sale that week.  The recipes contain the sale items and Stop & Shop's Own Brand products.   And if you want to try something different but not sure if you can, they have How-to videos to help you along with all the nutritional information.
Disclosure: I received a Free product for review. My opinions are 100% mine.