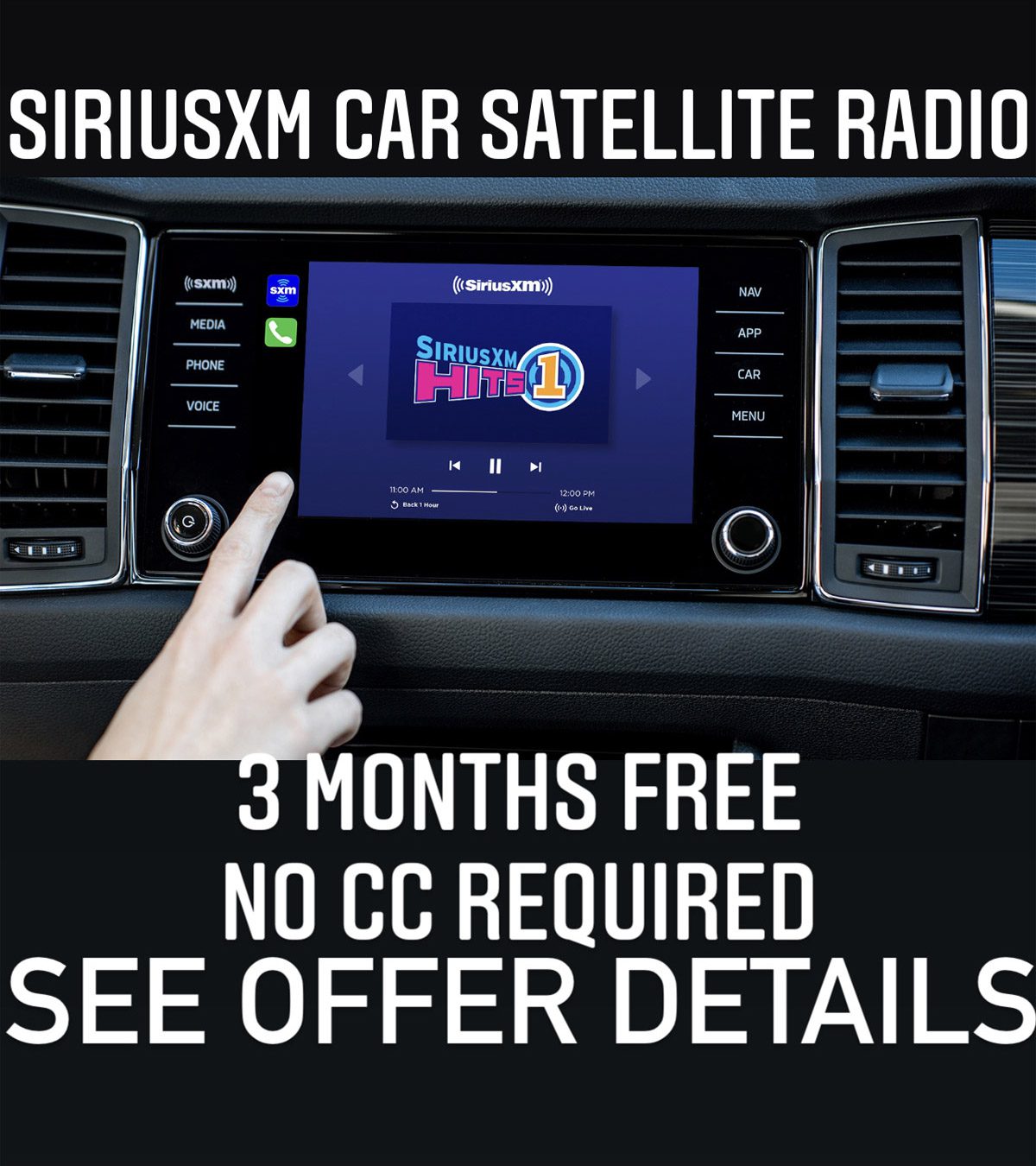 This would be a great gift which will cost you nothing!
If you have been wanting to try SiriusXM radio either in your car or on your phone, now is the time!  Get 3 months of in-car satellite radio for FREE. No credit card is required. See Offer Details.
You can cancel at any time.