One Kings Lane has a lot of great items today to help make your holiday baking easier.  But they also have these cute Gourmet Cookie Mixes that are great for gift giving!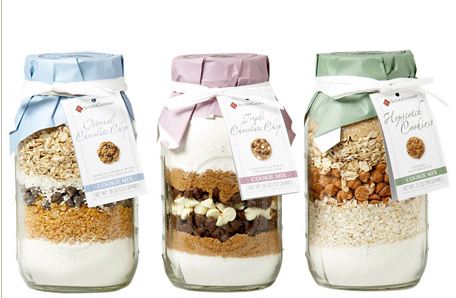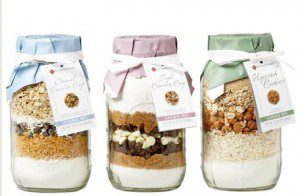 You will get all 3 Gourmet Cookie Mixes at One Kings Lane for only $25!  If you still have your $15 Credit (no longer available) it's only $15.00! When you refer your friends to One Kings Lane and they make a purchase, you'll receive $25 in your account. So be sure to share this cute gift idea with your friends too!
What I really like about this deal is you have 3 gifts in one and when you divide the cost they are only $10.98 each (including shipping of$7.95).   These make GREAT teacher/bus driver/mail carrier gifts!
You can also get a 10″ Wisk for only $10, a Butcher's Apron for only $12, A Cookie Decorating set for only $15, Portable Loaf pan for only $15 and so much more. Just look under Baking Essentials.