While in LA last month for the Pete's Dragon premiere (if you haven't seen it, it was AMAZING!!) I had the chance to learn a little bit about Disney's MOANA which will be in theaters November 23, 2016.    I was already looking forward to seeing MOANA this fall, but after talking about the movie with Amy Smeed,  Head of Animation, Dave Pimentel,  Head of Story, Dave Derrick, Story Artist,  "Mini Maui" Animation Supervisor Eric Goldberg and Development Sr. Creative Exec Jessica Julius,  now I really can't wait!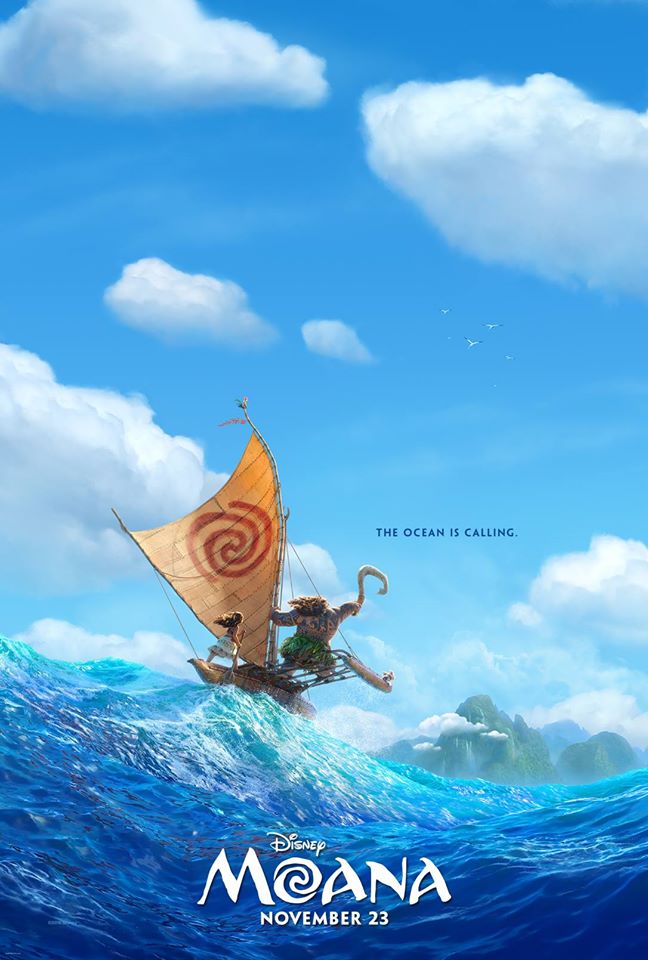 I love getting an "inside scoop" on Disney movies, my kids think I'm a super star when I come back and tell them about my adventures!  From what they shared with us,  I really think this movie is going to do very WELL!!  It may not be the next Frozen, but I think it may come close.  And not just because The Rock has a role in it.  It just looks really, really good!
Below are some Tidbits on Disney's MOANA that I hope will get you just as excited to see this movie as I am!
 Tidbits on Disney's MOANA
MOANA is directed by Ron Clements and John Musker who also brought us The Little Mermaid.  I had a chance to meet both of them back in 2013 so I'm excited to see their newest work!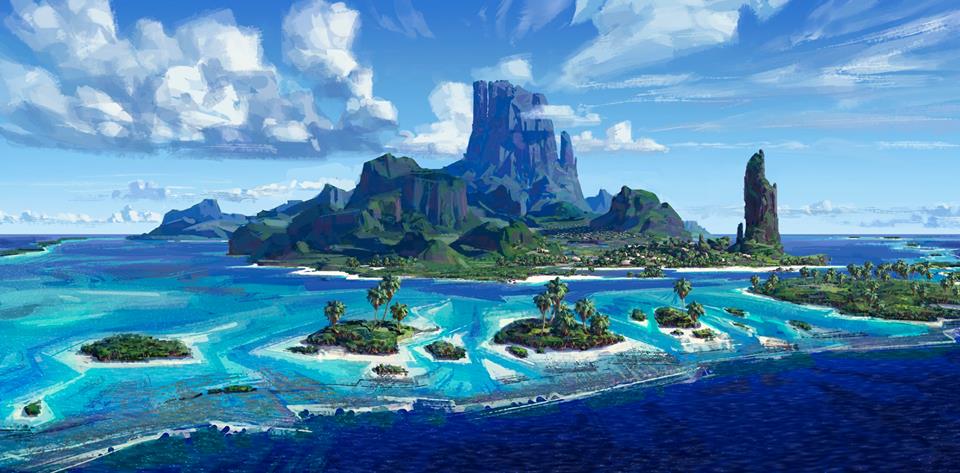 MOANA is inspired by the oral histories of the people of Oceania.  Three thousand years ago, Polynesian voyagers, the greatest navigators in the world, voyaged across the vast Pacific, discovering thousands of islands. But then, according to scholars, for approximately a millennium, their voyages stopped – and no one knows exactly why. A big part of their culture is navigation.  Ancient Polynesians found their way across the seas without the use of modern instruments, only using their knowledge of nature, the stars, the waves and the currents.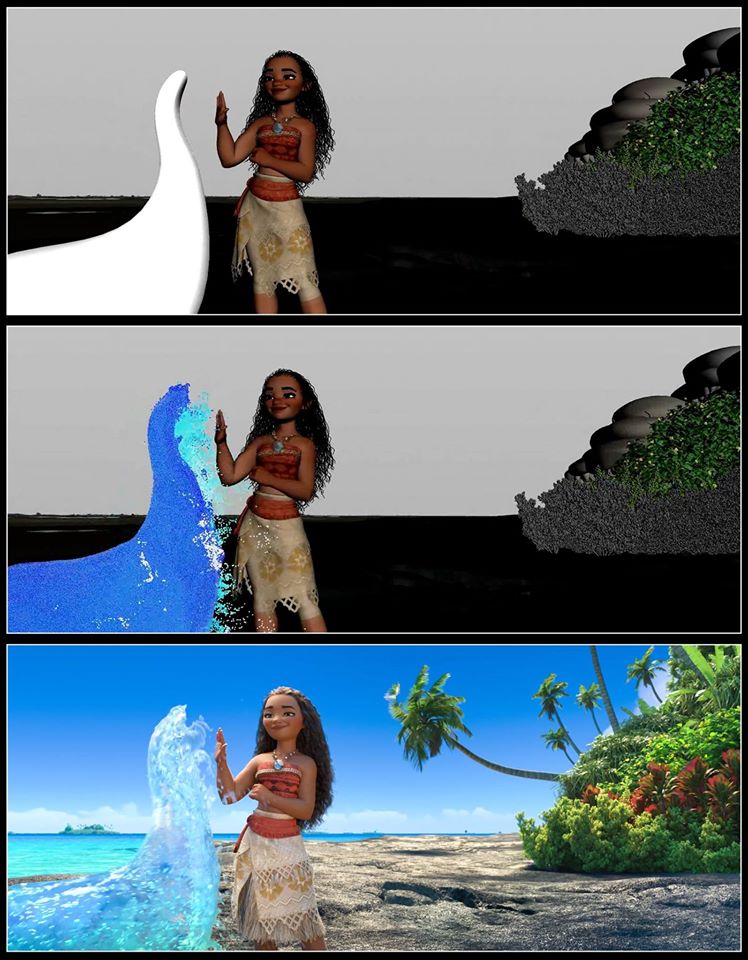 The ocean don't separate the islands, it connects them.  So in the movie, the ocean is as much of a character as Moana and Maui are.  That's no small feat, but it's Disney so you know they put a lot of thought into it and I'm sure did an amazing job making the ocean come alive!
The directors and some Disney Animation artists traveled to the southern region of Oceania to visit the islands in order to make this film come to life.  It was the best way for them to really get a feel for the Polynesian tales.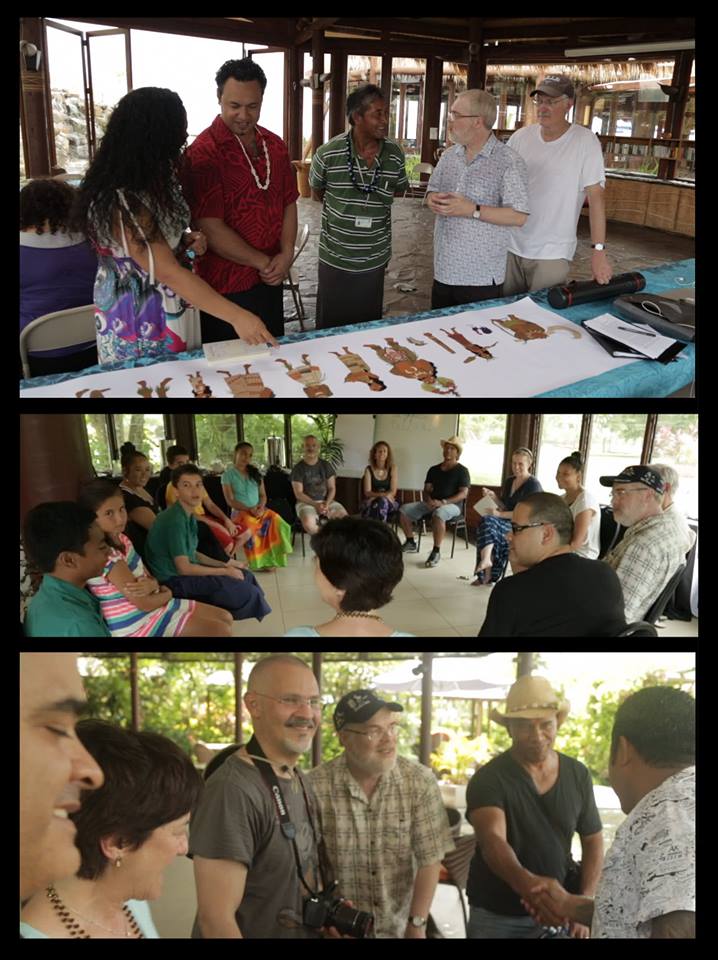 Moana is voiced by new comer Auli'i Cravalho who we also briefly met (more of that in a couple of months) and her personality in real life is so similar to what we say of Moana so she's the perfect person for the part.  Moana is Brave and ready to save the world!

Maui, who is played by The Rock, is half God and half Mortal.  He can shape shift into all kinds of animals.  The part that I love the most about Maui is his tattoos!  His body is covered in Tattoos and he even has a Mini Maui that "comes to life" at times as his conscious!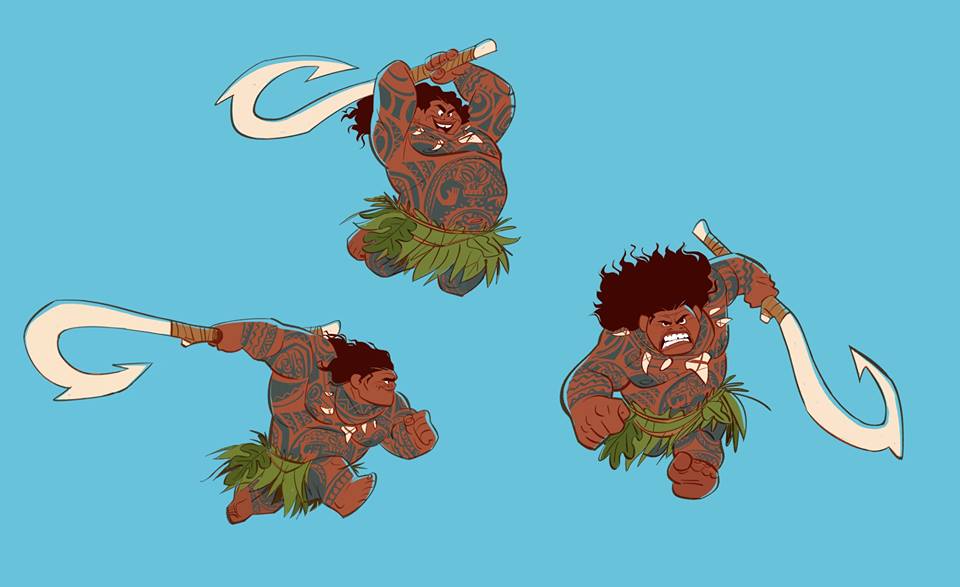 We had the chance to work with Animation Supervisor Eric Goldberg and draw our own Maui.  He walked us through the steps of creating Maui and I surprised myself at how well I was able to draw him.  Perhaps I have a hidden talent?  (no, just kidding!)
MOANA will be in theaters November 23, 2016.
INNER WORKINGS Short
My girls and I love the Disney Shorts.  They actually look forward to seeing them just as much as the movie!  INNER WORKINGS is the newest Disney Short and it opens on Nov. 23, 2016, in front of MOANA!!!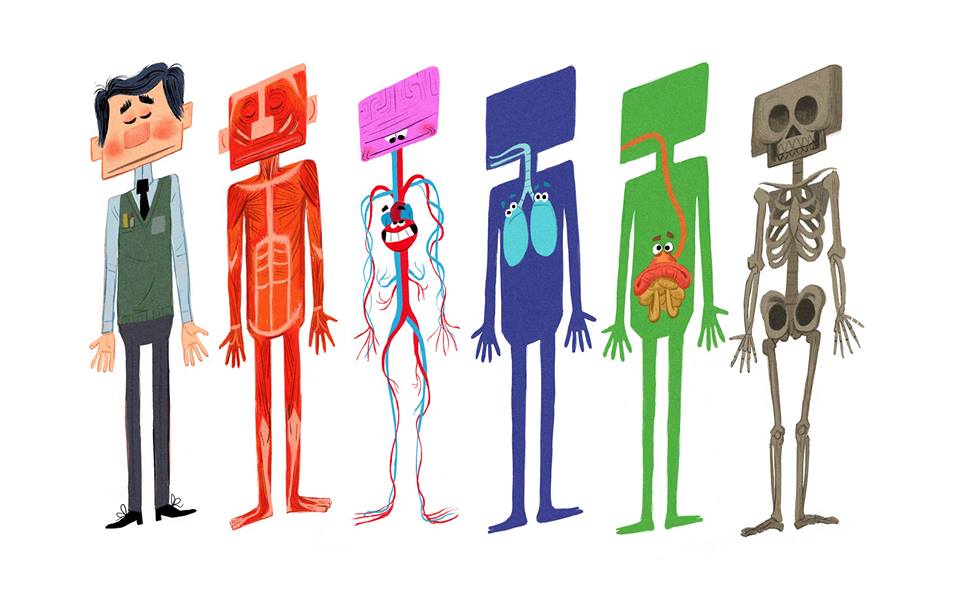 "Inner Workings," a new short from first-time director Leo Matsuda (story artist for "Big Hero 6," "Wreck
-It Ralph") is the story of the internal struggle between a man's pragmatic, logical side and his free- spirited, adventurous half. Created by a small team at Walt Disney Animation Studios in a unique, fast -paced style that blends CG and traditional hand-drawn animation, the short explores the importance of finding balance in daily life.