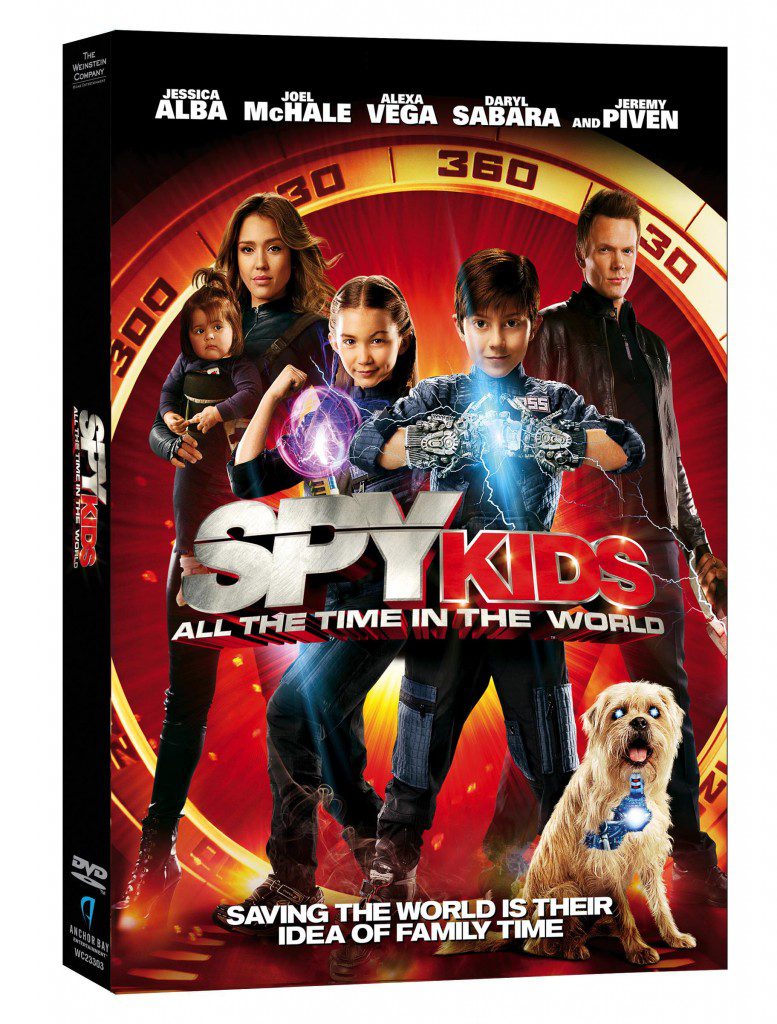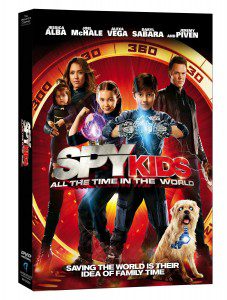 Product Name: Spy Kids 4: All The Time in The World
Product Information:The action packed franchise is back…with the next generation of Spy Kids! Marissa Cortez Wilson (Jessica Alba) has it all: married to a famous spy-hunting television reporter (Joel McHale), with a new baby and intelligent twin step kids, Rebecca (Rowan Blanchard) and Cecil (Mason Cook). When the maniacal Timekeeper (Jeremy Piven) disrupts her domestic bliss—threatening to take over the planet—Marissa comes out of retirement as a top secret agent. With Armageddon quickly approaching, Rebecca and Cecil are thrust into action! With a little help from some familiar Spy Kids friends, Carmen (Alexa Vega), Juni (Daryl Sabara), their faithful dog Argonaut (Ricky Gervais) and some mind-blowing gadgets, they just may be able to save the world!
Product Price: SRP of $39.99 for the Blu-ray™ Combo Pack, which includes a Blu-ray™, a standard definition DVD, a Digital Copy of the film, as well as a special bonus disc that includes a 3D Blu-ray™ version of the film—for a total of 4 discs; and $29.98 for the standard definition DVD.
Purchase Information: You can purchase it where movies are sold and online at Amazon
.
My Thoughts: We've never seen the other Spy Kids movies, but that didn't really matter in order for us to enjoy this movie. The only part that made a difference was when they introduced the characters, other than that, the movie was just as enjoyable!
From the moment it began until the end, it was action packed and fun! The girls and I enjoyed it and now they want to see the first three!
WIN IT
(1) Koupon Karen reader will a copy of Spy Kids 4 on DVD.
Comments are closed on this giveaway posts because there is no need to leave a comment in the comments section anymore. You can put your entry right into The Rafflecopter widget to save yourself a step. If you aren't sure how to use the Rafflecopter Widget, check out my friend Nicole's post about using the widget to enter giveaway's. She did an awesome job of explaining it!
As a reminder, comments left on Facebook or Twitter will not be included.
Disclosure: I received the same prize as the winner for review. My opinions are 100% mine.