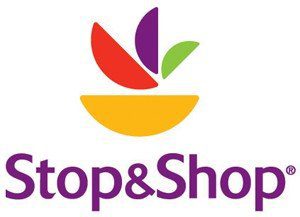 This post is Sponsored by Stop & Shop but my opinions are 100% my own!
You may remember a few months back that Stop & Shop challenged you to try some of their brands by offering them for FREE when you purchased the name brand product.  There were 4 products each week for 2 weeks and I'm hoping you took advantage of that and found some new products.
We took the challenge and figured out that the Stop & Shop cola was just as good as the brand name and their bath tissue worked really well.  We have now switched to both those brands when they are priced lower than the national brands.
Stop & Shop is once again giving you the opportunity to try some of their store name products for FREE when you purchase the National Brand.   It'll help you to stop out of the norm and put their Own Items to the test with your family.  It's called the "Buy Theirs, Get Ours Free Challenge".   During June 29th and July 6th, and again on the weeks of July 27th and August 3rd., when you purchase select national brand products, you will receive Stop & Shop's Own Brands equivalent products for free!
"Our Stop & Shop brands offer great quality and value," said Judi Palmer, director of marketing and external communications. "When we ran this promotion earlier in the year, it was very successful in introducing a large number of customers to Stop & Shop brands. We're hopeful that once a customer tries an item and realizes it is as good as or even better than the national brand, they will return to our stores to purchase these products again and again."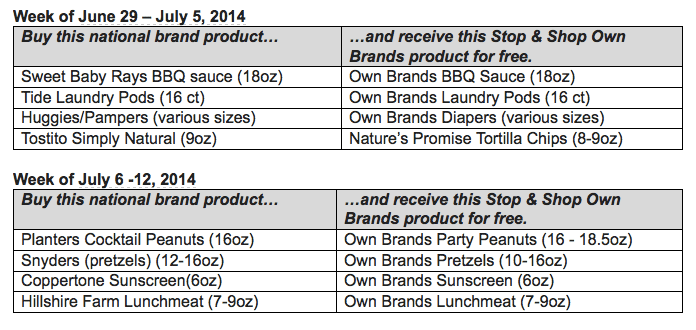 Will you pick up any of these items?  Let me know if you do and what you think.  You may find a product that works just as good, but for less!
Disclosure: I received a Free product for review. My opinions are 100% mine.