This post is Sponsored by Stop & Shop but my opinions are 100% my own!
There is nothing better than fresh fruits & veggies in the summer.  I have a small garden and enjoy going out there each day to pick some vegetables to toss into my salad.  I could spend hours out there, but my garden is small due to lack of space so really it only takes me moments.  I'm limited with what I can grow but I'm grateful to live in an area that has plenty of farms to get other fresh veggies and fruits from.   But even better is now I've learned that Stop & Shop buys locally through their Buy Local Program and items such as potatoes come from Young Family Farm in Little Compton, Rhode Island.  We live in a small state so that's not very far from my kitchen table!
But it's not just that one farm.  This summer, Stop & Shop is bringing a variety of local produce from over 50 New England farms to all of their stores. While customers can find many local products in Stop & Shop stores throughout the year, the summer months bring an abundance of "in season" fruits and vegetables from community farms.  Among the local items currently in season and available at Stop & Shop are tomatoes, corn, cucumbers, beans, peppers and a variety of squash.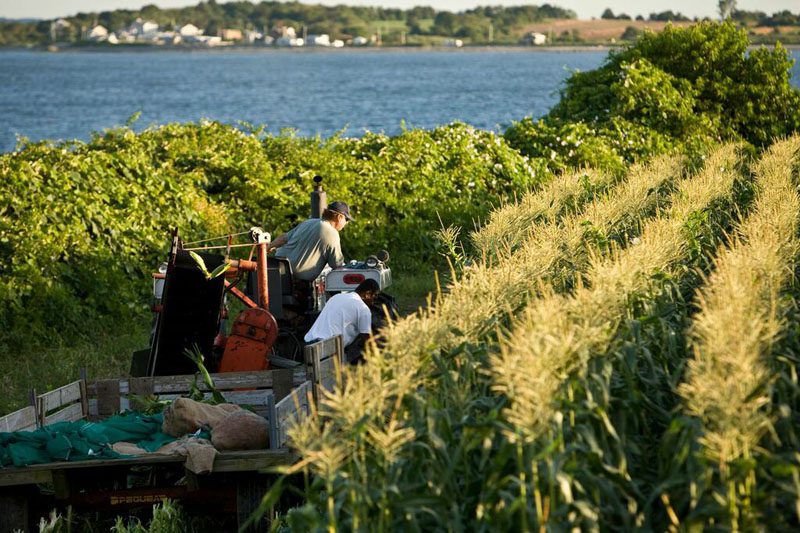 ­­­
"Our customers receive the freshest, highest quality of fruits and vegetables right from their local farm," said Jack Keane, Director of Produce for Stop & Shop New England.   "We believe selling locally grown produce strengthens our community and supports the local economy.  Community farmers and our customers benefit greatly from our continued commitment to this wonderful program."
Stop & Shop's Buy Local Program
Stop & Shop wants us to know where their produce comes from. So each time I shop I can see where the produce comes from because the farm name and location will be displayed on the in-store signage.  If you live in New England, you can learn more about the "Buy Local" features on the Stop & Shop's website, including videos, recipes and a list of local growers. Plus, back by popular-demand, all Stop & Shop New England stores will feature a fun, interactive cutout in the produce department where customers are encouraged to take a "farm-fresh selfie."
"With taste and quality at its peak, summer is the perfect time to enjoy an abundance of fresh, local produce. Daily consumption of veggies helps contribute to good health because they contain a lot of nutrients in relatively few calories." –Julie Hersey, MS, RD, LDN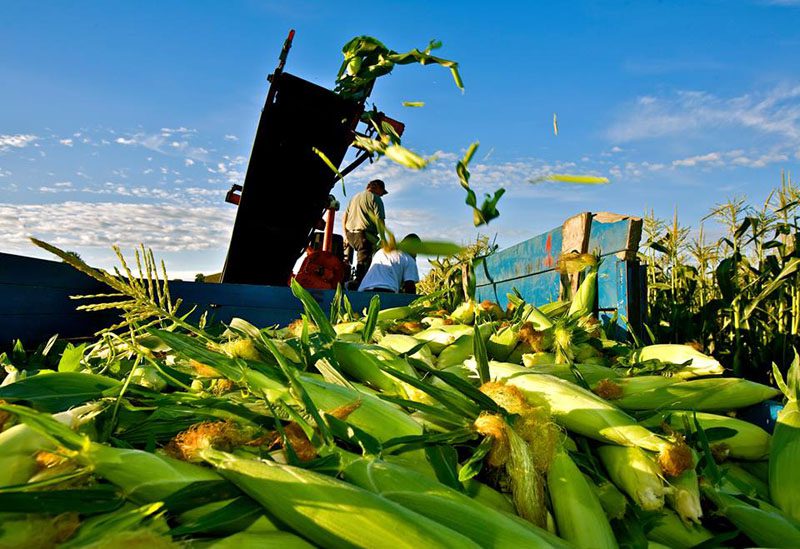 "For almost two decades, my family has been on a mission to grow safe, fresh and healthy food for our customers. We are proud to work with partners like Stop & Shop to provide freshly grown produce and products in order to help better serve the local community." –Tyler Young, Young Family Farm
If you are looking for ways to incorporate all of the fresh produce into some yummy dishes try these two recipes -Roasted Tomato Salad with Tortellini or Green Bean and Potato Salad – perfect additions to any summer meal.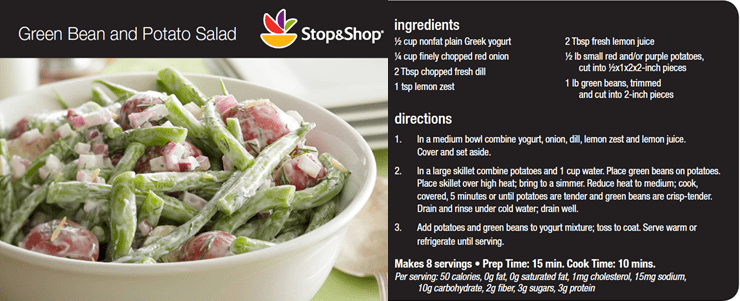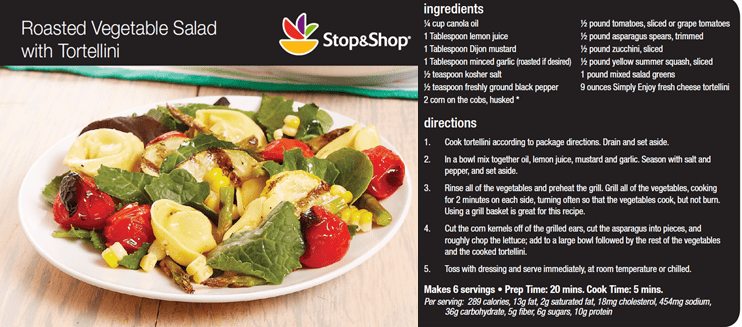 About Stop & Shop
The Stop & Shop Supermarket Company LLC employs over 59,000 associates and operates 395 stores throughout Massachusetts, Connecticut, Rhode Island, New York and New Jersey. The company helps support local communities fight hunger, combat childhood cancer and promote general health and wellness – with emphasis on children's educational and support programs. In its commitment to be a sustainable company, Stop & Shop is a member of the U.S. Green Building Council and EPA's Smart Way program and has been recognized by the EPA for the superior energy management of its stores. Stop & Shop is an Ahold company. To learn more about Stop & Shop, visit www.stopandshop.com or www.facebook.com/stopandshop.