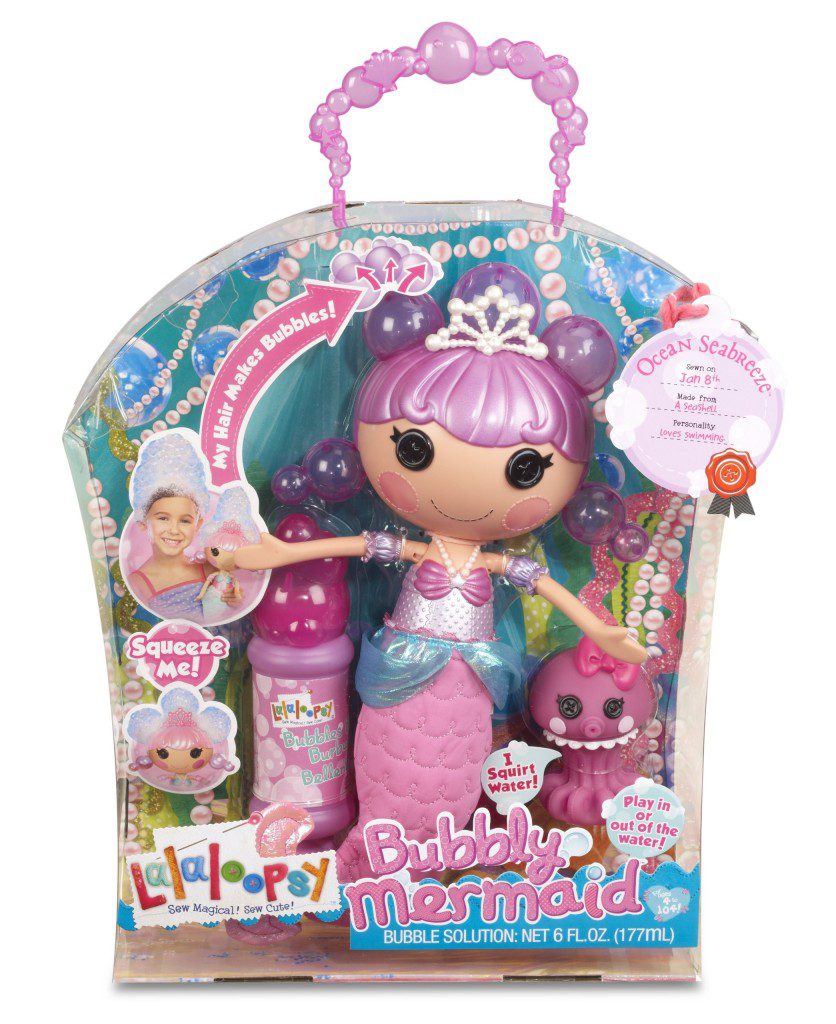 This post is Sponsored by MGA Entertainment but my opinions are 100% my own!
I remember when we received our first Lalaloopsy Doll.  I loved the idea of them and thought they were so adorable.  My mother in law heard they were the hottest toy for the holidays and was pretty impressed when I told her we already had one.  And the girls loved her.  Since they we've collected quite a few of them as they've changed over the years.
And now they have a Lalaloopsy Mermaid!  But she's not just any kind of mermaid, she's a bubbly mermaid and comes with bubbles!  Little girls loves dolls, colorful dolls, mermaids and bubbles.  So why not put them together in a cute little package.
But this mermaid is different from other mermaids your little ones may have.  This mermaid, being a Lalaloopsy doll, has special hair.   Aren't the Lalaloopsy's all about the hair?  When you add the bubble solution to her hair, you can give her bubble hair by squeezing her tail and then bubbles come out and turn into hair.  It's pretty cool and worked really well.  The girls LOVED it!!
But it can be messy so I usually let them play with it either in the tub or at least at the sink.  Unless they are outside then that's fine.
Lalaloopsy Bubbly Mermaids™
Lalaloopsy Bubbly Mermaids™ Pearly Seafoam™ and Ocean Seabreeze™ are perfect for bubbly fun in and out of the water! Fill her hair with bubble solutions and squeeze her tail to watch the bubble hair grow. Each doll comes with an adorable pet octopus.
This is a great doll for summertime because they can take it outdoors and have fun.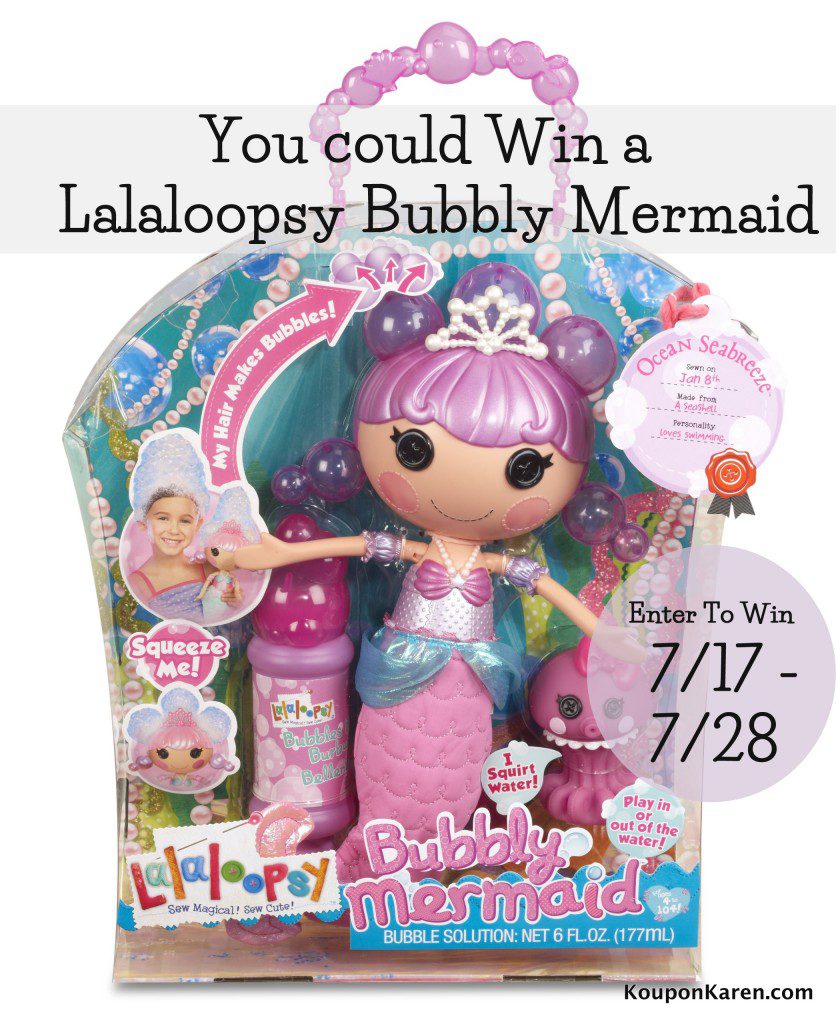 (1) Koupon Karen reader will win a Lalaloopsy Bubbly Mermaids™.

To enter the giveaway, use the Giveaway Tools widget below. Email and feed subscribers will need to click-through to the site to enter the giveaway.
As a reminder, comments left on Facebook or Twitter will not be included. You must follow the instructions on the widget about the proper way to enter. Of course Facebook is in no way associated with this giveaway!
Disclosure: I received a Free product for review. My opinions are 100% mine.