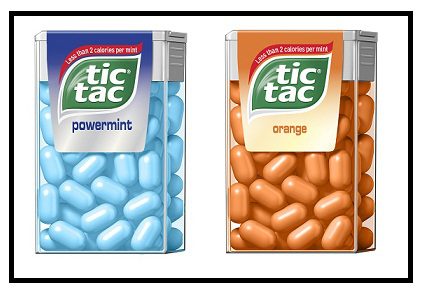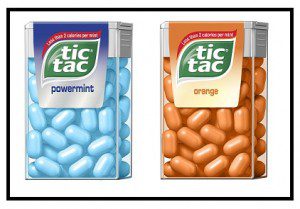 In spirit of Tic Tac® mints' new Shake It Up™ campaign, which seeks to encourage people to break from the mundane, the iconic brand has launched the Shake It Up™ Instant Win Game on the Tic Tac® USA Facebook page.
Through March 2, fans can shake things up for a chance to win instantly! To enter, "like" the Tic Tac® USA Facebook page, and click the Tic Tac® mints pack for your chance to instantly win various prize packages such as a 12-pack of Tic Tac® mints, T-shirts, shoelaces and more!
We love Tic Tac's but mostly the Cinnamon – which we can't find anywhere anymore. But they are still our first choice in a breath mint. When I met my husband he always had tic tac's in the car and he has ever since then. The girl's even go looking for them now. When they go on sale or I find a coupon, I always stock up!
We received the powermint picture above and we really liked them.  I thought they were going to be too strong, but they aren't that bad.  I would buy them again and so would my husband.  Our oldest is just getting into the mint flavors and she really liked them too.

You can also win something right here!  (2) Koupon Karen reader's will each win a 12-pack of Tic Tac mints too!
To enter the giveaway, use the rafflecopter widget below. You can now sign in with Facebook and it will remember you each time you enter another rafflecopter giveaway. Of course Facebook is in no way associated with this giveaway, the people of rafflecopter just want to make it easier for you to enter giveaways now. If you aren't sure how to use the Rafflecopter Widget, check out my friend Nicole's post about using the widget to enter giveaway's. She did an awesome job of explaining it!
As a reminder, comments left on Facebook or Twitter will not be included.
Disclosure: I received the same prize as the winner for review. My opinions are 100% mine.