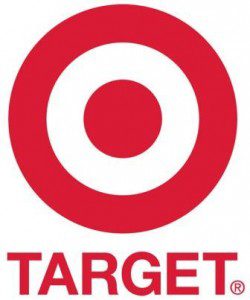 Thanks to  Brandy's Big Bargains for compiling this week's Target Deals.
Below are some of the best deals this week.  Remember Target's Printable Grocery Coupons.  Combine the store coupons with manufacturer's coupons and save even more!
For all the deals Check Out Target's Weekly Ad
Armor All 7-pc. Ultimate Car Lover's gift pack, On Sale $14.99
ArmorAll 7 oz Tire Protectorant $6.00
Use $3.00/2 Target Printable Coupon
Use with 2 – $2.00/1 Armor All Facebook Printable Coupon
Redeem for $6.00 MIR WYB Tire Protectorant + another product
Final Price: $4.00 for each product WYB Gift Set and Tire Protectorant
10-ct. Kellogg's Eggo homestyle waffles, On Sale $1.75
Use $1.00/1 Target Printable Coupon
Final Price: 75¢ each

Stouffer's frozen meals and Lean Cuisine One Dish, On Sale  4/$8.00
Use $1.00/2 Lean Cuisine Printable Coupons
Final Price: as low as 4/$6.00
Tropicana Orange Juice 59 – 64oz, On Sale $2.99
Get a FREE Dozen Eggs WYB 2
Use $0.50/1 Tropicana Trop 50, exp. 8-22-10 (RP 06/06/10)
Final Price: $1.99 each + Free eggs!
Gillette Venus Embrace Razor – $7.99 OR
Gillette Fusion ProGlide Razor – $9.89
Get a Free $5.00 Target Gift Card WYB 2
Use $2/1 Venus Cartridge, exp. 7-31-10 (P&G 06/06/10)
Use $4/1 Gillette Fusion Razor, exp. 7-31-10 (P&G 06/06/10)
Final Price: as low as $3.39 each
Dove or Degree Deodorants – $3.49
**Get a FREE 3-oz. Dove or Degree body mist (a $3.99 value) with purchase of one selected Dove or Degree 2 pk. or 2.6- or 2.7-oz. solid deodorant.**
Use $2.00/1 any Dove Deodorant or Body Mist Printable Coupon
Use $1.50/1 Any Dove Deodorant or Body Mist Printable Coupon
Use with $1.00/1 Target Printable Coupon
Use $1.00/2 Degree, exp. 6-20-10 (RP 05/23/10)
Final Price: varies
To see more Target deals go to Brandy's Big Bargains