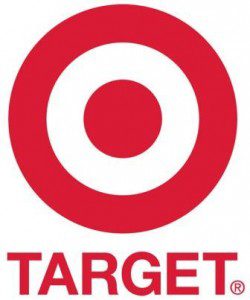 Thanks to  Brandy's Big Bargains for compiling this week's Target Deals.
Below are some of the best deals this week.  Remember Target's Printable Grocery Coupons.  Combine the store coupons with manufacturer's coupons and save even more!
For all the deals Check Out Target's Weekly Ad
Red Baron 12″ Frozen Pizzas, On Sale 3/$10.00
Use $1/1 Red Baron Pan Pizza or Pan Pasta, exp. 11-20-10 (SS 08/29/10)
Use $0.75/1 Red Baron Singles Product, exp. 10-31-10 (SS 08/01/10)
Final Price: as low as 3/$7.75
25-oz. Tyson frozen fully cooked crispy chicken strips, On Sale $6.49
♦ FREE 16-oz. Hidden Valley Ranch salad dressing when you buy any Tyson bagged frozen chicken item.
Use $1/1 Tyson Frozen Breaded Chicken, exp. 11-15-10 (SS 08/15/10)
Use $1.00/1 Hidden Valley Printable Coupon (sign up required)
Final Price: $4.49 + FREE dressing!
Campbell's Select Harvest Soup, On Sale $1.50 each
Use $1/1 Campbell's Select Harvest Soup printable
Final Price: $.50 eacch
Gillette Venus or Fusion ProGlide Razors, On Sale $7.99-$8.99
♦ FREE $5 TARGET GIFTCARD® with purchase of any two Gillette razors or cartridges
Use $2/1 Venus Embrace or Breeze, exp. 8-31-10 (P&G 08/01/10) Expires Tuesday
Use $4/1 Gillette Fusion Proglide Razor, exp. 8-31-10 (P&G 08/01/10) Expires Tuesday
Stack with $2.50/1 Target Coupon found inside some 1 subject school notebooks
Use $2.00/1 Gillette Venus mfr coupon from 8.29 PG Insert
Final Price: as low as $1.98 for 2 depending on coupons used
Aussie or Herbal Essence Hair Care, On Sale $2.99
Use 50¢/1 Target Mobile Coupon
Stack with $5.00/3 Beauty Products Target Coupon from Home Mailer
FREE Aussie Styler wyb Herbal Essence/Aussie Item (P&G 8/1/10) Expires Tuesday
Final Price: as low as 48¢ for all three if you use 1 of each coupon listed!
Lexar 4GB TwistTurn USB Drive, On Sale $12.99
Use $10.00/1 Lexar 4GB USB Drive Target Home Mailer
Final Price: $2.99
To see more Target deals go to Brandy's Big Bargains.