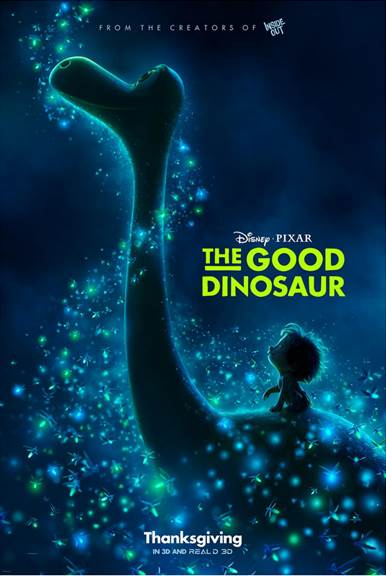 Here are some The Good Dinosaur FREE activity sheets for the kids.  We are pretty excited to see The Good Dinosaur in a couple of weeks!
The Good Dinosaur FREE Activity Sheets
Click below to download the PDF files and save them for a rainy day!
Spot the Difference
Connect The Dots
Coloring Sheets
Memory Cards
About The Good Dinosaur
"The Good Dinosaur" asks the question: What if the asteroid that forever changed life on Earth missed the planet completely and giant dinosaurs never became extinct?  Pixar Animation Studios takes you on an epic journey into the world of dinosaurs where an Apatosaurus named Arlo (voice of Raymond Ochoa) makes an unlikely human friend. While traveling through a harsh and mysterious landscape, Arlo learns the power of confronting his fears and discovers what he is truly capable of.
THE GOOD DINOSAUR opens in theatres everywhere on November 25th!