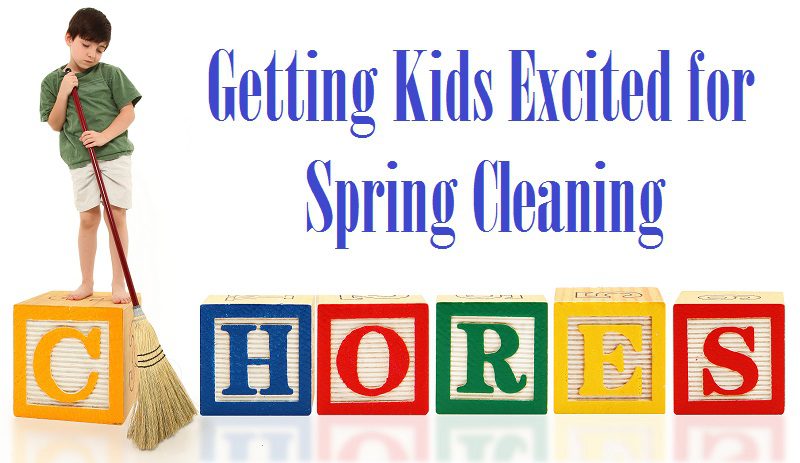 There was a song my kindergarten teacher used to have us sing when it was time to clean up the classroom after playtime:
Clean up, clean up
Everybody, everywhere
Clean up, clean up
Everybody do their share
I would gladly join in on singing the song with my classmates, but I did not so readily join in when it came time to actually clean up. At home, too, my mom had a hard time getting me to pick up after myself. Being a kid, I liked leaving my toys where they were. They were paused in a moment of action that I could return to at any time without having to perform a recap of the last drama I had the toys partake in.
Old habits die hard, I guess. But when chores are made to be fun, it's like Mary Poppins says: "The job's a game." Kids are more inclined to help out around the house if there's an element of comradery and reward. Even as adults, putting our dirty socks in the hamper instead of leaving them where we took them off can be just a little too challenging.
Making the Chore Chart
To get your school-aged kiddos excited about completing their chores, make it a game. Inspired by the design of a board game, make the chore chart together using paint craft supplies for kids, including non-toxic paint, stickers, felt shapes, magnets, Mod Podge, and other materials you can find at local craft stores.
Materials Needed for a two-child chore chart:
20 Popsicle sticks
Glass mason jar
DecoArt Triple Thick Glaze.
Pair of scissors
Magnetic dry-erase board (to be hung on the refrigerator)
2 (or more) Different patterned rolls of washi tape (let your kids choose their own)
20 1-in., circular magnets (These pieces are a choking hazard. Make sure to keep them out of reach of children 5 or younger.)
20 1-in., clear glass gems (These pieces are a choking hazard. Make sure to keep them out of reach of children 5 or younger.)
Pack of assorted fine-tipped washable markers
Dry-erase markers
Directions:
Taking the 20 popsicle sticks and a pack of assorted fine-tipped markers, write down a chore on each popsicle stick.
Put the popsicle sticks in the mason jar, set them aside.
Use a clear glass gem to trace 10 circles on each of the two different patterned washi tapes. (You should have 20 circles in all.)
Write your children's names on the circles, 10 each.
Cut out the tape circles and stick them to the magnets.
Next, lightly dab the clear glass gems with DecoArt Triple Thick Glaze.
Press the clear glass gem against the washi-sided magnet, set it aside, and let dry.
On the whiteboard, mark 20 vertical columns and 7 horizontal rows. The vertical columns will be listed with a chore and the horizontal rows with the day of the week.
With the chore chart completed, it's now time to put the kids to work. On Sunday evening of every week, pull down the mason jar with the chore sticks from the cabinet. With their eyes closed, have your children select a popsicle stick, one by one.
After drawing their chores, they will then take their name magnets and stick them on the corresponding column on the whiteboard. If they do not like the chore they randomly selected, they can trade with their sibling, but only if their sibling agrees to the trade.
If they perform their chores well, they can earn a prize, such as an extra half hour of TV time or choosing what to do for a weekend activity. You can even get creative and make it a point system. After earning so many points, they can choose what's being made for dinner or where to go out for dessert. When there is a reward to be had, we all tend to work a little harder.
If you don't like to clean and you live in New York you can always get a cleaning service Brooklyn to clean for you.