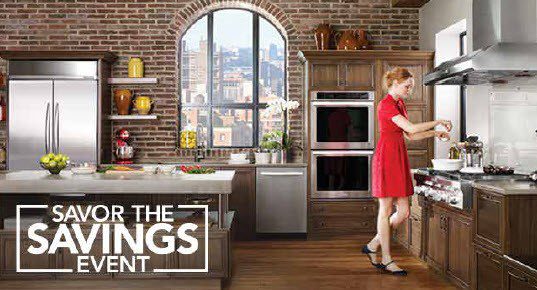 This is sponsored content in partnership with @KitchenAidUSA and Niche Parent Network & Conference. All opinions are my own
I love baking for the holidays.   I started baking the first year my husband and I were married and I've baked every year since then except the year my oldest daughter was born.   I started off with a few cookies and now I make about 8-10 different kinds of cookies.   I love how much everyone enjoys them and how they look forward to them.   Because I make so many cookies, I'm able to share them with all my friends and family.
But it's a lot of work…  A LOT of work!  And if it weren't for my nice, shiny yellow KitchenAid® mixer, I don't think I'd make as many cookies as I make!  However, it would be really sweet if I had some KitchenAid® appliances to help with the baking and cleaning.  I wish we were in need of some new appliances so that we could take advantage of the KitchenAid® Savor the Savings Event where you'll get a prepaid gift card for up to a $1000 when you purchase select KitchenAid® major appliances.
How does it work?  Visit Sears and purchase some NEW KitchenAid® appliances and the more you buy, the more you'll get back.  Plus there are bonuses as well for certain purchases.   If your kitchen is in need of some NEW appliances, this is definitely an event you don't want to overlook.   There is still plenty of time to make your purchase and have your new appliances in your home in time to bake for the holidays!  Think about how nice it would be to have everything cook evenly in your new oven.   Or how great it would be to have plenty of room for holiday dinner leftovers in your NEW refrigerator!   And then to get that nice rebate in the mail to fill the fridge up with food!
Have fun shopping!