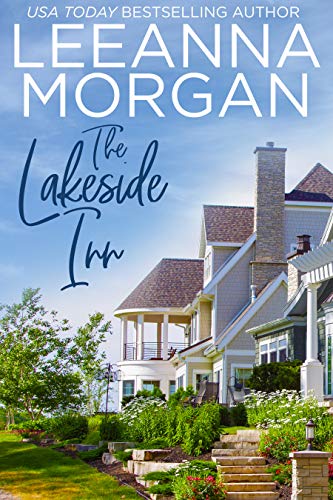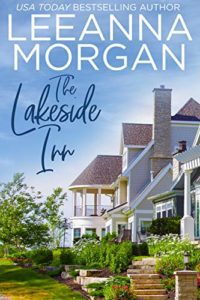 If you like Free Kindle Books I have one for you today!  Right now, you can download the Kindle Book The Lakeside Inn: A Sweet Small Town Romance by Leanna Morgan for FREE on Amazon.
About The Lakeside Inn: A Sweet Small Town Romance:
Fans of Robyn Carr's Virgin River series will love this small town, feel-good romance!

Penny Terry loves her job as a property development manager in one of Seattle's biggest construction companies. When tragedy strikes, she returns to Sapphire Bay to say goodbye to her grandmother and comfort her parents.

The last thing Penny or her sisters expect is to inherit the house her grandma called home. But there's a catch–and it could change their lives forever.

Wyatt Johnson didn't move to Sapphire Bay to be harassed by four females and a large Golden Labrador. But when the Terry sisters become his neighbors, any chance of completing his latest collection of paintings disappears under a blast of plaster dust and never-ending banging.

When Penny needs his help to solve an old family mystery, they're drawn into a web of secrets unlike anything Sapphire Bay has ever seen.

THE LAKESIDE INN is the first book in a new series that will follow the Terry sisters as they return to a community with big hearts and warm smiles. Romance, adventure, and intrigue are waiting for you in Sapphire Bay!

This novel can easily be read as a standalone. Each of Leeanna's series are linked so you can find out what happens to your favourite characters in other books. Happy reading!
A few things to keep in mind:
Before you purchase it, make sure that the price is $0.00 to make sure it's still Free.  Amazon changes their prices all the time without notice.
This Free Kindle book is for Amazon Prime Members.  If you are not a Prime member,  you can sign up for a FREE 30 day membership HERE to see if it's for you.  The membership has a HUGE value way more than what it costs.  But only if it's something you'll use.  If you decide it's not for you, you can cancel before your free trial ends.  More details here.
You do not need a Kindle to read Kindle books. You can download the Kindle app is free onto any device.
If would prefer to puchase a Kindle you can find them HERE on Amazon.
CHECK OUT OUR OTHER FREE KINDLE BOOKS!