Today I want to share with you some interesting facts about the music of COCO. If you haven't seen it yet, it's now in theaters and a must see movie for the entire family. Because COCO is all about music and family.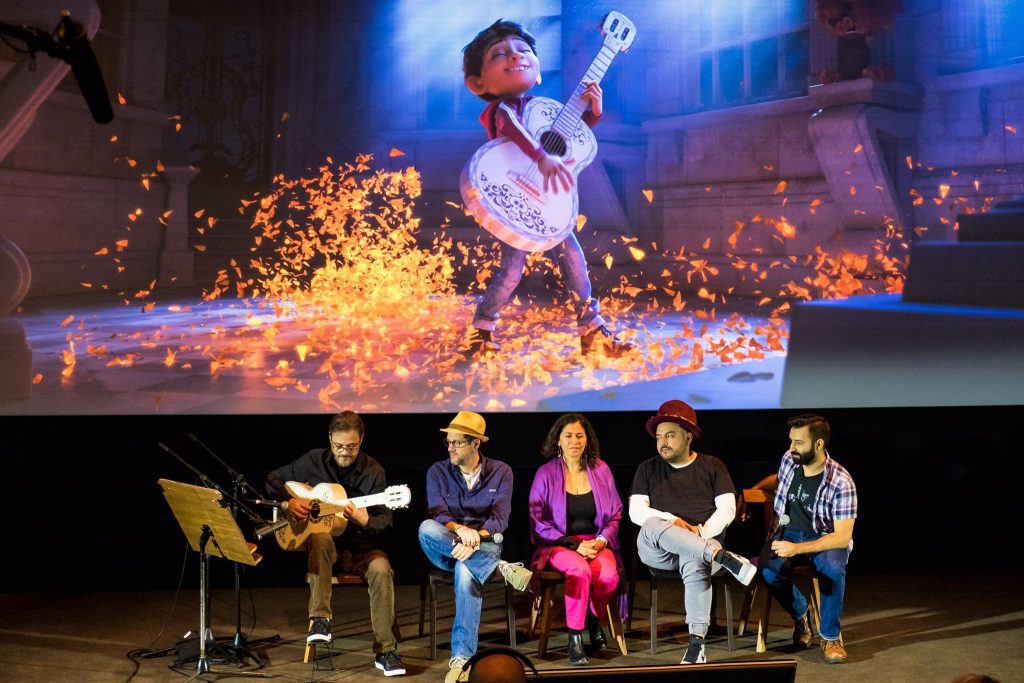 Miguel is passionate about music and the filmmakers used music to give life to the entire story.    As a matter of fact, the music was talked about more early on than the actual movie itself.  That's how important it is to this movie.
Check it out:
They wanted a nice mix of authentic music and some original music.  They wanted the team of songwriters to be true to the traditional Mexican music but to also be creative with some new sounds.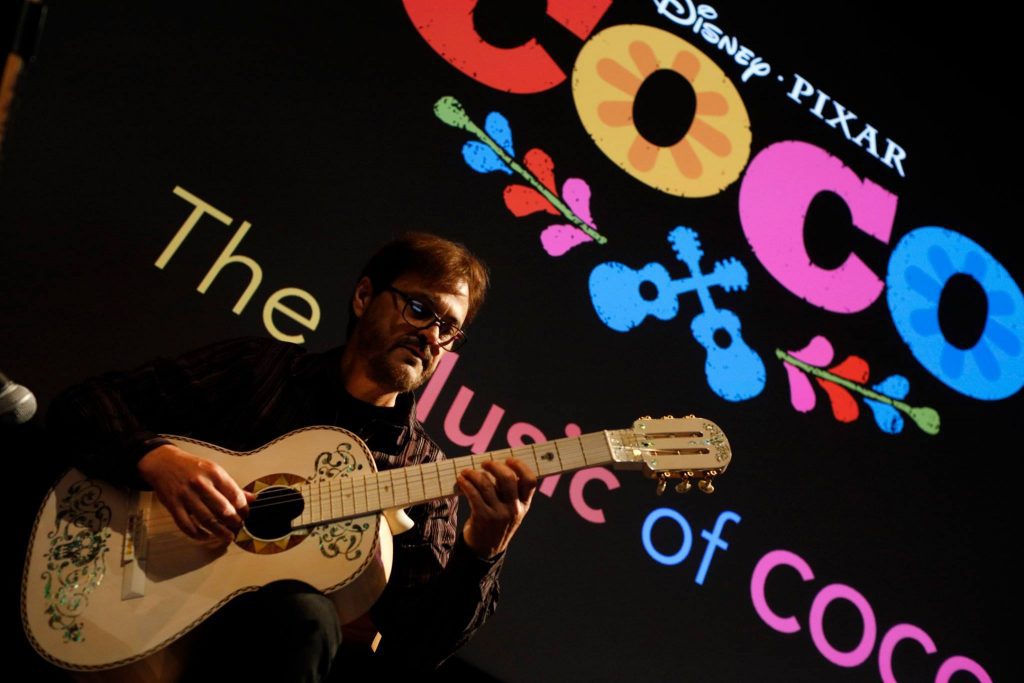 Music can really make a movie, and sort of be the "glue" that holds emotions.  It can bring you into the storyline in a way that words can not.  Music has magical powers and it really does help tell the story in COCO.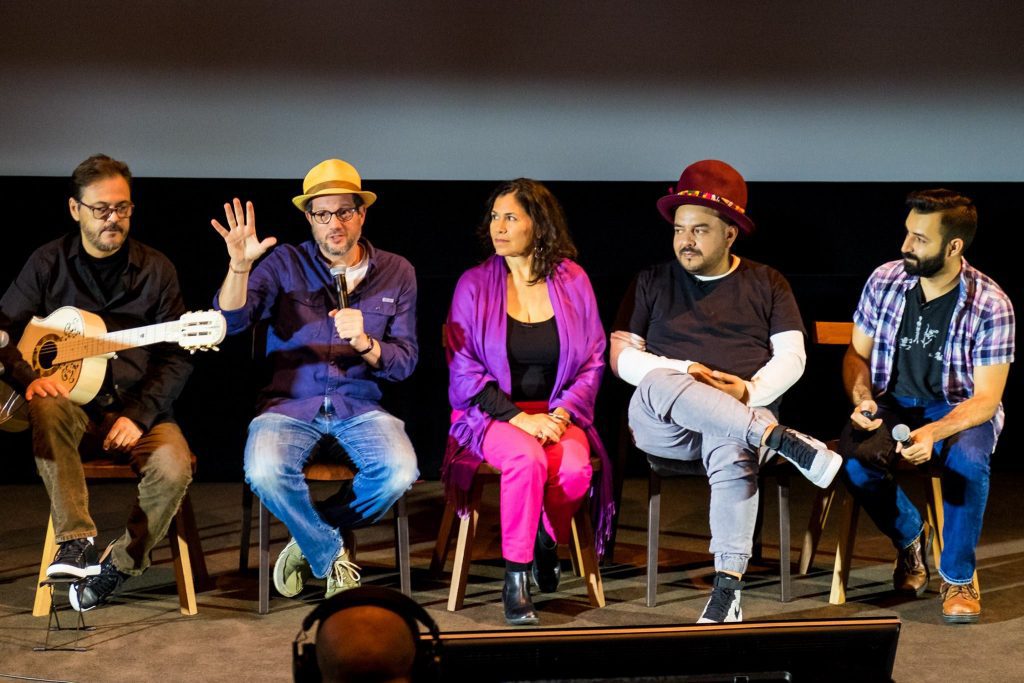 From day one they wanted the music to be authentic and they listened to a lot of music to come up with what they would use for COCO.  I have to admit, I love the music and I think it brings so much life to the movie.  And I especially love Miquel's passion for music and playing the guitar.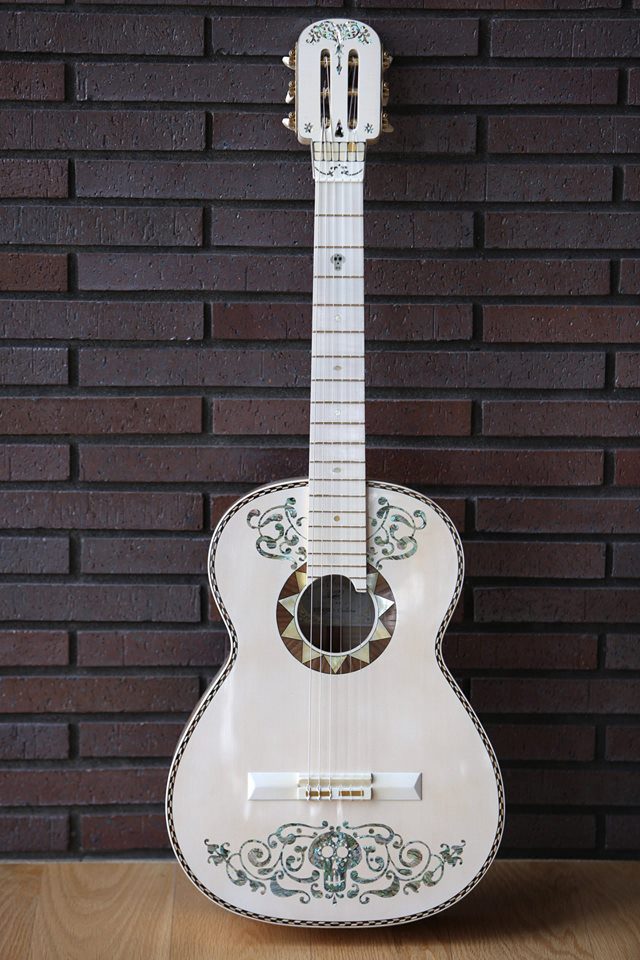 The music in COCO was created with Source music, Score music and Original music.  Source music created a world for Miguel, Score music helps hold the emotions of the film and original music helped develope each charactors individual performaces.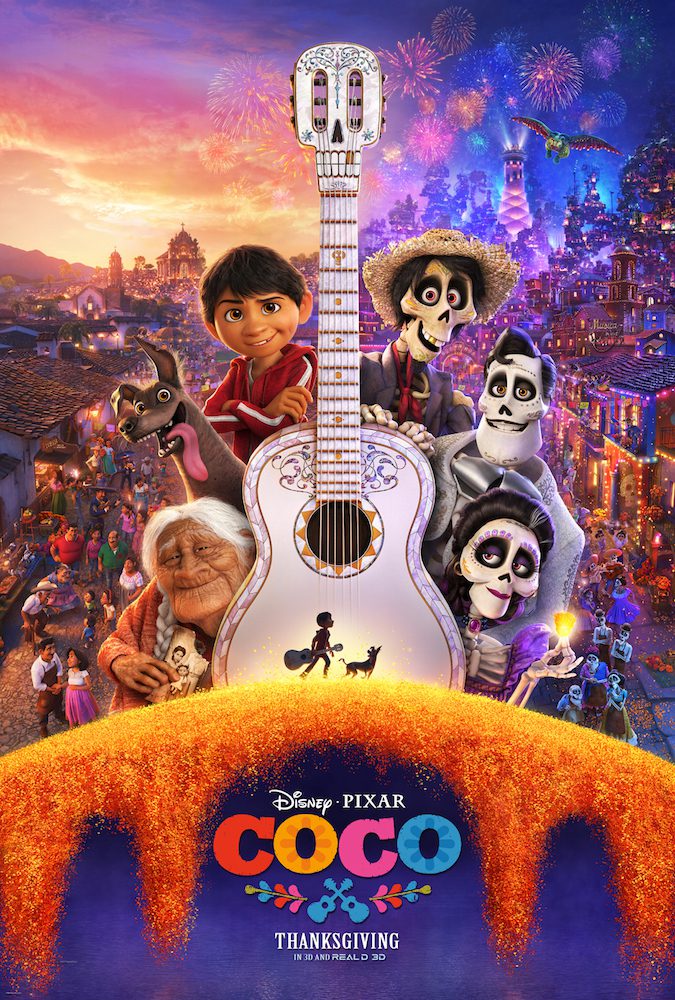 COCO is in theaters now!  I hope you love it as much as we do!!