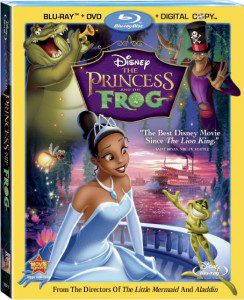 One of my readers Ruth just emailed me this about a $5.00 Rebate offer. I've seen a few rebates out there for The Princess & The Frog but I don't recall seeing this one.  It may or may not be new news.  Either way you can receive a $5.00 Rebate when you purchase The Princess and The Frog on DVD or Blue Ray Combo pack AND 2 Success  Rice Products.
You'll need to send in this rebate form along with proof of purchase from all three products and the receipts.  You'll notice it says Photocopies Acceptable.  That's rare!
You can print a coupon for $5.00 off The Princess & The Frog DVD to save even more!
Thanks Ruth!