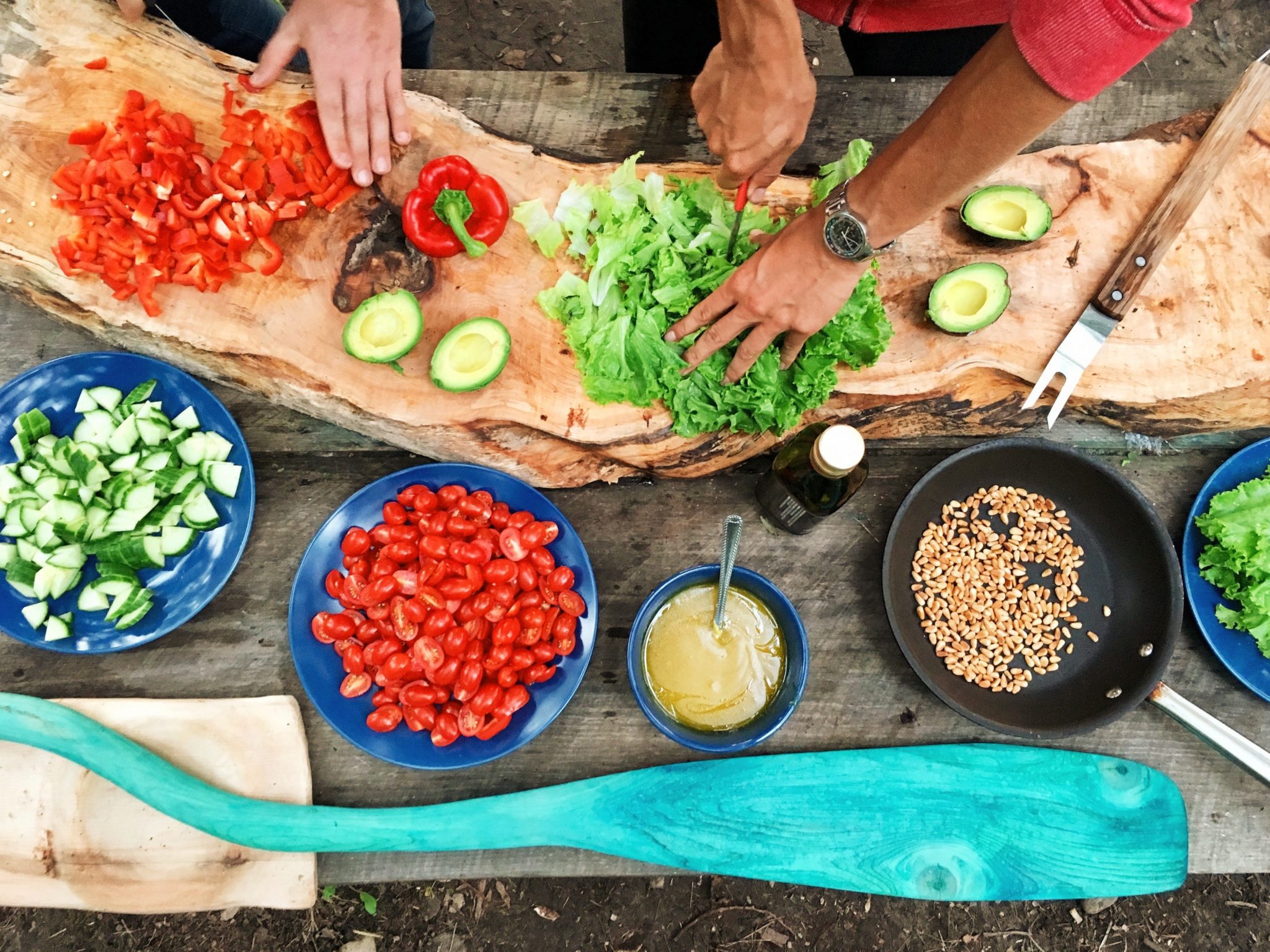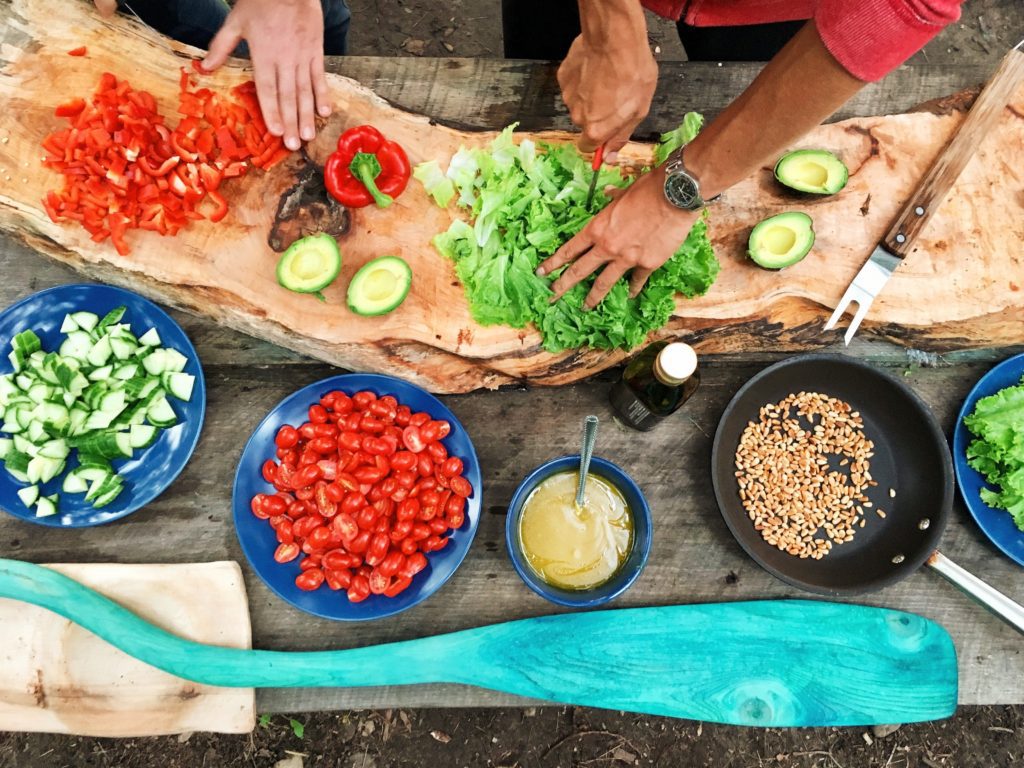 A home is not a real one without the proper kitchen. At least that's the case with the indoor version of it. Now, it seems like in the past couple of years, the outdoor kitchen has become one of the most desirable features in a house.
And that completely makes sense, because that's the place where we get to gather our friends and family members and enjoy a delicious meal. Plus, another thing that's worth mentioning is the fact that we get to spend more time outside, which is always a great idea.
Now, those who already own an outdoor kitchen will tell you that it can be a bit challenging project to execute since there are a lot of things that must be considered. So if you're running out of ideas, yet you want your kitchen to look impeccable, then maybe these suggestions can help you out.
Perfect Ways To Improve Your Outdoor Kitchen
Having A Roof Is A Must
It is widely known that the roof is a very important part of every household, so the same goes for the outdoor kitchen. If you want it to be protected to the maximum from numerous elements, then you simply must have one.
Furthermore, it will allow you to stay there even during rains. Another reason to consider it is the fact that it is going to keep everybody cool during extremely hot temperatures, plus it lets you embellish the space by adding items like overhead lighting, fan, and many others that will make you and your guests feel cozy.
An Offset Smoker
How many times have you seen master chefs on TV and immediately wished you can cook exactly like them? Or maybe, you've dreamt of winning some money at a popular barbecue competition?
Well, if that's the case with you, then you should consider having an offset smoker. Now, on the market, you can come across handmade offset smokers and automated ones. Both are great, the only difference is that with the handmade version you will have to add some charcoal and wood, approximately every forty-five minutes.
But that should prevent you from acquiring it. Just bear in mind that there are both cheap and expensive versions of offset smokers. The problem with cheap ones is the fact that they can be quite unstable and leaky, while expensive ones are approximately several thousand dollars, but are worth every penny.
Anything Else You May Need?
Light, Light, Light!
Having the proper lighting in the outdoor kitchen is definitely a must. That means that you will no longer be forced to constantly rely on the flashlight whenever you're doing something or hanging out inside.
Many people choose fixed outdoor directional lights due to their effectiveness and because they can easily make a streamlined appearance. Now, if you're up for something that's a bit more cheerful, then you can always obtain a string of outdoor bulbs.
Select High-Quality Countertop Material
Here, you have to be very careful due to the fact that not all materials were made to "survive" in the outdoors for a longer period of time, hence, you have to consider some things if you want to purchase something that is going to last.
What you will purchase highly depends on the weather, your taste and style, and the structure around the countertop. If you're not sure what to choose, you can always consult an expert who will help you pick the best possible one for the kitchen.
What About Wood-Fired Pizza Oven?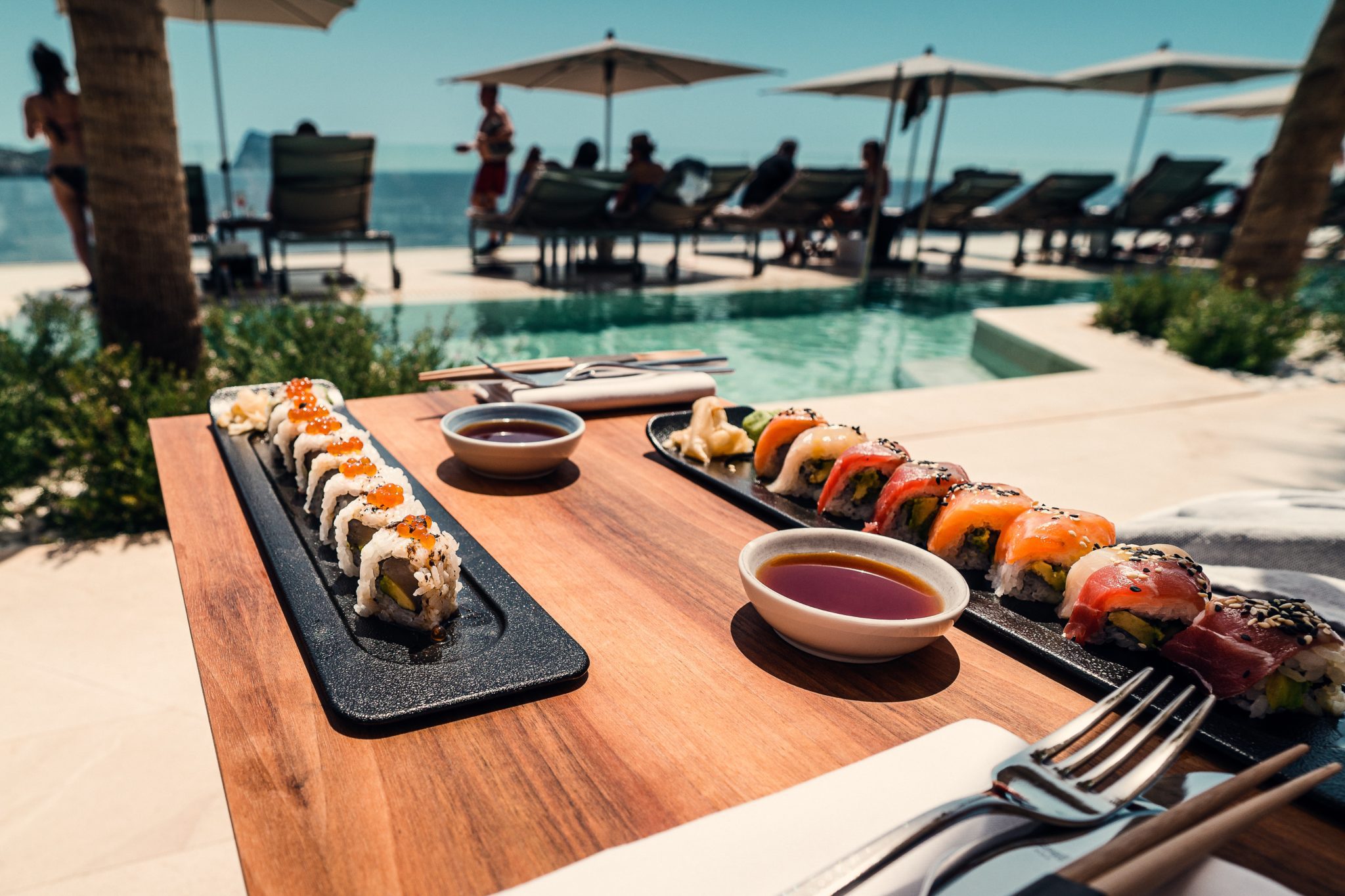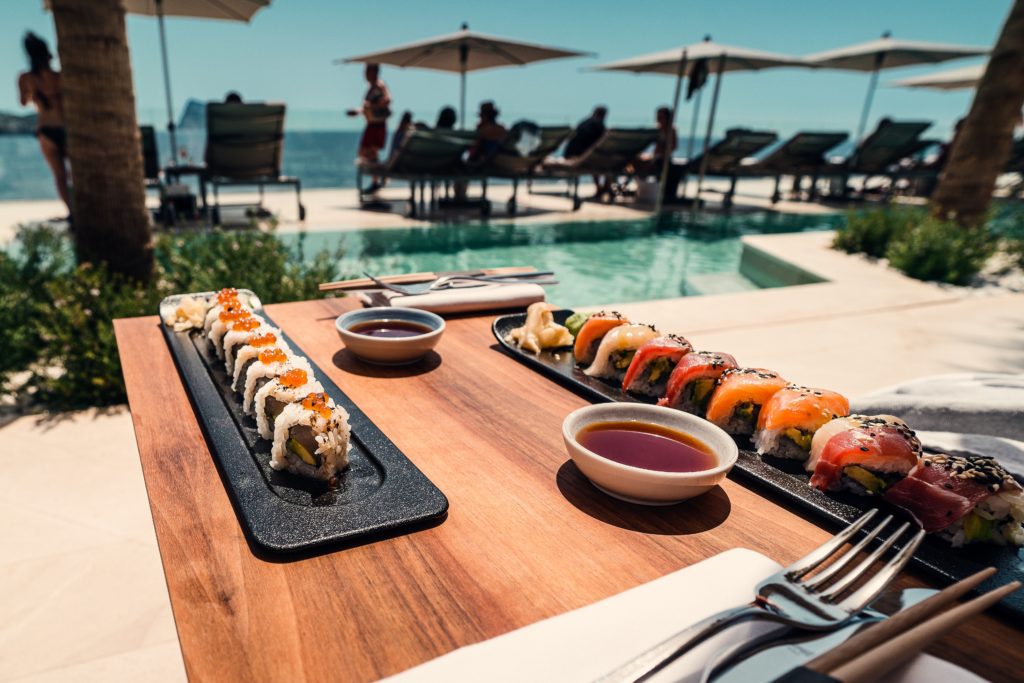 Okay, we know that barbecue is for sure the most popular thing when it comes to eating outside, but who would ever refuse a tasty homemade wood-fired pizza? Just imagine your loved ones sitting in your lovely outdoor kitchen and enjoying your delicious pizza.
Nobody would ever say no to that, that's for sure! Fortunately, there are lots of great brands out there that make wonderful, hand-made wood-fired ovens that are perfect not only for pizza but for many other yummy dishes.
It would be great to opt for a portable one because it's light and practical. Another great thing about these ovens is the fact that they can warm your kitchen during winter.
A Bar
If you want your friends and family members to feel like they are somewhere special, then you should definitely consider having a bar. It makes clever use of your space, plus if you add some seating, you'll be able to cook and talk to your guests at the same time, without neglecting anybody.
There are so many amazing things you can do to enhance and embellish your outdoor kitchen. With these suggestions, you will certainly make the best use of it and enjoy it all year round with your loved ones.